Genesis premieres Electrified GV70 amid rapid development in China
Share - WeChat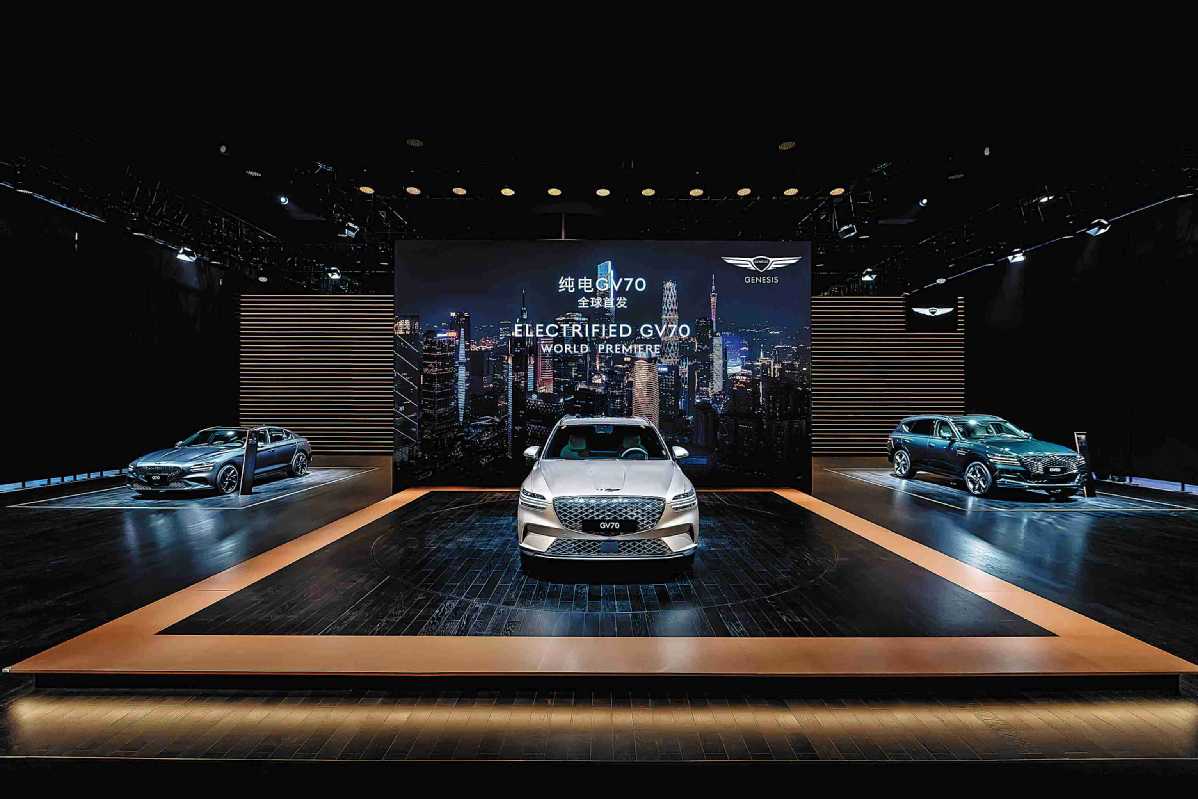 Global luxury automotive brand Genesis has made the world premiere of its SUV-the Genesis Electrified GV70-at the Guangzhou auto show, showcasing its commitment to the Chinese market and vision of sustainable luxury.
Genesis entered the Chinese market in April and has launched three globally recognized models-the G80 mid-large-sized luxury sedan, the GV80 mid-large-sized luxury SUV and the G70 luxury sports sedan-as well as the China-exclusive G70 Edition 1.
With Genesis' China-tailored direct-to-consumer business model in full operation via its established network, it has been delivering the G80 and GV80 to Chinese customers since October. Genesis has fulfilled its promise to deliver the complete Genesis Experience ahead of schedule, reaching another major milestone in its development in China. The carmaker plans to expand its network to more than 10 outlets nationwide next year.
This is the second time that Genesis has chosen China for the world premiere for one of its electric vehicles.
Jay Chang, global head of the Genesis brand, said: "Even though Genesis is a relatively young brand, we have a vision to expand our global footprint. The Chinese market plays a crucial role in the development of our global business, and as a new brand in China, we want to be a disrupter, creating something that truly fulfills our customers' needs.
"China will also play an important role in our path to electrification and a sustainable future, as we strive to create a positive impact on our customers' lives."
Markus Henne, CEO of Genesis Motor China, said: "I'm proud that we have fully delivered the unique Genesis Experience for Chinese customers earlier than we expected with the implementation of our China-tailored direct-to-consumer business model and the start of product deliveries. This strong momentum and positive feedback from the market give us great confidence in our future development."