Masks cut virus spread risk in half
Share - WeChat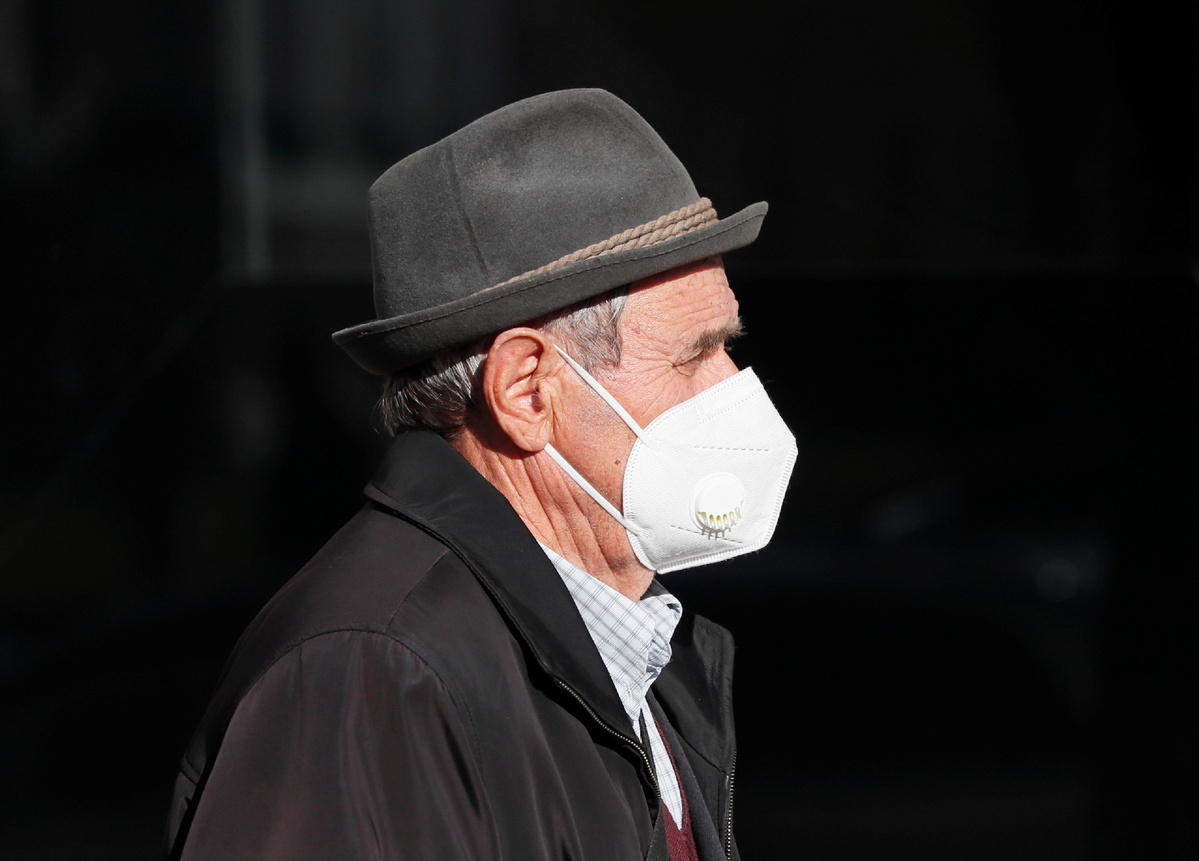 Wearing masks can reduce the spread of COVID-19 by half, according to a major systematic review of global public health measures conducted by researchers in the United Kingdom and Australia.
The review, published this week in the British Medical Journal, or BMJ, found that hand washing and social distancing also greatly reduce the spread of the virus. The researchers said that this evidence supports a continuation of non-pharmaceutical interventions during the pandemic, especially in places where vaccination rates remain low.
Scientists from Edinburgh University in Scotland and Monash University in Australia reviewed more than 30 studies on public health measures around the globe, and found that mask wearing cut COVID-19 rates by 53 percent, and physical distancing was linked to a reduction of 25 percent. The review also found that hand-washing was linked to a 53 percent reduction, though this finding was not statistically significant due to a small sample size.
"It is likely that further control of the COVID-19 pandemic depends not only on high vaccination coverage and its effectiveness, but also on ongoing adherence to effective and sustainable public health measures," said the authors of the study, which include lead researcher Stella Talic, an epidemiologist at Monash University.
The authors said that until herd immunity to COVID-19 is reached, and regardless of high vaccination rates, public health preventive strategies "are likely to remain as first choice measures in disease prevention.
"Current evidence from quantitative analyses indicates a benefit associated with hand-washing, mask wearing, and physical distancing in reducing the incidence of COVID-19," the study said.
Several European nations, including Romania and the Netherlands, recently reintroduced mask mandates for public spaces, because of a rise in cases.
However, some countries, including the UK and Hungary, have not revisited mask wearing, despite a significant growth in infections during the fall.
The UK has lifted almost all social distancing measures in England in favor of a drug-focused strategy. The government recently ordered more than half a million courses of antiviral pills to combat an expected surge of cases this winter, and as of this week, UK health services have administered 13 million boosters, or third doses of vaccine.
The review also looked at the impact of other non-medical interventions on the spread of the virus, including lockdowns, quarantining, isolation and ventilation in schools and public buildings.
However, researchers were unable to draw firm conclusions in some of these areas due to issues with the quality and quantity of research.
An editorial from the BMJ lamented a lack of funding for studies into non-pharmaceutical interventions during the pandemic. Just 4 percent of global research funding has gone into such studies, the BMJ said, with the vast majority of money funneled into drug research.
"The paucity of published observational or experimental studies on ventilation is one of the research tragedies of the pandemic," the editorial said.