Concert based on novel about Jewish refugees in Shanghai goes live
Share - WeChat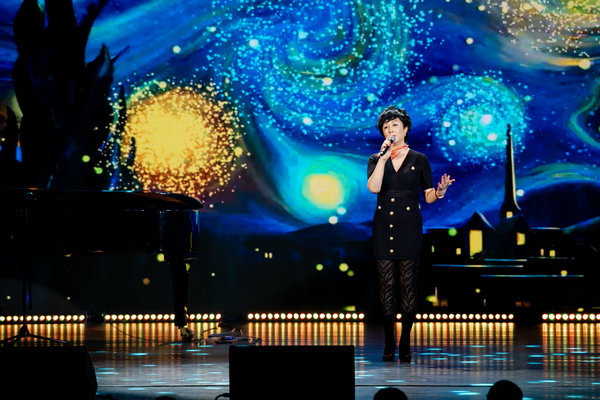 A concert dedicated to Canadian Chinese author Bei La's novel of the same title, Song of Survivors, took place at the Shanghai Concert Hall on Nov 13.
Based on the life experiences of American film producer Mike Medavoy's parents, who were Jewish refugees in Shanghai, the book was published in Chinese in 2019. The English edition, translated by renowned Sinologist Howard Goldblatt, was published in 2020.
The concert features recitals of excerpts from the book by Bei and a several voice actors. Bei also sings songs adapted from Jewish ballads and folk songs.
Zhao Qizheng, former director of the information office of the State Council, attended the concert and said that "it is of special significance that the concert took place now, when the world is still under the influence of the Covid-19 pandemic."
Stories in the book remind people about the importance of different nations recognizing common values and standing in solidarity against obstacles, he said.
Most Popular