Intercontinental friendship through the lens
Share - WeChat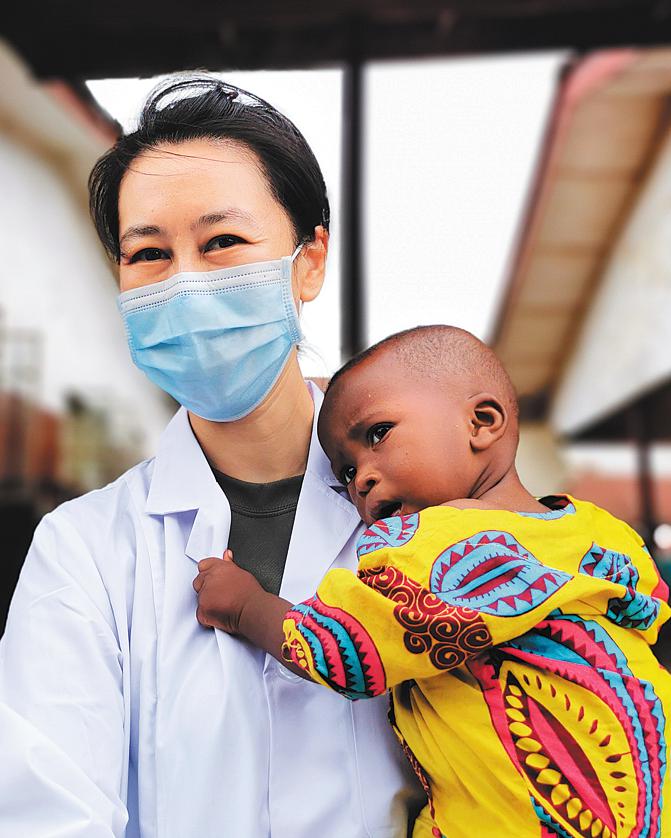 Accompanied by a cheerful African hula dance, the award ceremony of the 2021 China-Africa Video and Photo Competition was held in Beijing on Oct 14. The cultural exchange program aims to promote communication and mutual understanding between the two sides with a theme-"friendship in focus, together for future".
After the award committee announced a shortlist of candidates, Zimbabwean contestant Michael Mubaiwa and Chinese doctor Huang Shiyong won the Grand Prize for their works Love for Guqin and Guarding the Hope.
Assistant Minister of Foreign Affairs Deng Li said that among the many outstanding works in this competition, he was touched by stories on people working together to fight the pandemic. Moments captured on camera to portray the harmonious coexistence of Chinese and African cultures are the highlight, especially with photos in which the Chinese and African people hold hands and embrace their bright future.
"It is these bits and pieces of stories that have brought together the majestic strength of the continuous development of China-Africa friendly cooperation, and also made us confident in the bright prospects of China-Africa relations," he says.
He emphasizes that China and Africa have always been a community with a shared future. Even in face of the pandemic, China-Africa cooperation has not stopped progressing. The Eighth Ministerial Conference of the Forum on China-Africa Cooperation is about to be held in Senegal on Nov 29. He hopes everyone will continue to devote themselves to the cause of China-Africa friendship and contribute new forces to the success of the forum and the development of China-Africa relations.
Most Popular