Blessed with a nation's patronage
Share - WeChat Hong Kong's leading retailers have found solace amid the pandemic, with some seeing annual growth rates of more than 300 percent by going online in the Chinese mainland market. Su Zihan reports from Hong Kong.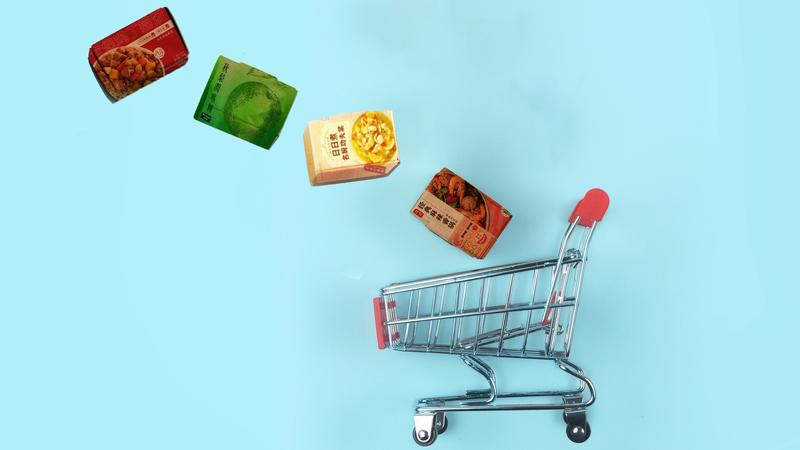 Pandemic-pummeled retailers in Hong Kong may have yet to see light at the end of the tunnel after two unprecedentedly tough years. But they are biting the bullet and tiding themselves over by making the best use of technology and tapping into the vast Chinese mainland marketplace.
The mainland's launch of the Individual Visit Scheme in 2003 — allowing residents of the mainland to visit Hong Kong and Macao without a business visa or being part of a group tour — marked a watershed in Hong Kong's retail business, revolutionizing an industry that has long relied on overseas consumers.
Visitors' overall spending in the special administrative region from 2009 to 2019 accounted for an average of up to 40 percent of the city's total retail sales until COVID-19 reared its head. Total tourist arrivals sank 94 percent to 3.6 million last year, according to PwC, quoting the Hong Kong Tourism Board.
Although the coronavirus outbreak has eased greatly in Hong Kong since April, the unrelenting imported cases of the highly contagious mutant strains of COVID-19 have continued to put a lid on stringent travel curbs on incoming tourists. When the city's border with the mainland can fully reopen is anybody's guess.
The recovery in Hong Kong's retail business is still nowhere near the pre-pandemic 2019 levels, recovering to only 75 percent of 2018 levels, a report by French wealth management and investment group Natixis said. But the sector has made headway, fueled by retailers going online and looking northward for lost ground.
The emerging e-commerce trend in Hong Kong also speeded up the growth of local e-shops. Alibaba Group this year brought the Double 11 shopping spree, the largest online sales event on the mainland, to Hong Kong for the first time with over 5,000 Hong Kong brands participating. Many of the local brands are also using Tmall Global, an import e-commerce platform of Alibaba Group, to reach a wider variety of consumers and expand their customer bases.
Seeking growth online
The mainland's dual-circulation development paradigm highlighted in the national 14th Five-Year Plan (2021-25) stresses that the domestic market is the mainstay of the economy, while the domestic and overseas markets reinforce each other. Hong Kong plays an important role in the country's synergistic and complementary development.
The dual-circulation vision presents an innovative development perspective not only for enterprises on the mainland but also in the SAR, offering Hong Kong brands greater scope and opportunities for growth, said Benson Ng, business transformation leader at global professional services group Ernest & Young.
With the pandemic and the economic recession aggravating the sales slump, prominent Hong Kong retailers are gearing themselves up to embrace the new landscape and preparing to transform their modus operandi by seeking growth in the mainland market via online channels.
Some brands that have been successful in their operations say the key is identifying the market for the younger generation of mainland consumers and to keep innovating products.
Ma Pak Leung — one of Hong Kong's oldest pharmaceutical companies specializing in traditional Chinese medicine — has made online retailing its revenue mainstream. It entered the mainland market through e-commerce early last year after its chain shops and pharmacies in Hong Kong took a hit from the slump.
The group, founded in 1822, found favor with mainland consumers, drawing a number of mainland distributors to sell its products after launching an online shop on Tmall Global, said Sunny Chu, marketing and sales manager of Ma Pak Leung.
To embrace the vast mainland market and make its brand more accessible to online customers — the younger generation of which is more conscious of the new consumer experience — Ma Pak Leung has revitalized its image by combining traditional Chinese medicine and healthcare with a youthful dietary supplement model.
The brand launched its "natural health supplements" series following the opening of its online store, including medicines for boosting immunity to diseases and strengthening respiration, and revamped popular products such as pear-syrup candy used for relieving coughing and stimulating appetite, with trendy and stylish packaging to better suit the tastes and eating habits of young consumers.
But Sunny Chu said the company still has a long way to go to return to the degree of its offline-sales performance of two years ago when tourists could travel freely to Hong Kong. "However, we're delighted that our online sales have grown steadily since the e-commerce platform started," he added.
The nation's dual-circulation development model has created a powerful domestic market to comprehensively promote consumption and create more room for investments, said Michael Cheng, PwC's Asia-Pacific, Chinese mainland and Hong Kong consumer markets leader.
The challenge posed by the pandemic has catalyzed the growth of e-commerce in Hong Kong to a certain extent and will present enormous opportunities for digital-ready retailers as the city's online shopping had started off slow and is still trying to improve, he said.
Besides boosting sales, Imperial Patisserie — one of Hong Kong's leading mooncake brands — intends to bring a quality shopping experience to consumers through its online and offline operations after carrying out research on mainland consumer trends since the company's inception four years ago.
"E-commerce platforms like Tmall have played an instrumental role in furthering our business on the mainland," said Allen Huang, director of e-commerce operations at Imperial Patisserie. The company has seen rapid growth rates of more than 300 percent annually since its online shop on Tmall began operating in 2019, he said.
Imperial Patisserie has expanded its business on e-commerce platforms, as well as short-video platforms and live video studios of some key opinion leaders and content platforms like Xiaohongshu. The Shanghai-based social media and e-commerce platform is dubbed "China's answer to Instagram". Based on these platforms, the brand combines digital sales channels with the traditional offline sales pathways to achieve a strong combination of online and offline sales and raise consumers' awareness of the brand.