Blessed with a nation's patronage
Share - WeChat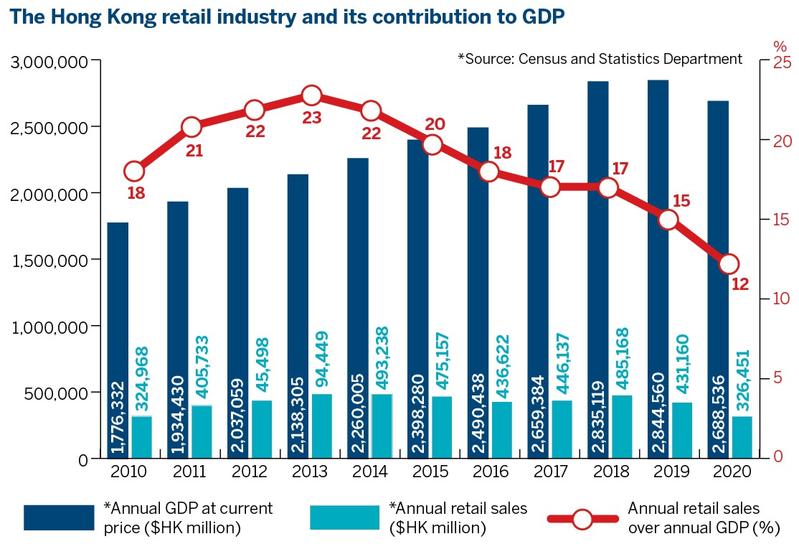 Promising prospects
Most of these platforms can collect the data of consumers' online shopping behavior, and can utilize it to identify their preferences and personalities and create a more seamless shopping experience for potential customers.
To maintain long-term competitiveness for their brands, retailers need to improve their relationship with customers by having appropriate and relevant customer interfaces in the digital age, while technology will be the key in bringing together the best of the physical and online worlds, Cheng said. This would create omnichannel stores of the future, as well as hyper-personalization, he said.
Based on the nation's 14th Five-Year Plan, Ministry of Commerce, the Office of the Central Cyberspace Affairs Commission and the National Development and Reform Commission plan to boost e-commerce development over the next two decades.
E-commerce transactions are projected to reach 46 trillion yuan ($7.2 trillion) annually by 2025, compared with 37.2 trillion yuan last year. The number of jobs related to the sector is likely to hit 70 million during the same period — up from 60.15 million in 2020.
"E-commerce offers a fantastic opportunity for the long-term development of Hong Kong brands," said Norma Chu Ka-ying, founder and CEO of DayDayCook — a Hong Kong-based operator of an online cooking-recipes-sharing platform.
The SAR should actively align itself with the nation's 14th Five-Year Plan (2021-25) by integrating itself into the country's development and forming a complementary and advantageous resource with the mainland, she said. This will enable enterprises to expand beyond Hong Kong and enter the Guangdong-Hong Kong-Macao Greater Bay Area.
DayDayCook produces cooking contents online, offering Cantonese-flavor instant food and semi-finished dishes on the mainland through the internet, covering online channels, including new retail, community group buying, as well as traditional e-commerce platforms such as Meituan, Pinduoduo, Tmall and JD. DayDayCook has drawn more than 410,000 followers on Tmall since launching its online flagship store in 2018.
According to Norma Chu, constant innovation in research and product development is vital to building up a brand. "Product quality is crucial to developing a brand. If a product isn't up to snuff, consumers will shun it."
She said Hong Kong, as a leading international financial hub, has distinct advantages, such as low taxes, a wide variety of and easy access to products and services, as well as quality assurance. The mainland's full-fledged e-commerce ecosystem, including a strong supply chain network, is conducive to the better and faster development of Hong Kong brands.
"The nation's dual-circulation paradigm requires mainland and Hong Kong brands to focus no longer just on manufacturing, but on the value of the product itself, while China has long been a major manufacturing and exporting country," said Ernst & Young's Ng.
E-commerce is very popular on the mainland, and there are various ways to engage in cross-border or domestic e-commerce. With proper arrangements, cross-border e-commerce companies can enjoy lower indirect taxes and faster entry into the mainland market, Cheng said.
Many cross-border e-commerce platforms help merchants build themselves up on the mainland. Tmall Global, for instance, provides one-to-one services for brands tapping the mainland market, such as logistics, third-party operations-team matching, and market insight.
Regarding the cautious attitude of some Hong Kong retailers about testing the mainland market, William Zhao, Tmall Global's business development director for Asia, said Hong Kong and overseas brands can lower the costs of trial and error through its Tmall Overseas Fulfilment.
Retailers can place their goods directly with a TOF warehouse in Hong Kong. With Tmall Global's one-stop support including warehousing, storefront management, logistics and sales and customer service, the TOF allows merchants, especially small and medium-sized enterprises without dedicated operational teams, to sell goods directly to mainland customers.
Hong Kong brands eyeing the mainland market should pay more attention to the fast-changing needs of mainland consumers and the emerging different platforms including live streaming and social media, which can help strengthen brand awareness and conversion of transactions, he said, adding that categories like men's skincare, fragrance, high-tech beauty devices and pet economy are current hotspots with rapid growth on Tmall.