Workers work out escape from rat race
Share - WeChat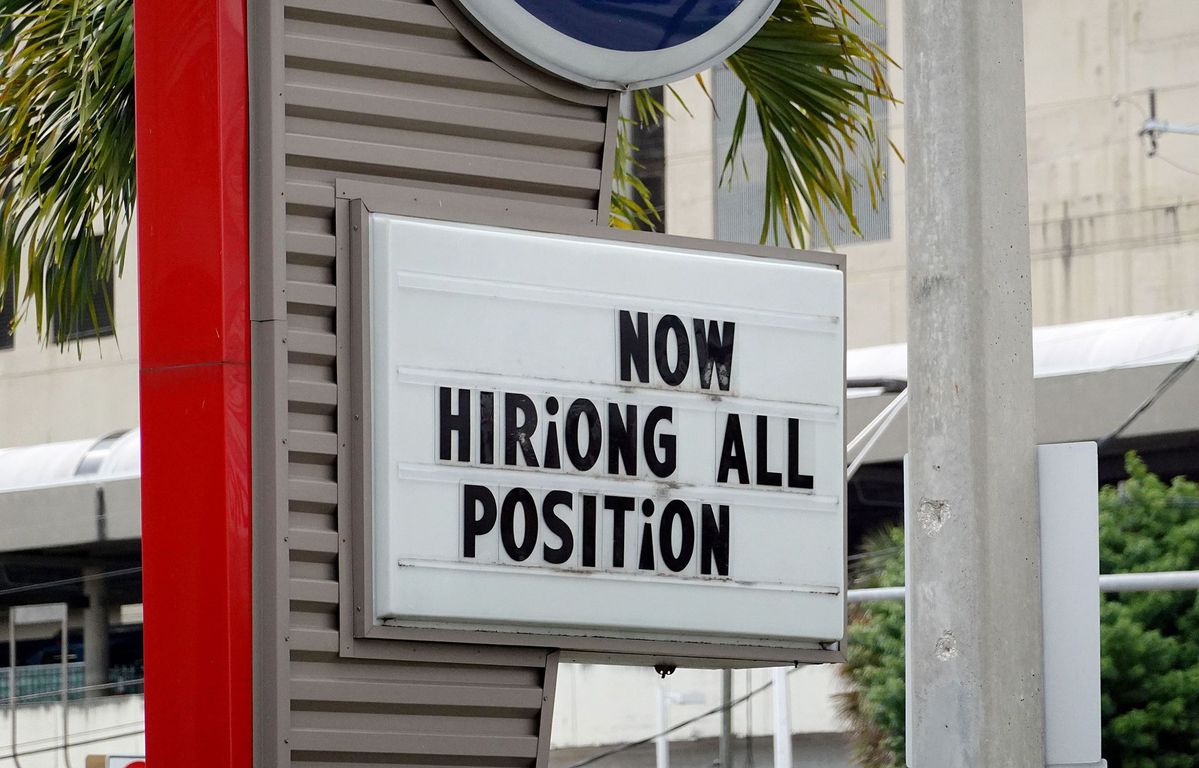 Across the United States, more and more workers are becoming quitters. And Mary Waters is one of them.
On a Saturday morning in June, she pulled up in front of a grocery store where she worked in St. Louis, Missouri.
"I couldn't walk into such a dehumanizing, toxic place where we're all sort of just, like, walking past each other, not even saying 'hi'. The days would blur together," she told National Public Radio.
She drove out of the parking lot, and she did not look back. Since then, millions of workers in the US have made the same decision.
From frontline workers to senior executives, some 4.3 million people quit their jobs in August, according to the US Bureau of Labor Statistics, or BLS. It was the highest number of people to leave their jobs since the bureau started tracking such data in 2000.
In May, Anthony Klotz, an associate professor of management at Texas A&M University, told Bloomberg the "Great Resignation" is coming.
In the past year, Klotz said, there has been an accumulation of stalled resignations, realizations about work-life balance and new passion projects, all motivators for workers to exit the 9-to-5 office grind.
According to the BLS report, some 892,000 workers left jobs at restaurants, bars, and hotels in August, up 21 percent from July. Resignations by retail workers rose 6 percent. In the healthcare sector, where workers have close contact with people, 534,000 quit, and fear of COVID-19 played a role.
Meanwhile, there are roughly 10.4 million job openings but the 7.7 million people who remain unemployed aren't seeking the jobs, leaving businesses struggling to find workers even with higher hourly wages.
Among the reasons cited by economists for people walking out on jobs are COVID-19 health risks, early retirement, increased care duties, built-up savings and friction with employers.
Most white-collar workers were forced to work at home during the pandemic. Many of them discovered they liked it. Several major companies, such as Twitter, have announced permanent work-from-home policies.
'A general strike'
But some labor experts say workers are simply burned out-and emboldened by the current labor market.
" (Employees) don't want to return to backbreaking or boring, low-wage jobs," Robert Reich, former labor secretary in the administration of Bill Clinton, told Time magazine. "American workers have, in effect, called a general strike."
Nick Bunker, economic research director for North America at the jobs site Indeed, told The Washington Post that the numbers of people quitting were a reflection of the options workers have in the current economic market.
"This really elevated rate of people quitting their job is a sign that workers have lots of confidence and they have relatively stronger bargaining positions," he said.
Klotz told Insider that the quitting trend may have a silver lining, forcing companies not only to raise wages and increase benefits but also to offer workers more flexibility.
"There's all this talk about people wanting more flexibility post-pandemic," said Klotz. "There's an opportunity here for organizations to get together with workers who have to be in person and say, 'Within the constraints of our business, let's obviously raise wages and benefits, but let's also think about flexibility more innovatively.'"
Health risks associated with the COVID-19 pandemic have played a role in recent months, according to economists.
"The September jobs report is a reminder that the pandemic is still what controls our recovery," said Daniel Zhao, senior economist at the job site Glassdoor. "The pandemic is still keeping workers out of the labor force."
Based on surveys with more than 30,000 workers in 31 countries, a Microsoft report, the latest in the company's annual Work Trend Index series, shows that 41 percent of the global workforce are likely to consider leaving their current employer within the next year.
"Over the past year, no area has undergone more rapid transformation than the way we work," Microsoft chief executive Satya Nadella said in the report.
"Employee expectations are changing, and we will need to define productivity much more broadly-inclusive of collaboration, learning and well-being to drive career advancement for every worker, including frontline and knowledge workers, as well as for new graduates and those who are in the workforce today."