Through opera, ethic folklore preserved for world
Share - WeChat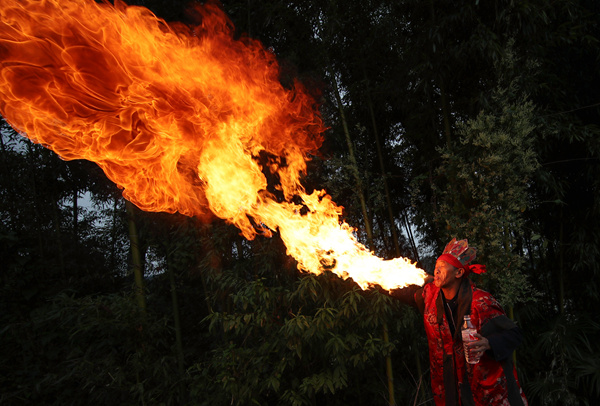 Sizhou Nuo Opera, an ancient masked drama, is a prayer for good fortune and avoidance of disaster in Guizhou province's Cengong county.
The opera has a long history and diverse categories. It was added to the first provincial-level intangible cultural heritage list in 2005.
Xiao Guanghua, 58, a resident of Pingzhuang village in Cengong, was named in the fifth batch of representative inheritors of the art last year.
Xiao began to learn Nuo Opera and related crafts from his father at the age of 12. After years of practice, his performances gained some local fame. So he organized a small team with nine other residents to tour and perform in the local area.
Most Popular