Inflation decline only temporary, economists say
Share - WeChat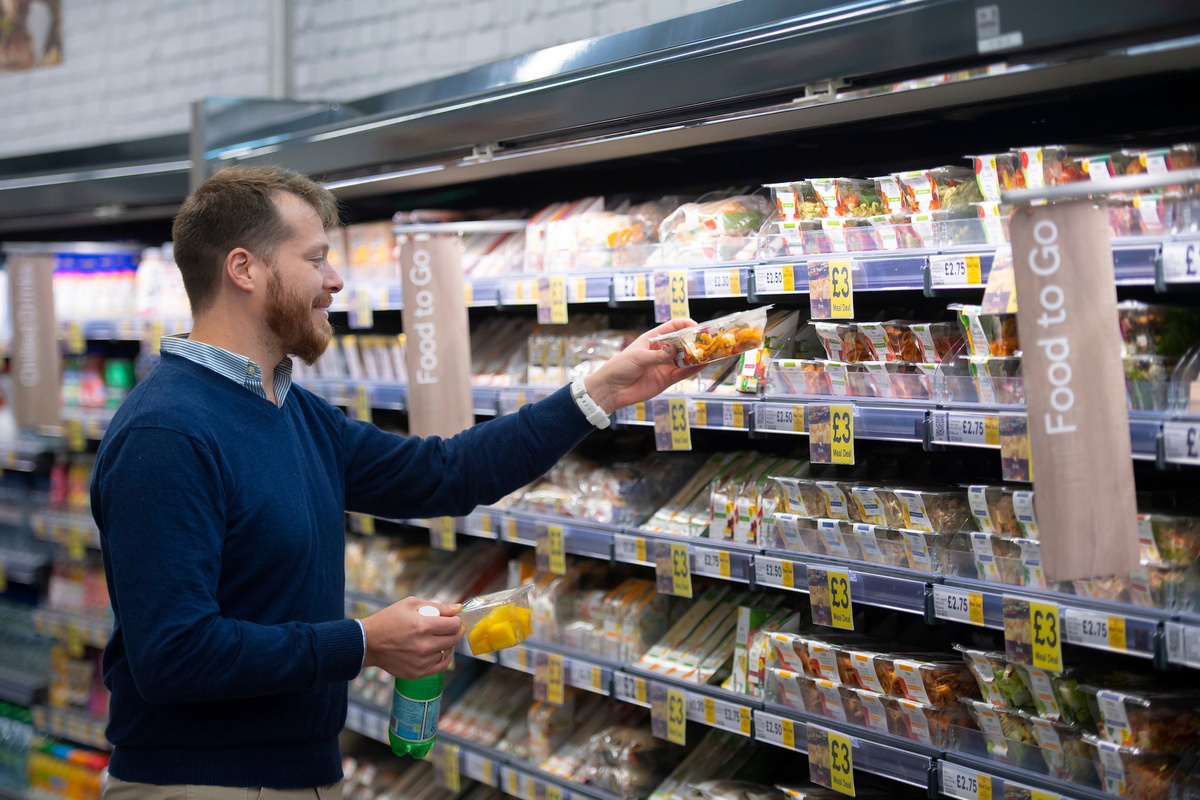 The cost of living in the United Kingdom dipped slightly last month as the economy continued to reopen, but the decline is probably only temporary, say economists.
The Consumer Prices Index fell to 3.1 percent in the year to September, down from 3.2 percent in August, the Office for National Statistics, or ONS, said.
The Financial Times reported that the dip was related to restaurant prices rising less than the previous year, when the post-lockdown Eat Out to Help Out incentive program ended.
However, the newspaper noted that there have already been large increases this month in the important energy and food categories. It said Ian Wright, head of the Food and Drink Federation, told politicians on Tuesday that price rises in the sector were currently "terrifying" with annual costs rising between 14 and 18 percent.
The latest figures are unlikely to deter the Bank of England from taking action and raising interest rates, possibly next month, said Reuters news agency. The central bank warned on Sunday that it "will have to act" over rising inflation as the rate remains far above its target of 2 percent.
Yael Selfin, chief UK economist at accountant KPMG, was quoted by the Financial Times as saying that as inflation had surpassed 3 percent for two months in a row, this would hurt the spending power of households and some could face higher mortgage costs if interest rates go up.
He said: "We expect further increases in inflation from October, which could reach around 4 per cent by the end of the year, with the recent rise in wholesale energy prices passed on to households".
Samuel Tombs, UK economist at Pantheon Macroeconomics, was quoted by the FT as saying the energy price surge would likely push inflation to a peak of about 4.7 percent next April.
The paper said investors now expect the central bank's Monetary Policy Committee to make a first interest rate rise from 0.1 percent to 0.25 per cent at its next meeting on Nov 4.
Separate ONS figures indicate there is further inflationary pressure in the pipeline. The cost of manufactured products leaving UK factories had risen 6.7 percent in September from 6 percent in August, it said.
Quoted by the BBC, Mike Hardie, head of prices at the ONS, said: "The costs of goods produced by factories rose again, with metals and machinery showing a notable price rise. Road freight costs for UK businesses also continued to rise across the summer."
Business Secretary Kwasi Kwarteng told BBC Breakfast on Wednesday that he had recently spoken with the governor of the Bank of England and that it was "hopeful "price rises would be contained. He suggested that price increases were partially due to higher demand as the economy reopens.