UK's surging inflation said to be temporary
Share - WeChat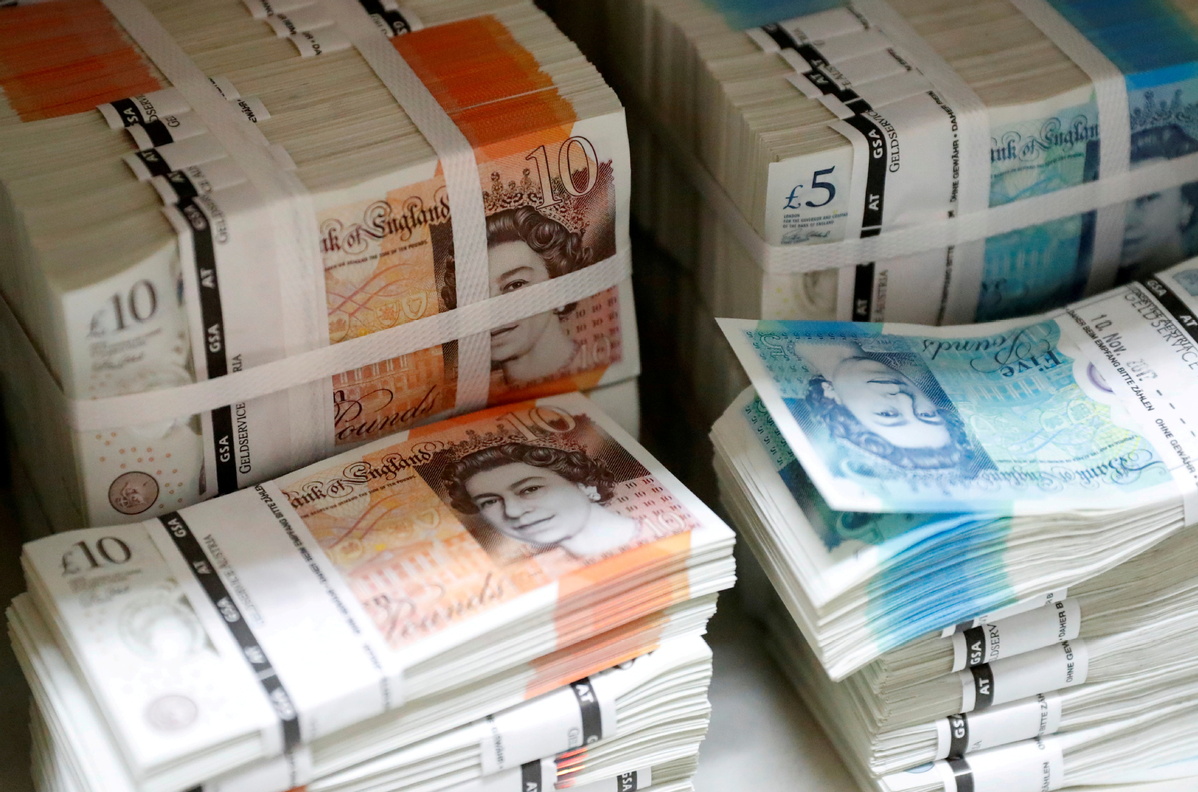 Inflation in the United Kingdom jumped in August, rising 1.2 percentage points to 3.2 per cent, which is its highest level since 2012.
The headline consumer prices index, or CPI rate, is now above the 2 percent target set by the Bank of England and fuels concerns that prices will continue to escalate in the wake of the pandemic, British media reported.
UK prices have increased 2.7 percent in the past six months alone after COVID-19 restrictions began to be lifted, according to the Financial Times.
The Office for National Statistics, or ONS, suggested the inflation spike will be temporary, and noted that discounts given a year ago, such as the Eat Out to Help Out incentive program last summer, may have had a warping effect on inflation and added percentage points to the increase with restaurant prices racing higher.
But other factors, such as a rise in petrol and used car prices, and the global supply-chain crisis, have contributed heavily, it said, noting that manufacturers are seeing huge cost rises for raw materials.
Jonathan Athow, deputy national statistician at the ONS, said: "August saw the largest rise in annual inflation month-on-month since the series was introduced almost a quarter of a century ago.
"However, much of this is likely to be temporary, as last year, restaurant and cafe prices fell substantially due to the Eat Out to Help Out scheme, while this year, prices rose.
"Food and non-alcoholic drink prices rose by more than last year, which also helped push up the rate."
The Politico news site noted that the Bank of England predicted inflation would peak, briefly, at 4 percent this year, before falling back as the economy opens up after the shock of the pandemic.
The Financial Times said economists are split on whether inflation will become a significant problem. Some in the private sector see it going higher after Wednesday's figure.
Quoted by the finance paper, Yael Selfin, chief economist at KPMG UK, said: "Recruitment difficulties, cost pressures for businesses, supply chain issues and structural changes post-COVID are all pointing to higher inflation until at least the end of this year."
Capital Economics, a consultancy, told Politico that it expected inflation will fall back "almost as sharply" next year, and that the Bank of England would not raise interest rates until mid-2023.
Ruth Gregory, senior UK economist at Capital Economics, told the BBC radio Today program that price rises "were always going to look strong "compared to last year.
She said: "Some of that rise reflected genuine factors too. In particular, we are now seeing the effects of higher global shipping costs and shortages of staff driving up food price inflation."