Central SOE profits up 66% during first 3 quarters
Share - WeChat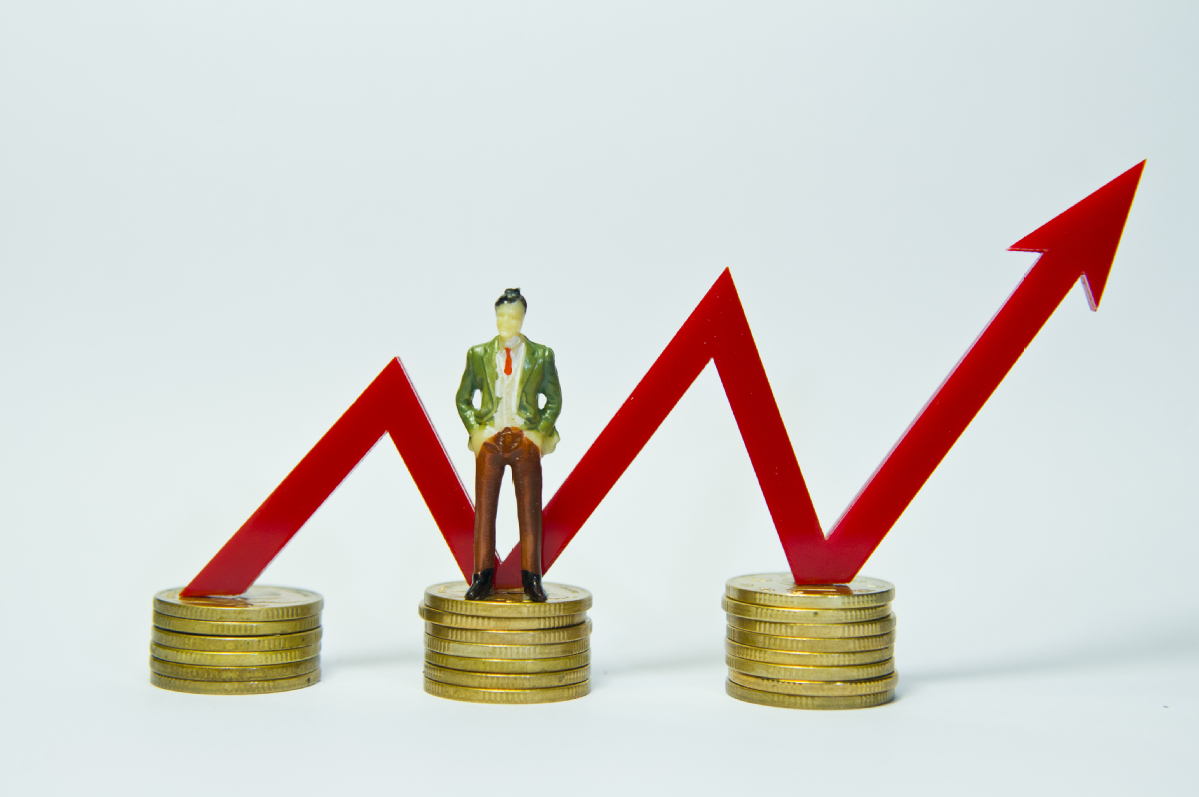 China's central State-owned enterprises have seen remarkable progress in enhancing operations during the first three quarters, showing marked improvement in key indicators such as net profit and operating revenue, said the State-owned Assets Supervision and Administration Commission, the country's top State-owned assets regulator, on Wednesday.
Net profits of central SOEs hit more than 1.5 trillion yuan ($230 billion) during the period, up 65.6 percent from a year earlier. Compared with the same period in 2019, the figure increased 43.2 percent.
Their total operating revenue was 26.2 trillion yuan, up 23.9 percent year-on-year and 18.3 percent over the same period in 2019.
A total of 29 central SOEs saw their revenue growth rates exceed 30 percent.
"Central SOEs have maintained healthy operations in the first three quarters, continuously unleashing innovation vitality to enhance efficiency. They have seen stable growth momentum and better operating performance," said Peng Huagang, secretary-general of the SASAC, at a news briefing in Beijing on Wednesday.
Peng attributed the progress mainly to China's effective control of COVID-19 and stable economic growth, which he said created favorable external conditions for central SOEs to develop, including a strong rebound in market demand.
The profit margin of central SOEs was 7.5 percent in the first nine months, up 1.7 percentage points from a year ago, while research and development investment increased by 30.6 percent year-on-year.
They paid 1.9 trillion yuan in taxes and fees over the period, a year-on-year increase of 21.1 percent.
More than 70 percent of central SOE taxes and fees saw double-digit year-on-year growth during the first nine months.
Peng also said the SASAC will continue to promote restructuring of central SOEs to contribute to the optimization of the Chinese economy, stabilize industrial and supply chains, and nurture world-leading enterprises.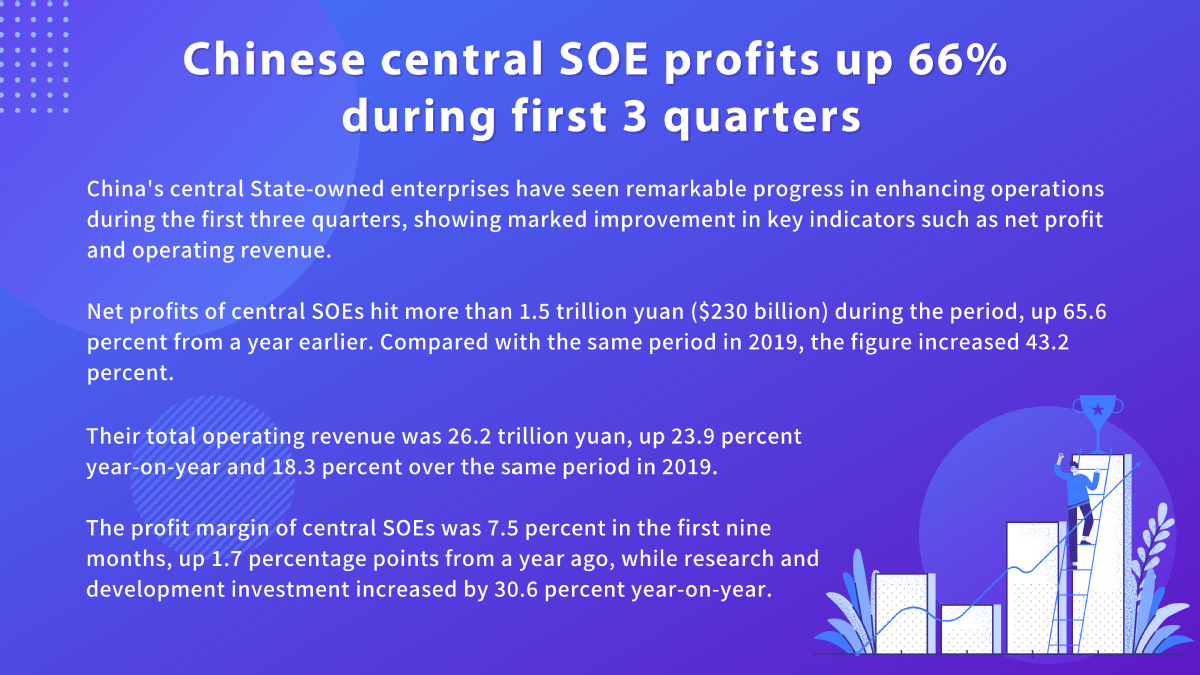 For the next step, the strategic restructuring of central SOEs will focus on serving national agendas such as supply-side structural reforms, innovation-driven development and manufacturing upgrades, and will also steadily promote mergers among some central SOEs when conditions are conducive and establish new central SOEs in related sectors, he said.
Peng said that the SASAC will accelerate the integration of SOE assets in sectors such as rare earths and logistics to effectively enhance the competitiveness of related enterprises through the optimization of resource allocation and to build world-class players with strong competitiveness.
Pu Qingsong, chairman of China Railway Resources Group Co Ltd, a subsidiary of China Railway Group Ltd, said the company has been focusing on high-quality development to promote technological innovation and resource allocation and improve corporate governance and operations, which have injected new growth momentum.
Zhou Lisha, a researcher with the Institute for State-owned Enterprises, Tsinghua University, said regulators have attached more attention to SOEs' high-quality development performance, such as better revenue margins, debt elimination and more investment in R&D to ensure the healthy growth of the national economy.