New fund to spur Yangtze SOE reform
Share - WeChat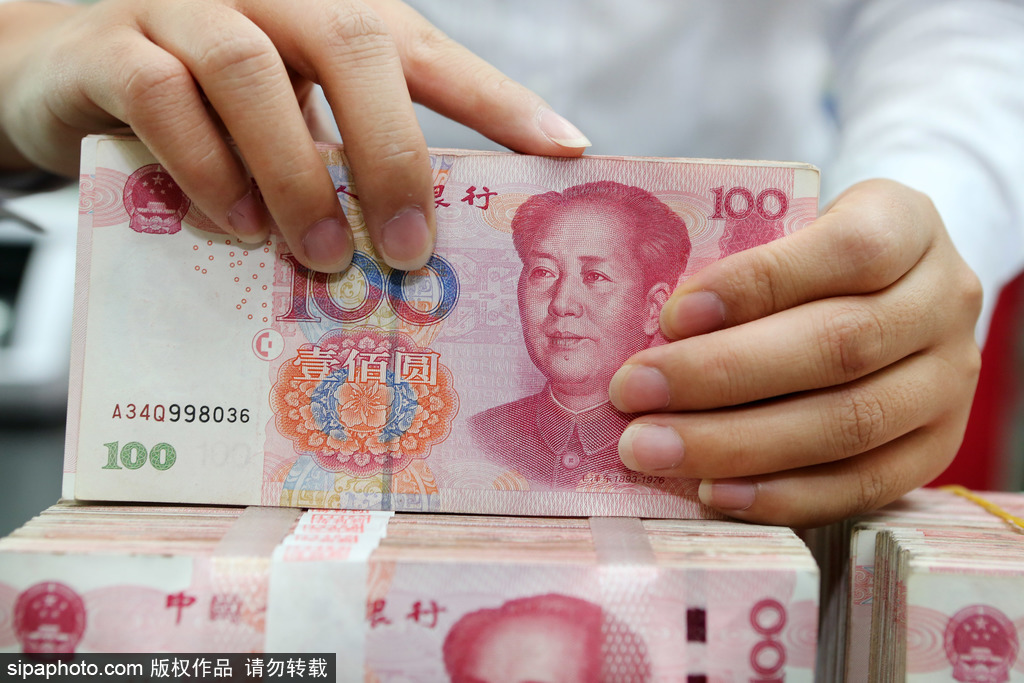 China launched a 73.75 billion yuan ($11.45 billion) fund in Wuxi, Jiangsu province, on Thursday to facilitate cutting-edge technology innovation and mixed-ownership reform at its State-owned enterprises in the Yangtze River Delta region, its operator said.
The big-ticket fund aims to sharpen the core competitiveness of SOEs and spur high-quality development in the region. The fund is raised by China Chengtong Holdings Group Ltd, a centrally administered State-owned asset management company, and a number of central SOEs, including China Mobile, China Communications Construction Co Ltd, China Resources (Holdings) Co Ltd and the newly established China Electrical Equipment Group Co Ltd.
The fund will support industries, key areas and major tasks that are related to national security and the lifeline of the national economy, especially in the Yangtze River Delta region, as it has industrial advantages in digital economy, biomedicine, integrated circuits, advanced manufacturing and artificial intelligence, said Zhu Bixin, chairman of Beijing-headquartered China Chengtong, the fund's operator.
"Further efforts will be made to push central SOEs to contribute to the integrated growth of the Yangtze River Delta region," he said.
For example, it would be helpful to promote the structural adjustment, transformation and upgrading of SOEs, and boost innovation-based development by investing in fields like new materials, new energy and new energy-powered vehicles within this region, he said.
This move is part of the second phase of the government's plan to establish a 100 billion yuan fund to support SOE restructuring. The money will be used for measures like mergers and acquisitions, industrial upgrades and innovation.
After the government decided to launch the country's largest private equity fund worth 350 billion yuan to advance supply-side structural reform, the first phase of the fund with initial capital of 131 billion yuan was raised by 10 SOEs, including China Chengtong, China Railway Rolling Stock Corp and China Petroleum and Chemical Corp in September 2016.
With 660 billion yuan of State funds under its management, China Chengtong currently operates over 70 billion yuan of equity of listed companies, and remains a major shareholder in several central SOEs such as National Petroleum and Natural Gas Pipe Network Group Co Ltd.
"Since China aims to build a group of world-class SOEs that lead in high-quality development, empowering such funds will boost the government's ability to better serve the real economy," said Peng Huagang, secretary-general of the State-owned Assets Supervision and Administration Commission, the country's top State asset regulator that operates under the aegis of the State Council, China's Cabinet.
These funds will guide SOEs, social capital, private companies and other entities to jointly participate in businesses related to high-end technologies and key projects across the country, as well as build a business community with stakeholders from various backgrounds, said Liu Xingguo, a researcher at the China Enterprise Confederation in Beijing.
Amid steady economic operations and sustained external demand, China's 96 central SOEs saw their profits soar 72.9 percent year-on-year to 2.08 trillion yuan in the first eight months of this year, while their revenue surged 23 percent year-on-year to 26.62 trillion yuan, said the Ministry of Finance.
As more high-end manufacturing projects are launched by leading multinational corporations in Shanghai and surrounding areas, the business environment and supply chain in the Yangtze River Delta region are proving attractive to both domestic and foreign investors, and will enrich China's economic growth, Liu said.