Budweiser expands focus on premium segment, safe driving
Share - WeChat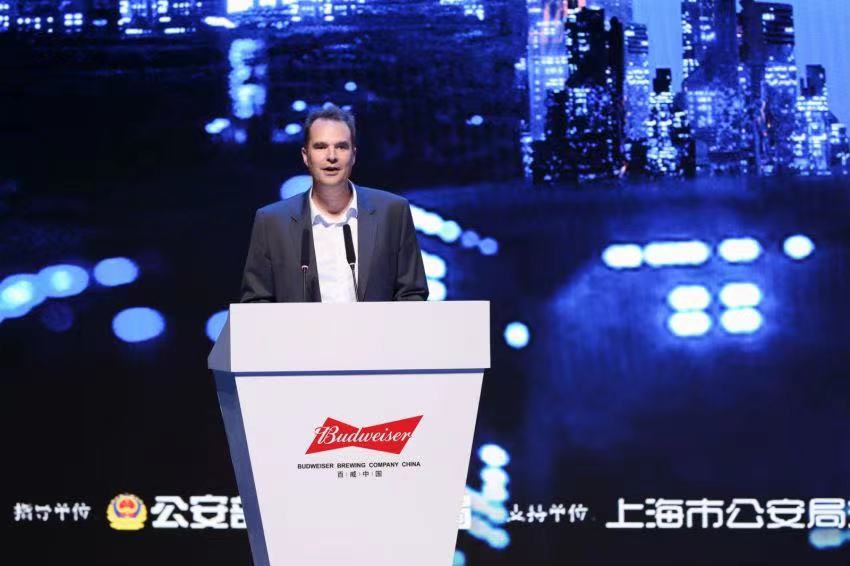 Eager to seize more market share in China, Budweiser Brewing Co APAC Ltd, the Hong Kong Stock Exchange-listed brewer, will keep expanding its manufacturing facilities, as well as boosting traffic safety awareness and transportation measures in the country to maintain robust growth, said a senior executive.
Apart from currently building its second craft brewery in Putian, Fujian province, to support its continued growth in premium and super premium brands, Jan Craps, co-Chair and CEO of Budweiser APAC, said the group will add investment on energy conservation and environmental protection including water-saving, electricity-saving, energy-saving and waste treatment in the coming years.
"We believe the trend of premiumization, where consumers value quality and drink better, not more, will endure. We are confident in our diverse portfolio being able to cater to various occasion and consumer-from non-alcoholic beverage to premium beer," he said.
Budweiser China teamed up with partners including Traffic Police General Brigade of Shanghai Public Security Bureau, the China Road Traffic Safety Association and the China Alcoholic Drinks Association to unveil the 2021 Smart Drinking Campaign at Shanghai's Zendai Himalayas Museum last week.
Bolstered by its long-term commitment to promoting smart drinking, Budweiser China has evolved the iconic public welfare campaign by once again using its popular Harbin Beer brand (HAPI) to co-launch its first-ever street-style smart drinking public welfare TVC starring brand ambassador Lay Zhang.
"Throughout our 14-year-long smart drinking journey, we have continued to deliver pioneering CSR (corporate social responsibility) campaigns through innovation and collaboration," said Craps.
"This year, we are also building momentum in smart drinking awareness by upgrading the previous one-day celebration to a global smart drinking week," he said, adding the company will continue to promote smart drinking culture through its own efforts and in close collaboration with partners.
With drink-driving offenders in China getting younger each year, HAPI is therefore leveraging trending street culture to convey a responsible and positive attitude that seeks to directly confront drink-driving behavior, he added.
To further connect to the fun-loving and straight-forward personalities of younger consumers, HAPI produced its first street-style public-service video, using "street" language to call on the young generation to join the campaign for a zero drink-driving future at the event this year.
Thanks to Chinese consumers' surging demand for beer products, stay-at-home economy and the recovery of its service sector, as well as the dual-circulation development paradigm, Budweiser APAC saw double digits growth in sales revenue in the first half of its 2021 fiscal year, while the growth its premium and super premium segments rose 9.7 percent and 17.6 percent on a yearly basis, respectively.
With China striving to achieve peak carbon emissions by 2030 and carbon neutrality by 2060, Budweiser APAC will push its Wuhan plant to be the first brewery to become its parent group AB InBev's first carbon-neutral brewery globally by the end of this year.