In high spirits
Share - WeChat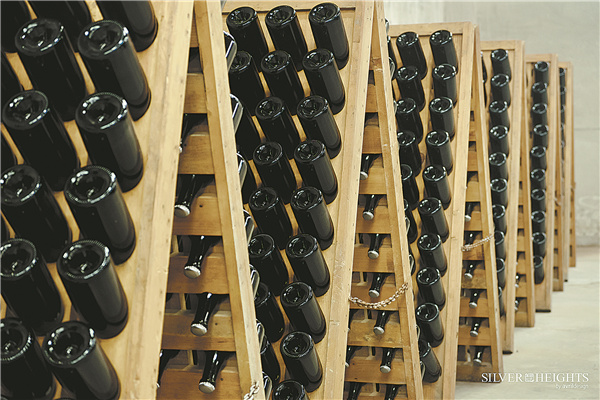 Ningxia's wine industry is growing, especially in the eastern foothills of Helan Mountain, where the first China (Ningxia) International Wine Culture and Tourism Expo was held recently.
Hao Linhai, former vice-chairman of the Ningxia regional government, who is a pioneer in developing the industry, says he realized Ningxia was ideally suited to wine production after talking with a French expert from China Daily.
Ningxia is spreading local culture and telling its stories through its wine as well.
"We believe wine is not only a commodity but also a product of civilization. Tasting wine helps us learn more about the terroir of the region, including the people who make the wine, their history and the views of the region," says Herve Novelli, former French minister of culture and tourism.
For Ding Jian, owner of Jade Vineyard in Ningxia, the design of her wine bottles and winery has rich cultural connotations.
For example, a series of wines, named Ruyi, has been produced by her vineyard and won some international prizes. On the bottle there is a jade ruyi, a type of decorative scepter with an S-shaped handle and a head resembling a lingzhi mushroom, an auspicious totem in Chinese culture, against an emerald backdrop. In Chinese, ruyi also means "things will go as you wish", showing people's blessings for others.
Most Popular