China rallies past Japan to set up Thomas Cup final showdown against Indonesia
Share - WeChat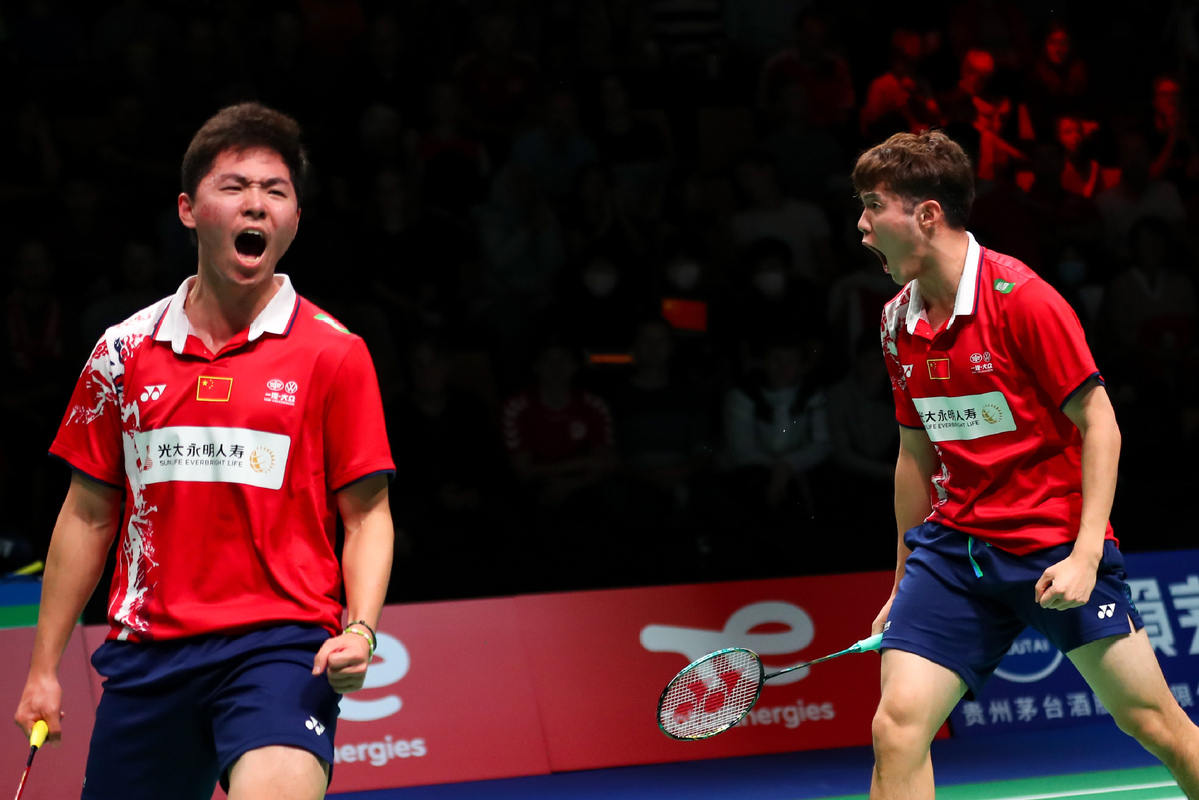 AARHUS -- China's men's badminton team outclassed Japan 3-1 here in Ceres Arena on Saturday to reach the Thomas Cup final.
China will face Indonesia in the championship match on Sunday. Indonesia defeated Denmark 3-1 in the other semifinal.
China's Shi Yuqi retired from his singles game against Kento Momota when he was 20-5 down in the second set. Shi lost the hard-fought first set 22-20 after missing a set point.
Shi admitted that he quitted the match due to physical reasons but refused to give details.
"I wanted to win the first set. If so, I might have got a chance (of winning the game)," said Shi.
"To be honest, I was expecting something fluke. I thought that maybe Momota was also very tired and that I might win back if he makes mistakes. That's why I did not give up when it's 2-11," he explained.
"But finally I quit at the match point. That's because of my personal reasons."
Kento told Xinhua that he really hoped to finish the last point. "I don't quite understand why Shi gave up at the last moment. I hope his injuries are not getting worse. Anyway, I'm very happy to win the first game for my team."
In the second match of doubles, He Jiting and Zhou Haodong leveled the score for China by smashing Takuro Hoki and Yuta Watanabe 21-17, 7-21, 21-16.
"We hoped to finish the game in the second set, but we were given several serve violation judgments," said Zhou, "It really disturbed us."
"We decided to let it go and to focus on the decider," said He. "We have stronger confidence and determination to win the game today."
21-year-old Li Shifeng continued his hot form by defeating Kanta Tsuneyama 21-17, 21-15 to put China 2-1 in front.
"I'm taller than him, better in rally, with more patience and less mistakes. That's why I won the game," said Li. "I beat my old opponent Vitidsarn for the first time yesterday, which gave me much confidence to overcome greater challenges today."
In the following doubles tie, Liu Cheng and Wang Yilyu overwhelmed Akira Koga and Taichi Saito 21-11, 22-20 to secure a spot in the final for China.