Chinese bullet trains ready for test run between Kunming and Laos
Share - WeChat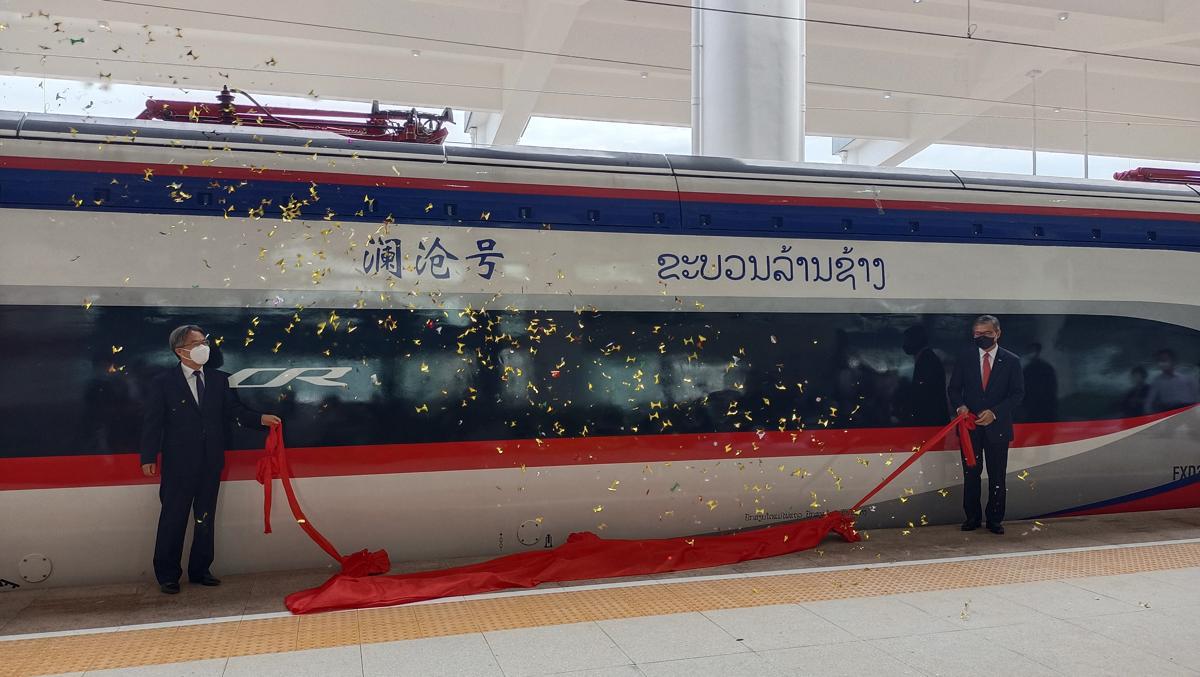 China-manufactured bullet trains set to operate between China and Laos made debut in Vientiane, capital of Laos, on Saturday, ahead of the test run.
The bullet train, with the designed speed of 160 kilometer per hour , can carry around 720 passengers. Two trains can operate simultaneously when needed, according to China Railway International, a subsidiary of China State Railway Group.
The train has nine carriages, including a locomotive compartment, a dining car, a first-class coach car and six second-class coach cars.
Temperature can be adjusted accordingly in the carriages. Power outlets suitable for Chinese and Laos standard are provided under each seats. Instructions and broadcasting are provided in three languages—Chinese, Laos and English. To benefit passengers with special needs, equipment and instructions are provided onboard, such as Braille guide signs and bathrooms for handicapped travelers.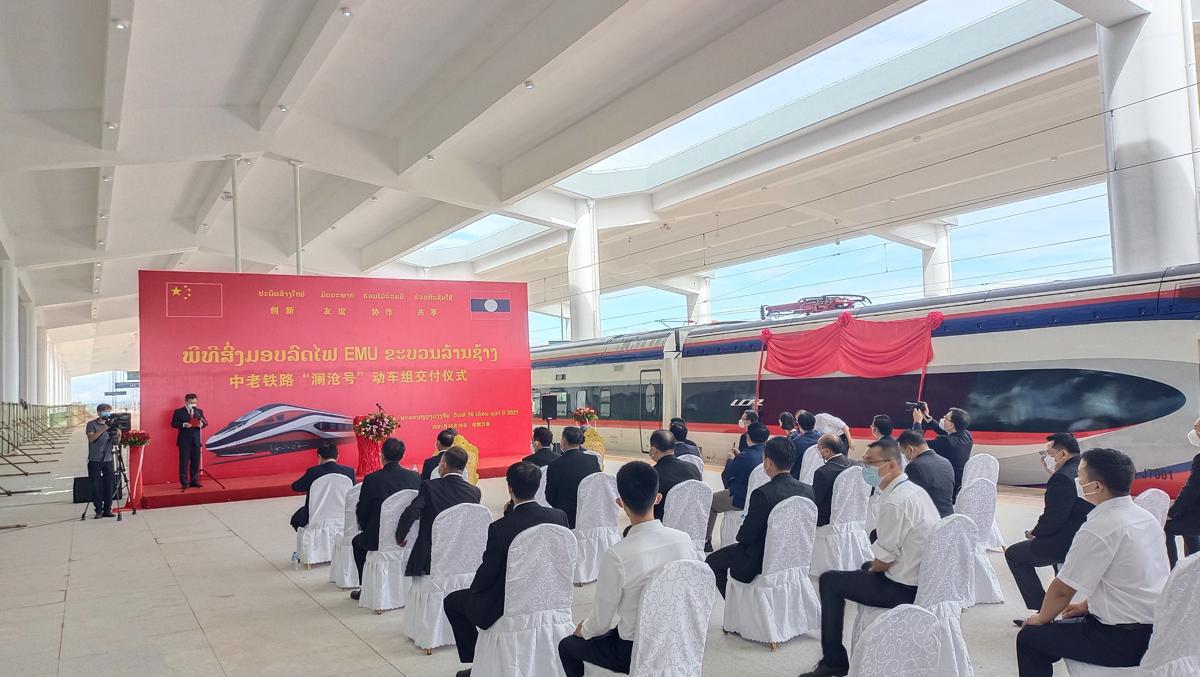 The bullet train, manufactured by CRRC Qingdao Sifang and CRRC Dalian, subsidiaries of China Railway Rolling Stock Corp, is designed particularly to suit the line with the features of advanced technology, safety, large passenger capacity and low operation costs.
The bullet train is painted with red, blue and white, colors of Laos national flag. The train is called Lancang, named after Lancang River, which is also known as Mekong once it leaves China.
The bullet train will run between Kunming, capital of southwestern China's Yunnan province, and Vientiane, capital of Laos. The line is expected to open to traffic by the end of this year.
This year marks the 60th anniversary of diplomatic ties between China and Laos. The China-Laos Railway is a strategic project between the China-proposed Belt and Road Initiative and Laos' strategy to convert itself from a landlocked country to a land-linked hub.