Virtual influencers link up brands and customers
Share - WeChat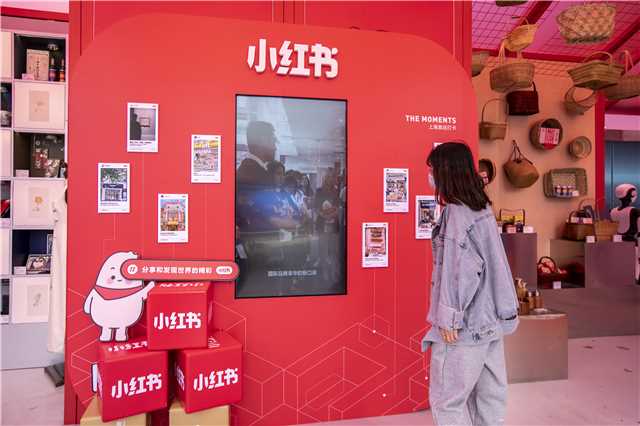 When cosmetics group L'Oreal introduced its first-ever virtual host for its MG beauty masks during the third China International Import Expo, few could find a strong relation between the animation figure and themselves.
But just a few months after its debut, customers are now used to running into Miss M-the name of the virtual idol-any time of the day, as they watch the brand's livestreaming sessions.
"While the artificial intelligence-backed Miss M is designed to give more detailed introductions of products, we now view her as being more than a virtual assistant. Instead, she's the bridge connecting the brand and our customers," said Li Xiaomei, brand director of MG.
Virtual idol is a booming concept quickly gaining popularity among the younger people aged 25-30.
Per a report by iiMedia Research Group, half of internet users in China said they like virtual influencers because of their personality and positioning. This is only possible because virtual characters can be imbued with unique character traits that allow them to develop personal appeal.
According to iiMedia, virtual influencers might not be real humans, but they sure are likeable and have secured a position at the forefront of trends.
"Virtual influencers are highly popular among brands, as they can conform to the brand image and subtly convey brand concepts in their interaction with users," said Jason Yu, general manager of consultancy Kantar Worldpanel China.
With brands jumping on the bandwagon, virtual influencers are making a lot of impact in the real world as they work to inspire and connect with the new generation of consumers.
As such, lifestyle platform Xiaohongshu has launched a campaign to introduce the virtual influencers who are making waves in a community, and to link brands with these influencers.
China's first meta-human virtual influencer Ayayi debuted on Xiaohongshu in May this year, attracting the attention of brands such as Louis Vuitton and Givenchy. Accumulated views under the topic "Ayayi" reached 5.5 million by the first week of this month.
Another Chinese meta-human virtual influencer under the axi Angie made her debut on Xiaohongshu last month and a five-second video post of her looking around got over 7,000 likes and quickly gained her over 20,000 followers.
Meantime, world-renowned virtual influencers such as Lil Miquela who has millions of followers, as well as Imma, the first Asian meta-human who debuted in 2018 and recently appeared at the Tokyo 2020 Paralympics closing ceremony, are also making their appearance on the platform.
The platform has attracted collaboration from leading fashion brands like Louis Vuitton, Givenchy, Gucci, Off-White, Ambush, Palm Angels and Maison Margiela among others, who want to be part of these trending conversations.