Uisee to further tap self-driving with new smart vehicles, solutions
Share - WeChat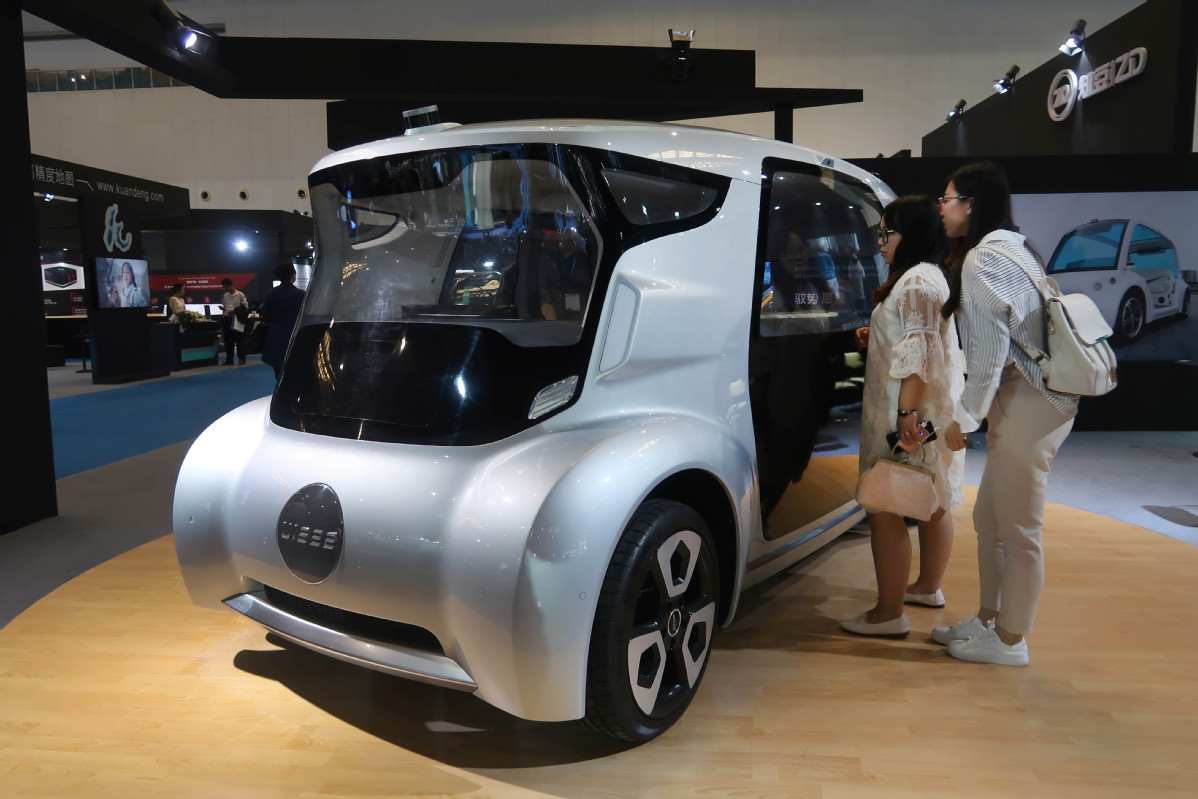 Leading Chinese autonomous driving firm Uisee unveiled its latest L4-level unmanned delivery vehicles and smart solutions recently, as self-driving commercialization is revving up in the country with faster-than-expected driverless applications.
Peng Jinzhan, co-founder of Uisee, said the company's latest Uni-Box unmanned delivery vehicles have already offered delivery services in communities in foreign markets including Saudi Arabia, and are able to cope with complex scenarios of open roads in urban villages, urban-rural junctions as well as downtown areas.
Based on the company's forefront autonomous driving capabilities, its unmanned delivery vehicles have been applied into sectors like automobile manufacturing, hazardous chemicals, food processing, agricultural breeding, civil aviation and industrial parks, he said.
"As of now, the total commercial mileage of Uisee's unmanned self-driving vehicles has exceeded 900,000 kilometers, after the company successfully removed security personnel in 2019," Peng said.
Currently, most companies rely on safety control centers to monitor self-driving vehicles and road conditions in real time and give timely assistance and instructions to vehicles in need.
A report by investment firm Estar Capital said the sales revenue of the country's terminal distribution market is expected to exceed 300 billion yuan ($46 billion) this year. Terminal distribution refers to logistics services that interact with endusers.
In China, a sound unmanned distribution business model has been formed with technologies able to support different needs. The overall industry is expected to eventually enjoy large-scale commercial applications, the report said.
Wu Gansha, CEO of Uisee, believes the sector is now ready for takeoff and said the company has been seeing a healthy pickup in orders. "Investors are more confident about the commercialization of intelligent driving and hence willing to invest. From this year, we could start seeing large-scale commercialization of driverless vehicles," he said.
For some time now, domestic tech companies have been gearing up efforts in unmanned delivery services, which are expected to generate huge commercial value in a variety of businesses like express delivery, food takeaway orders, fresh produce ordering and retail pharmaceuticals.
As part of the commercialization efforts, Uisee also signed a strategic cooperation agreement with YTO Express and a Hangzhou-based internet of vehicles company, where the three companies will cooperate on unmanned application of express terminal distributions to drive the application of unmanned driving technologies.
In July, Beijing also issued temporary self-driving license plates to 99 vehicles from 15 companies including online food delivery giant Meituan, self-driving firms Neolix and ride-hailing platform Didi, which marked a milestone for the commercialization of autonomous driving.
The capital city also announced a 10-km expressway between the city's fifth and sixth ring roads will be opened first to those vehicles. Six other expressway sections will be opened later to add another 143-km stretch to the city's high-speed testing roads for driverless vehicles.