Comics that 'make the world feel happy, moved'
Share - WeChat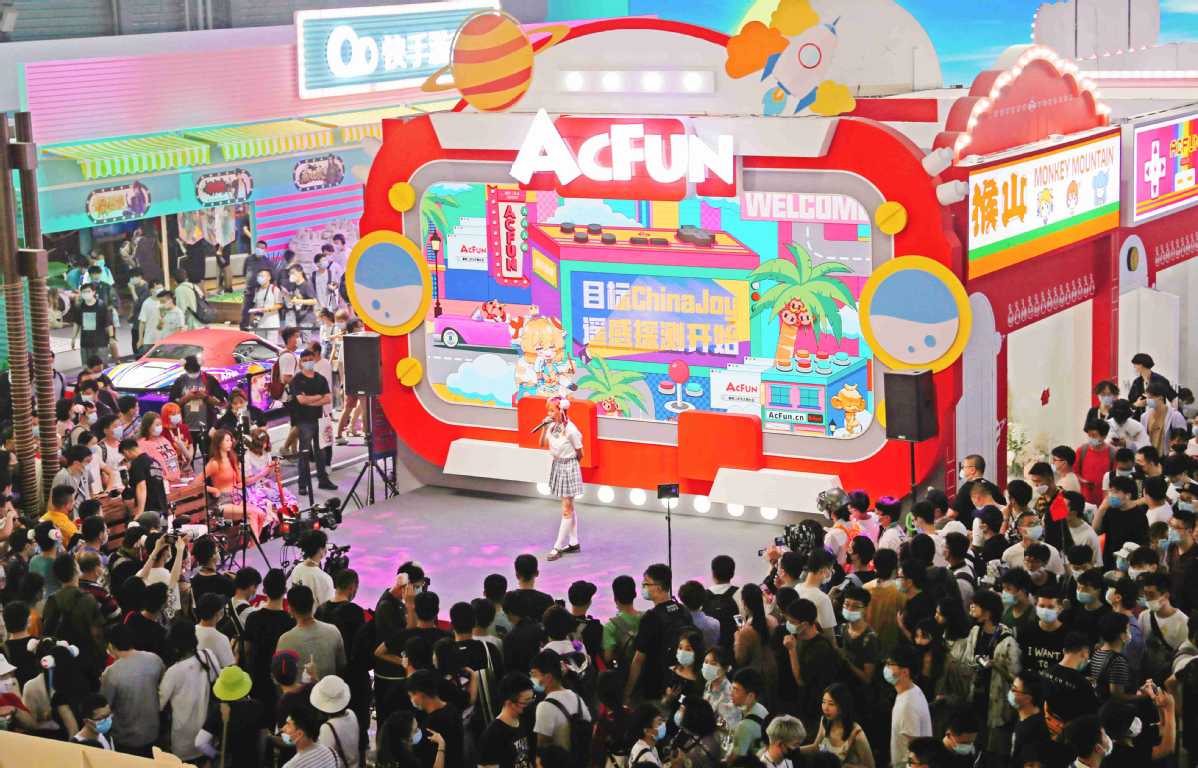 Flush with cash, Kuaikan is girding itself for global forays of its original creative content
Chinese mobile comics platform Kuaikan said its aim now is to bring more Chinese comics to international markets.
Kuaikan was founded in 2014 with Chinese internet heavyweight Tencent Holdings Ltd as one of its backers. It raised $240 million in a new funding round in August, having started exploring overseas markets in 2018.
Kuaikan delivers a vast library of comics developed by professional creators and a community of fans. The company said in August that it has 100 contract authors, and 8,000 content partners.
Experts said Chinese comics, or manhua, feature a wide range of genres and styles ranging from historical adventure to romance, humor and slice of life. It is not easy to promote Chinese comics in foreign countries.
Yet, Chen Anni, CEO and founder of Kuaikan, said the company is cooperating with more than 70 comic platforms covering nearly 200 countries and regions in 12 languages, including Japanese, Korean, English, French, German, Spanish, Portuguese and Russian.
Kuaikan termed the August infusion as the largest fundraising deal in China's comics industry. Investors include South Korean app marketplace One Store, Chinese investment company CCB International (Holdings) Ltd, and existing backers such as Tencent and Coatue Management.
The deal valued the company at more than $1 billion-a big bet on the mobile-first digital comics business, following South Korean tech giant Kakao's acquisition of US-based Tapas for $510 million earlier this year.
The August funding will be used toward the planned 1 billion yuan ($154.7 million) investment over the next three years to boost the development of original comics. Another 1 billion yuan will go toward partnerships for the production of videos and plays based on comics.
Kuaikan will accelerate overseas expansion. "In Japan, South Korea and other countries where users are willing to pay for comics, we are trying to expand our influence to generate more revenue. In Southeast Asian countries where the comics communities are growing rapidly, we are trying to attract more people to watch Chinese comics," Chen said.
The overseas push was inspired by home market success-Kuaikan boasts more than 340 million registered users and 50 million monthly active users in China.
It said 85 percent of its users are young people under 25, and consumers born between 1996 and 2010-Generation Z-are its target. Quest-Mobile, a research firm, predicted the demographic will make up two-thirds of all online entertainment consumption in China by 2023.