Experiencing the scents of history
Share - WeChat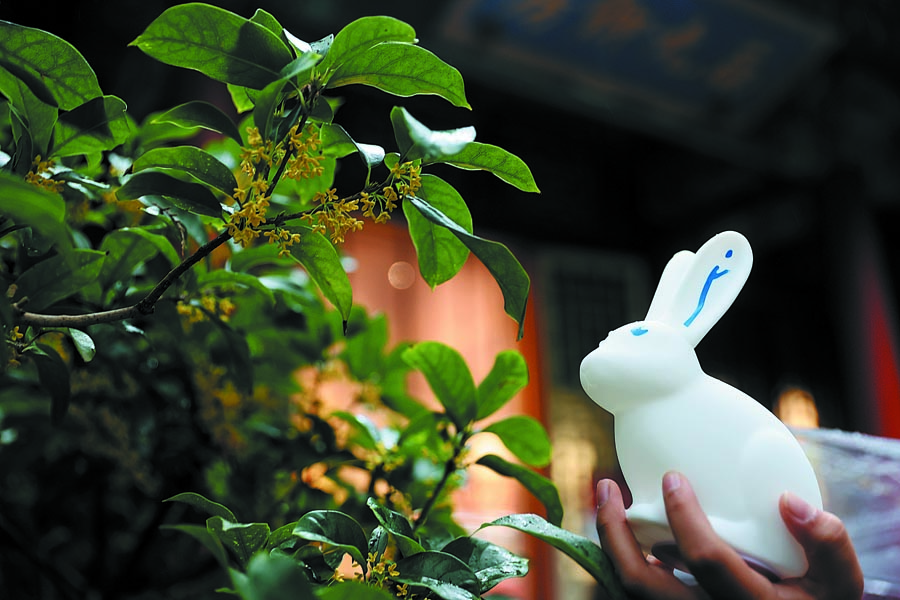 Summer Palace's sweet osmanthus festival proves popular as visitors welcome unique exhibition, Zhang Lei reports.
Right after Mid-Autumn Festival, which fell on Sept 21, nearly 70 pots of sweet osmanthus remain in full blossom in the Summer Palace as if welcoming a celebration of their beauty and scent. The 20th Summer Palace Autumn Sweet Osmanthus Festival officially kicked off last week. With the fragrance spreading to every corner in the palace, visitors can fully appreciate the elegance of the "southern beauty" on their doorstep.
One of the most famous flowers in China, the sweet osmanthus thrives in a humid and warm climate. It grows mostly in southern China and requires professional attention in Beijing to survive the winter.
"In order to improve visitor experience, we selected 64 pots of ancient sweet osmanthus with the best posture and flower shape achieved through precise florescence control," says Han Ling, head of landscaping at the Summer Palace Administrative Office.