Jiuzhaigou fully reopens to visitors after earthquake
Share - WeChat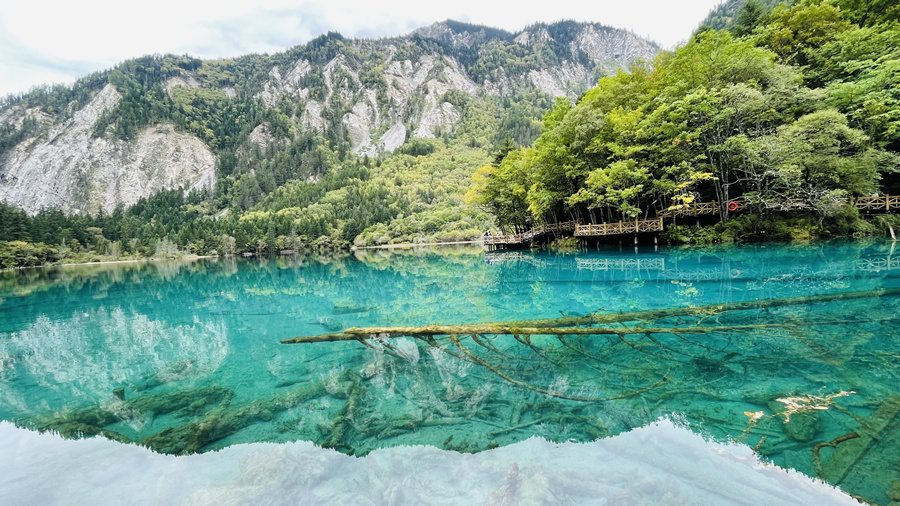 Jiuzhaigou National Park in Southwest China's Sichuan province fully reopened to visitors yesterday after the completion of post-earthquake restoration and reconstruction.
The park's name, which means "Nine Village Valley", is derived from the nine Tibetan villages there. It is located in Jiuzhaigou county of the Aba Tibetan and Qiang autonomous prefecture in Sichuan province. The scenic area is best known for its fabled blue and green lakes, spectacular waterfalls, karst land forms and its unique wildlife. It was listed as a UNESCO world heritage site in 1992.
The park is also home to 3,634 species of plants and animals, including giant pandas and golden snub-nosed monkeys, winning the reputation of an "earthly paradise".
The national park covers an area of 720 square kilometers and ranges in elevation from 1,996 to 4,764 meters above sea level.
On Aug 8, 2017, a massive 7.0-magnitude earthquake struck Jiuzhaigou county, and the scenic area was closed due to damage. After continuous reconstruction and natural recovery, the park gradually reopened to visitors starting in March 2018.
Now, after four years of recovery, the tourist destination has regained its former glamor. Tourism support facilities have also been improved to better provide services to tourists.