Beer bonanza boosts brand's bottom line
Share - WeChat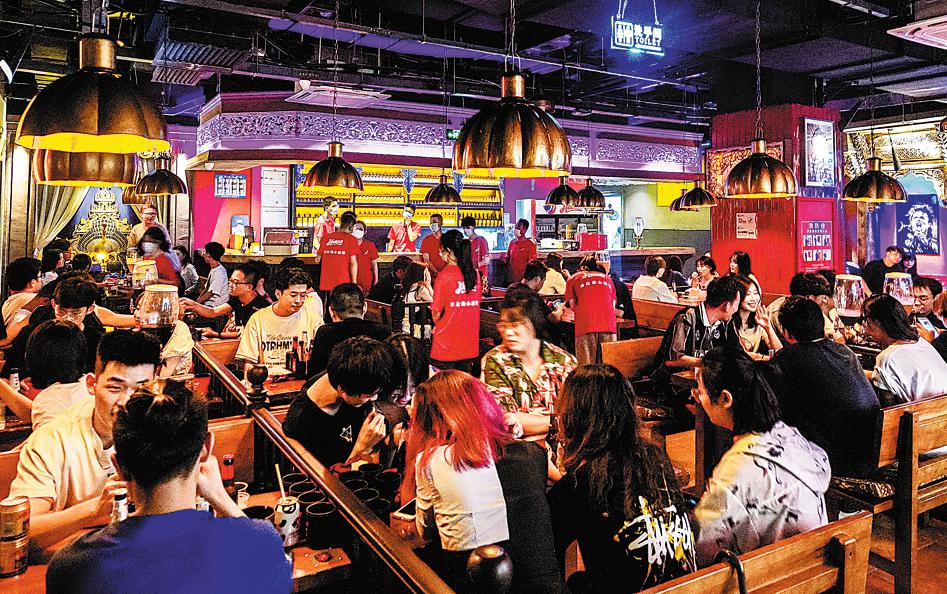 "Most of its bars are located in smaller cities. Avoiding fierce competition in first-tier cities is also one of the strategies that Helens managed to achieve growth. Whether or not it can stay competitive in the future remains to be seen, as more industry players are entering the sector," Liu said.
Besides Helens, China has a number of large-scale bar chains, with each of them operating more than 50 outlets nationwide. They include Perry's, music restaurant and bar Hutaoli, and Chengdu Erma Catering and Entertainment Co Ltd, according to LeadLeo.
In 2009, Helens opened its first bar in Beijing's Wudaokou area, and it quickly attracted a large number of foreign students and backpackers in China, with its relaxed atmosphere and cheap beers.
Initially, it provided various foods such as pizza, pasta and nonalcoholic beverages. Later, Helens simplified its menus to the most basic products, which made it easier for the company to manage supply chains and launch more bars.
To cater to a growing demand for online shopping, Helens has expanded its business. It has launched stores on e-commerce platforms such as JD, Tmall, Taobao and also on WeChat. The company said its online business is still in an initial stage of development, and online sales mostly satisfy demand of consumers who frequent bars.
It is also in discussions with some barbecue retailers and is considering introducing such offerings in more than 20 of its bars. The bar chain also allows customers to bring their own food as it hopes to create a cheerful and lighthearted atmosphere.
Last year, despite the impact of the COVID-19 pandemic, Helens managed to make a profit. It tends to rent stores that are located in major business districts, but at less prominent locations such as second floors of buildings. Thus, rents tend to be much cheaper than other more prominent locations.
Despite the operational pressure due to the pandemic, in May 2020, Helens offered a pay rise for its staff members. In May this year, the company raised employee pay again. It also has an incentive plan to give shares to its employees.