Experts: Holiday expected to boost FMCG sales despite pandemic
Share - WeChat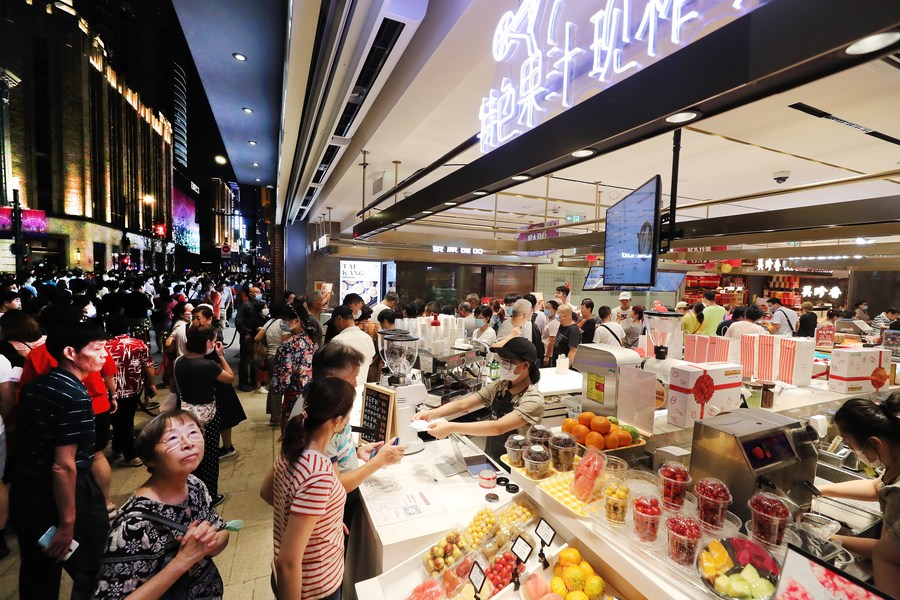 The upcoming Chinese Lunar New Year is still expected to boost sales of fast-moving consumer goods despite restricted social and commercial activities due to the COVID-19 pandemic, as driven by growing in-house consumption during the period, experts said.
The festival, which falls on Feb 12 this year, is the biggest festive event for China's FMCG industry, thanks to higher demand for food, beverages, alcohol, personal care and household products. The sales value of FMCG is typically 33 percent higher than during nonfestive periods, while promotions increase by 17 percent, according to a report released by Nielsen on Thursday.
The most popular goods for Spring Festival include chocolates and biscuits, which are popular for gifting, as well as salty snacks which are served at gatherings and open houses, it said.
Though sporadic outbreaks are found in some parts of the country, the festival will still bring families and friends together, only in smaller group and different forms. "We expect that consumers will spend more time at home this Chinese New Year, and we anticipate a surge in home cooking, home food delivery as well as e-commerce," said Eva Liu, senior director of Nielsen China big data consulting.
"Retailers and manufacturers should therefore cater to consumers who want to have fun at home by offering value-for-money promotions through bundles or gift packs," Liu added.
Spending habits will differ between constrained consumers who have been financially impacted by the pandemic and insulated consumers who have been shielded from financial impact, according to the report.
"Constrained consumers will gravitate toward economic pack sizes, attractive promotions and deals, while insulated consumers may choose to indulge even more in anticipation of a more positive Year of the Ox, thus seeking more premium items," said Didem Sekerel Erdogan, senior vice-president of intelligent analytics of Eastern Europe, Middle East, Africa and Asia Pacific of NielsenIQ.
She added manufacturers and retailers should offer special promotions on premium gifting categories such as abalone, chicken essence, birds nest and liquor as insulated spenders may have additional budgets to spend due to scaled down parties, open houses and celebrations.
Besides, some indulgent categories such as beer and chocolates are also highly promotion sensitive, presenting an opportunity to capture incremental sales during the festive period, she said.