Olympic gold-winning gymnast Guan falters at National Games
Share - WeChat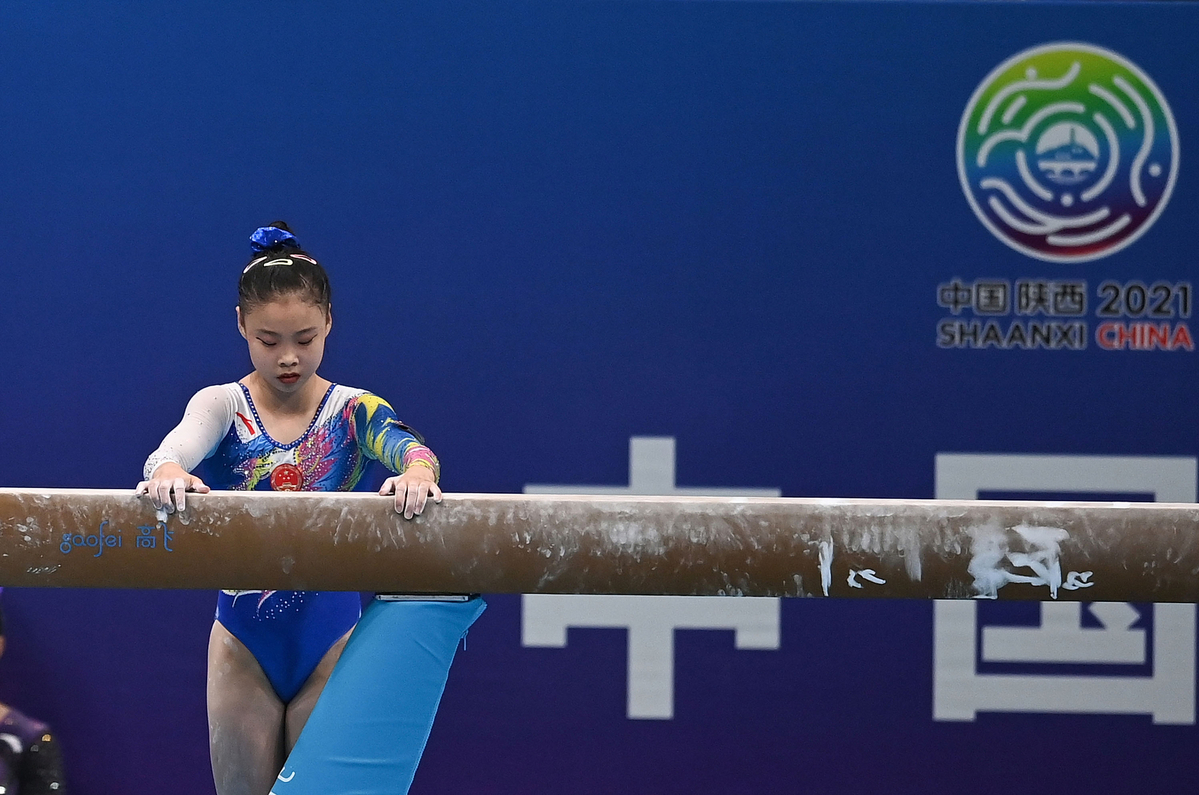 XI'AN - Olympic champion Guan Chenchen failed to stand on the podium in the women's balance beam at China's 14th National Games on Sunday.
Guan, representing Zhejiang Province, had a match-leading difficulty score of 6.7 points, but a drop-off from the apparatus cost her title-winning chance. She finished fifth with 13.920 points.
"I don't think I failed. After I dropped off the beam, I calmed down and managed to finish the routine. I take it as an experience in the competition. I must withstand the pressure," said Guan, who celebrated her 17th birthday on Saturday.
Zhou Yaqin from Hunan stood out among fierce competition to clinch the gold with 14.660 points. Tang Xijing, runner-up in the event at the Tokyo Olympics, didn't qualify for the final.
In the men's parallel bars, Olympic gold medalist Zou Jingyuan of Sichuan delivered a superb performance to defend his title, scoring 16.300 points with a 6.8 difficulty down the stretch.
Huang Mingqi of Guangxi won the men's vault gold with 14.700 points, and the women's floor exercise title went to Ou Yushan of Guangdong in 13.660.
Also on Sunday, Hu Xuwei of Guangxi beat prominent names such as Lin Chaopan and Deng Shudi to win the men's horizontal bar title with 14.660 points.