Students set sail to study dolphins
Share - WeChat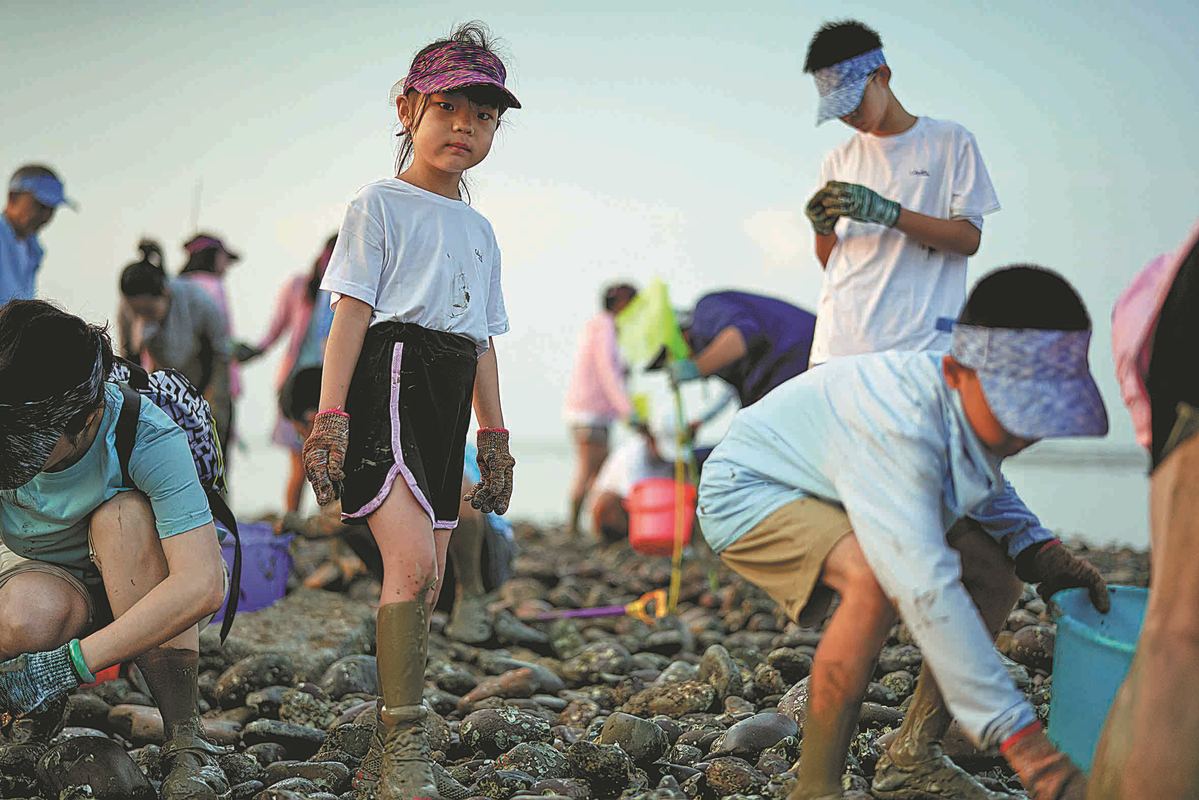 Tourist attraction
Many tourists are drawn to Sanniang Bay, where they observe white dolphins and dine on seafood. The tourism industry, which has developed along with protection measures for the dolphins, has also brought increased wealth to local fishing villages.
Yu Wenfei, one of the co-organizers of the summer camp, said, "In Sanniang Bay, environmental protection and economic development are not contradictory, but complement each other.
"We hope our students can learn such knowledge and concepts through field visits and research-not just from textbooks."
On their way to another outdoor lesson, the students traveled 10 kilometers by bus along Sandun Road, which runs between Qinzhou Bay and Sanniang Bay.
Built in 2009, the road acts as a "red line" separating the port and the bay protection area. In addition, a shipyard project in this area backed by investment of billions of yuan was halted.
The west side of the road is used for port construction work and economic development, while the white dolphins' habitat lies to the east.
The students took seawater samples from both sides of the road. The water taken near an industrial park was cloudy and contained many pollutants, while the other sample was clear and suitable for marine life.
Zhao said the road has turned Sanniang Bay into a relatively quiet sanctuary for the Chinese white dolphin, ensuring that economic development has minimum effect on the species.
"This trip enabled the students to understand the extent to which human activities affect biodiversity conservation. I hope that in the future they can gradually shake off some habits that may destroy biodiversity," he added.
Chen Ruoxian, the mother of summer camp participant Zhang Chenyun, said such educational activities act as "seeds planted in the children's hearts", allowing them to continue to find ways in which nature and human development can coexist harmoniously.
"Maybe the kids won't become experts in related fields, but they can contribute to protecting biodiversity in many ways. They have realized the importance and equality of every single living being," she said.
The students were excited to learn that Qin Qin, the badly injured dolphin, survived and had given birth to two calves.
Xie Xixian, the 13-year-old, said: "Next time, I hope I can see Qin Qin and her calves. I will definitely return to Sanniang Bay."