Students set sail to study dolphins
Share - WeChat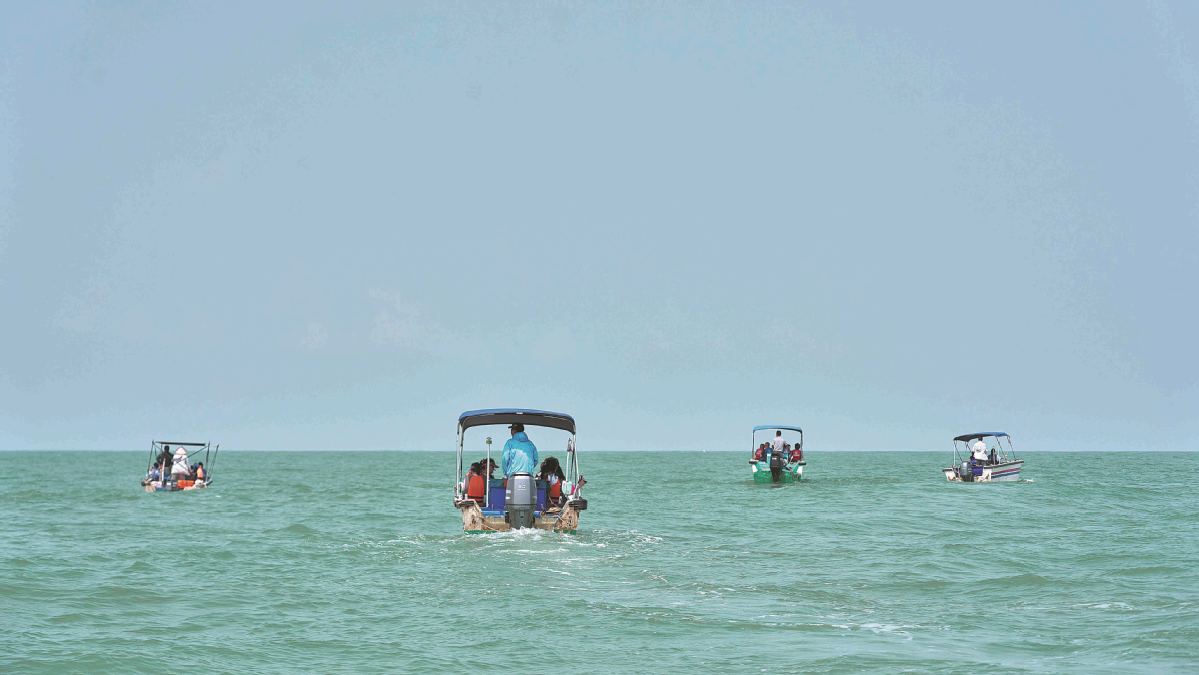 Records kept
Sanniang Bay has long been a home of the Chinese white dolphin, and the species has evolved over time.
On arrival, the students were quickly drawn to dolphin calves, whose skin changes color as they mature. The calves are usually dark gray, while older dolphins are a lighter shade of gray, and adults are an off-white. A dolphin's skin turns pink in old age.
After attending sessions where they learned to observe and identify dolphins and venture out to sea safely, the students boarded powerboats, from which they sighted a group of white dolphins swimming and leaping close by.
Scientists pointed to the dolphins, indicating young ones and adults. The students kept records of the dolphins they observed, and this data will be important for scientists studying the creatures' life habits.
Holding life education classes at sea for students is a relatively recent development.
In June 2004, when there were fewer than 100 dolphins in the Sanniang Bay area, one was discovered with serious injuries.
Pan Wenshi, a professor and wildlife expert at Peking University, and local fishermen identified the young female, which was later named Qin Qin, after the city of Qinzhou.
The dolphin's neck had become tightly tangled in a nylon rope that looked like a fishing net, and her skin was cut and torn. Despite blood flowing from her wounds, the dolphin had followed a fishing boat, attempting to eat fish in the vessel's net.
Pan's daughter, Pan Yue, who is also a scientist at the research center, said: "She wanted to live. Even with such serious injuries, she still had a strong will to survive. It was at that moment that my dad decided to stay and protect her and other dolphins."
The center was established in Sanniang Bay in November 2004 by Pan Wenshi and his scientific research team from Peking University, with the aim of protecting Chinese white dolphins.
It also marked a starting point for scientists to find a balance between protecting biodiversity and promoting local economic development.
"Humans can't live alone on earth. They should coexist with all living creatures," Pan Wenshi said.