'Children of the country' have incredible stories to tell
Share - WeChat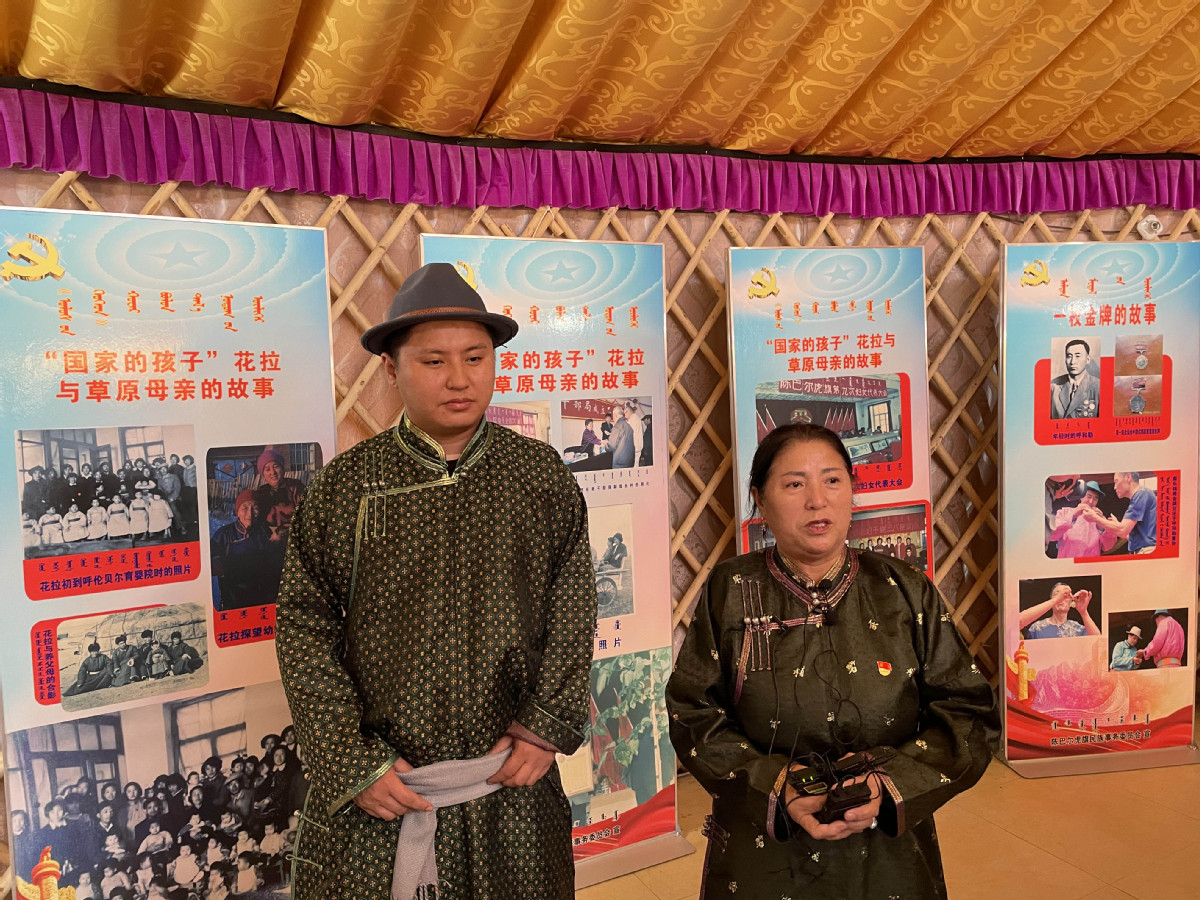 Hua La, who grew up with her prairie parents on the grassland, has developed a deep love of country and an abiding belief in helping others.
When she served as chairman of her local Women's Federation, she helped two kids pay their tuition and solved difficulties in their daily lives. She also sewed Mongolian gowns for them.
Language was the biggest obstacle in her work, so she started to learn Chinese and Chinese characters by herself. When she encountered characters she couldn't write, she first marked them with pinyin or wrote in Mongolian, and then looked them up in the dictionary one by one after getting off work in the evening. Through this painstaking effort, her Chinese improved greatly.
Hua La once said, "I am always grateful to my 'prairie parents'. My roots are in the prairie."