British turning to TCM to help treat COVID-19
Share - WeChat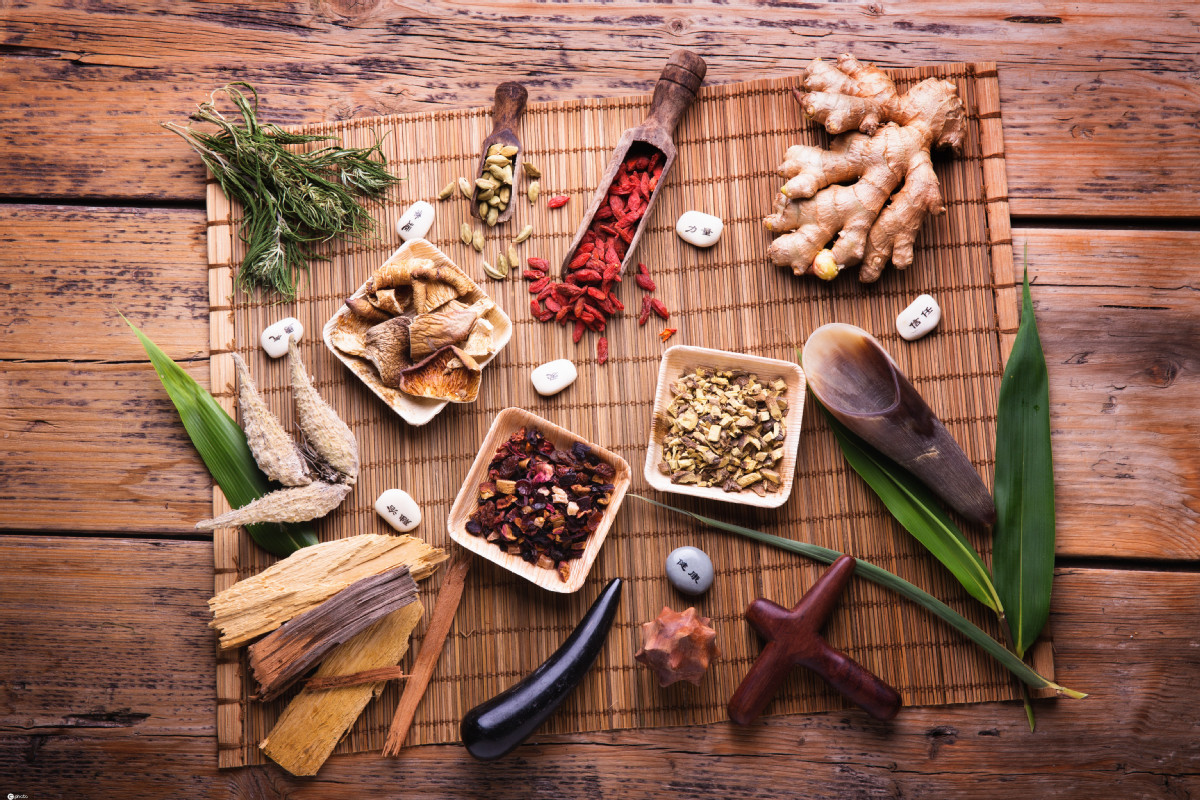 Ameen Jolly, a British entrepreneur, has been living with COVID-19 for several months. He had tried many treatments to tackle post-COVID health issues until he found that Chinese acupuncture and herbs seem to have a good effect.
Before he started Chinese medicinal treatment, Jolly said his blood sugar level often dropped regardless of what he was doing, but the situation improved and his blood sugar level started to return to normal since he started to drink herbal tea.
Chinese medicine had played a significant role in the improvement of his health, he said. "I went to see doctors many times; they had no answer. They didn't know what to do. They didn't have any solution, so acupuncture was the only solution for me."
Jolly, from London, said that he had benefited from a series of acupuncture treatment sessions by the medical team of Tianjun Wang, a practitioner of traditional Chinese medicine, or TCM, in the UK.
Isabella Zhuang, general manager of the European Tai Chi Wellness Centre, is optimistic about Chinese medicinal treatment in the post-COVID era in Europe, as some people might have long-COVID syndromes, such as fatigue, tinnitus and anxiety, on which TCM often has a good effect.
Wang, who is also the principal of London Academy of Chinese Acupuncture, agreed, and pointed out that a number of academic journals have published articles over the past year on successful examples of acupuncture treatment.
But Zhuang said many people in Western countries know virtually nothing about the role TCM can play in dealing with COVID-19.
Wang said that given China's successful domestic experience in using TCM to combat the pandemic, which has been covered by some media outlets and academic publications, more people in Western countries have become aware of TCM.
China has administered herbal treatments to 92 percent of all patients in confirmed cases of COVID-19. In Hubei province, more than 90 percent of confirmed cases received TCM treatment, and it has proved effective, according to a Chinese government white paper issued in June 2020.
TCM medicines and other TCM treatment methods were used for early intervention and treatment of patients with mild symptoms. For patients with severe symptoms, these were used in combination with Western medicine, said the white paper, adding that for those under medical observation for fever and those who had been in close contact with confirmed cases, they serve to improve overall immunity.
Wang said he successfully used Chinese herbal medicine to treat a Western COVID-19 patient during the first wave of the pandemic in the UK. The patient contacted him for help because he believed that TCM could help since the patient's father had previously been treated by him.
But Zhuang said the development of the TCM sector in the UK was badly affected by the 2008 global financial crisis and the subsequent economic downturn, because only well-off people could afford Chinese medical services in the UK, since these are not yet covered by health insurance in the country. Another reason for the decline was the decreasing number of TCM practitioners in the country, she added.
Demand for learning
Despite the crisis brought by COVID-19, Wang saw the pandemic as an undesired opportunity for the development of TCM in the UK.
His team has established an academy in London providing courses on acupuncture and herbal medicine to cater to the rising need for herbal treatment.
He said he noticed that many acupuncture practitioners in the UK closed their clinics because they could not treat patients with acupuncture due to pandemic-related restrictions. However, an increasing number of those acupuncturists have since shifted their interest to Chinese herbal medicine, as they have found that herbal medicine can help with treatment of COVID-19 and that they can practice herbal medicine online.
From 2007 to 2014, Wang taught Chinese medicine and acupuncture at the University of East London. This experience gave him an opportunity to get familiar with how traditional Chinese medicine is taught in the UK's higher education sector.
He said that he encountered a number of problems, such as a lack of clinical experience and even some wrong translations in textbooks.
Wang said that while it was quite a challenge to establish an academy in the UK based on the unique culture and philosophy of TCM, he remained positive about the prospects for the sector's development in the country.