Expats gather in Shanghai for Mid-Autumn Festival
Share - WeChat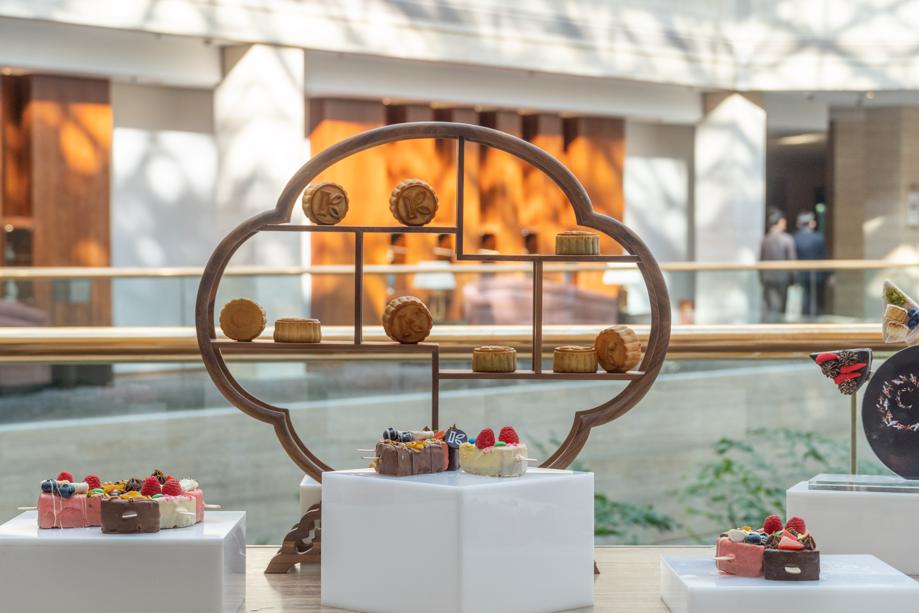 Expatriates gathered for a tea party in Shanghai on Tuesday to mark this year's Mid-Autumn Festival, the second most important Chinese festival after the Lunar New Year.
The gathering, hosted by the Information Office of the Shanghai Municipal People's Government, was for members of the "Shanghai Through Our Eyes Club", which was founded as part of the "Shanghai Through Our Eyes" project on June 28.
The project is a 100-episode video series jointly produced by the office and Xinmin Evening News to commemorate the 100th anniversary of the founding of the Communist Party of China this year. The series highlights the thoughts that 100 foreigners from 30 countries have about Shanghai.
During the party, the expats, along with their family and friends, got to experience Chinese music and traditional Chinese culture like Kunqu Opera, paper-cutting and sugar painting, and tasted traditional festival specials such as black pork moon cakes and steamed taro.
Armenian musician Astrid Poghosyan, a violinist with the Shanghai Symphony Orchestra, presented a violin performance featuring a blend of Chinese and western music elements.
"Today is China's Mid-Autumn Festival as well as Armenia's Independence Day. I am happy to spend this festival with you," said Poghosyan in fluent Chinese.