Olympic badminton champion Chen Yufei wins second consecutive title at National Games
Share - WeChat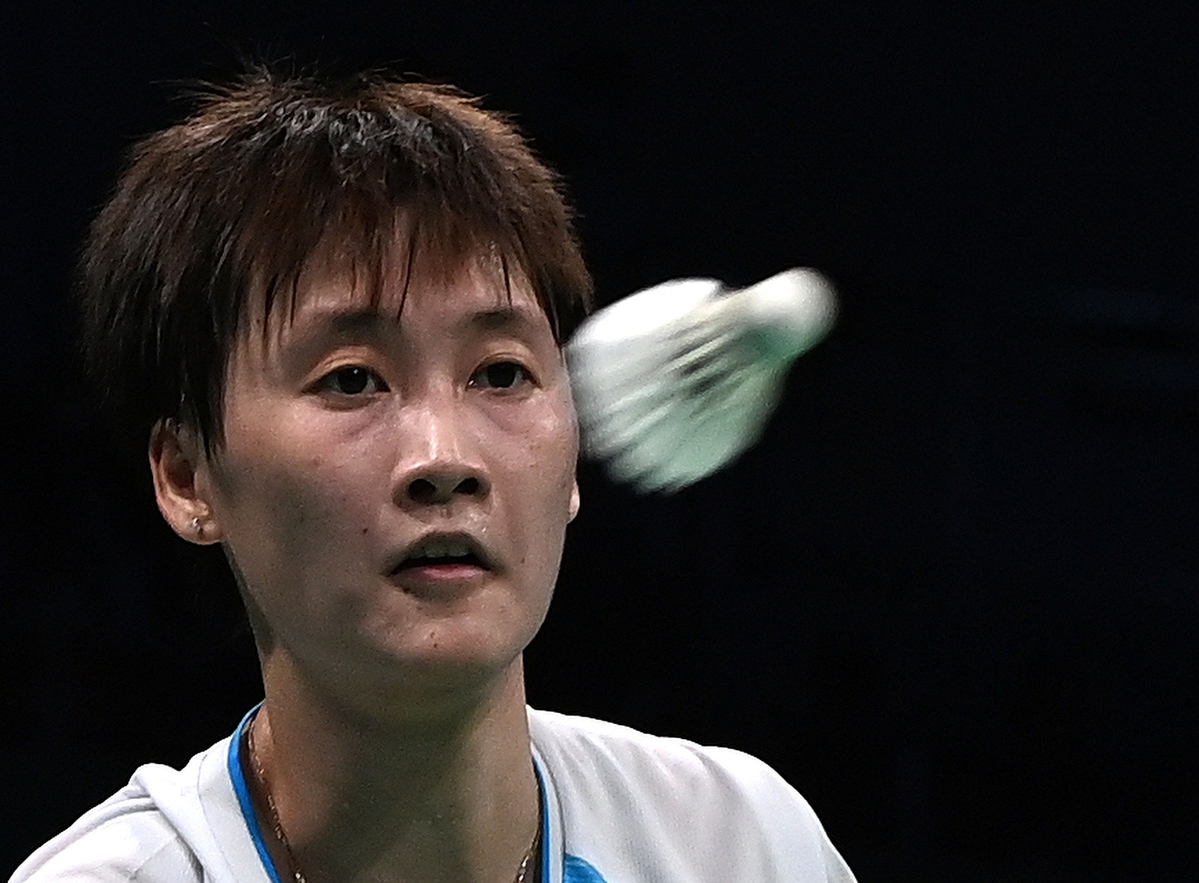 XI'AN -- China's Olympic gold medalist Chen Yufei came out the first back-to-back champion of the women's singles badminton at the country's quadrennial National Games, after conquering her national teammate He Bingjiao of Jiangsu Province in two straight sets in the final here on Friday.
The Zhejiang shuttler, who's fresh from an Olympic championship victory at Tokyo 2020 last month, was the defending champion here at the 14th edition of China's premier multi-sport event, as she defeated the currently retired veteran Wang Shixian for the title four years ago in Tianjin.
Trailing 16-13 in the first set, Chen claimed six points in a row to turn it around and win it 21-18, before the 23-year-old quickly rode the momentum to take the following set 21-15.
Chen knocked out Wang Zhiyi on Thursday to set up the final clash against He, a re-match of the Tokyo 2020 Olympic women's singles semifinal where Chen eliminated He.
"It is an intense game, we are teammates in the national team and familiar with each other. At the National Games, no match is easy, and it is also an encouragement for my tenacity," Chen said after successfully defending the title.
Chen added that she wasn't under pressure at all as then a young player in 2017 when she won the National Games for first time.
"Maybe I knew nothing four years ago, and just spared no gains to win, but now I learned to turn the pressure into motivation. I think I did well at this part," Chen concluded.
Chen will next represent China in the Sudirman Cup and Uber Cup, which kicks off in late September and early October respectively, and she expected China can reap good results in the two events.
"We have good training conditions, and we are trying to prove ourselves. It's a new start after stepping down the [Olympic] podium, and I will manage to improve my techniques and to come out stronger," Chen said.