CNPC to ramp up new energy, gas power generation
Share - WeChat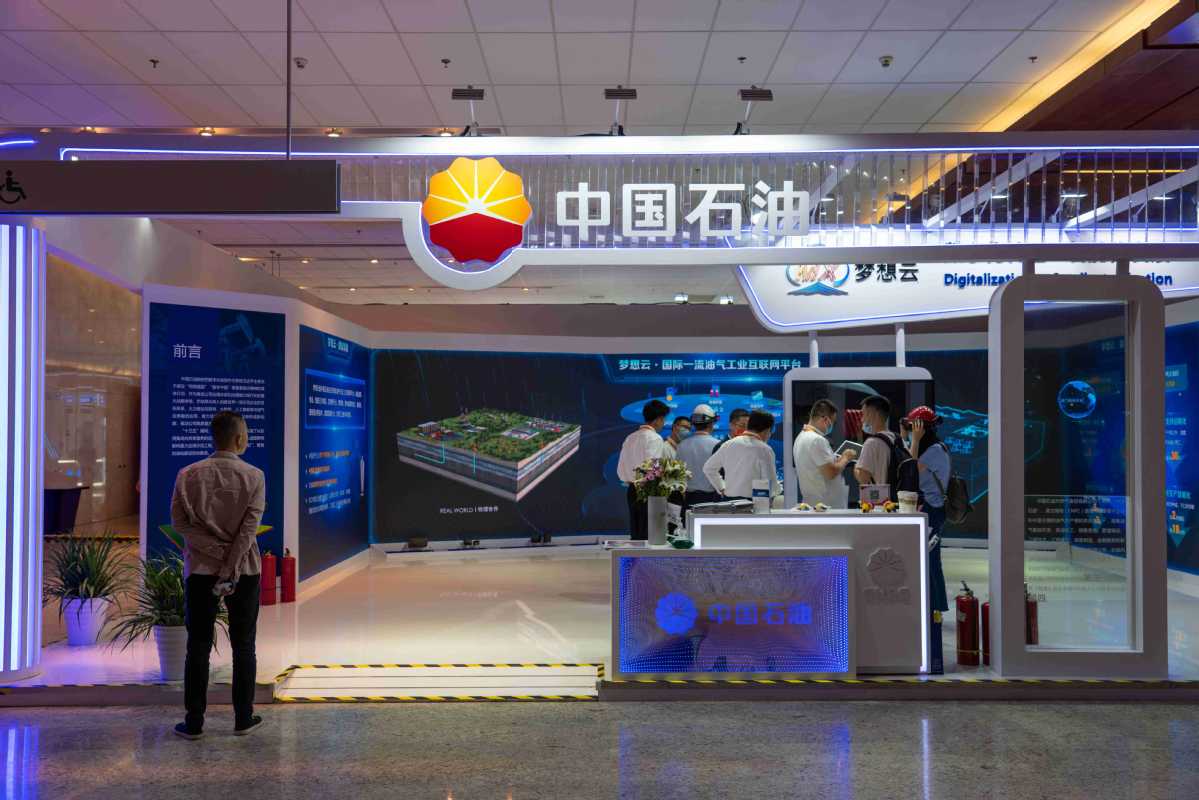 China National Petroleum Corp, the country's largest oil and gas company, has vowed to further step up forays in the geothermal, wind and solar sectors, while gearing up in the integrative development of gas power generation and new energy, a top company official said.
The company pledged to come up with new energy development and utilization capacity of up to 3.45 million metric tons of standard coal in 2021. While it has secured a contract area for geothermal heating of up to 10 million square meters during the first six months this year, progress is also being made in wind and solar projects, said Huang Yongzhang, president of PetroChina Co Ltd, the listed arm of State-owned CNPC.
Current geothermal projects, distributed wind projects and photovoltaic projects under construction by the company are equivalent to 350,000 tons of standard coal, Huang said.
The company has also been stepping up efforts in the hydrogen sector. Apart from the two hydrogen refueling stations under operation, including one in Changping district of the Chinese capital and one in Hebei province, six more are under construction.
The company is looking for more opportunities to deploy more hydrogen filling stations and speed up investment in the hydrogen sector and hydrogen industrial chain construction across the country, Huang said.
The company's first hydrogen refueling station was put into operation in Zhangjiakou, Hebei province, in February, followed by its second in Beijing in August. Both mainly serve hydrogen fuel cell buses and trucks dedicated to the 2022 Winter Olympics.
Dai Houliang, chairman of CNPC, said the company will further tap its advantage of generous natural gas resources and give full play to the "bridging role" of the super-chilled fuel as the government eyes achieving carbon neutrality by 2060.
Some analysts believe while the natural gas does not have much advantages in reserves compared with fossil fuels like coal, and is not as clean as new energy including solar and wind power, which put it in an "awkward position" in the energy mix, the "bridging role" of the super-chilled fuel has a more important role with the government aiming to achieve carbon neutrality by 2060.
Gas is expected to play a positive role in decarbonization due to lower emissions compared to coal, said Li Ziyue, an analyst with BloombergNEF.
"China has already been reducing carbon emissions by replacing coal and oil usage with natural gas in select applications such as heating and heavy duty commercial vehicles, as the government wants to increase the share of natural gas in the primary energy mix to 15 percent by 2030 from around 8 percent in 2019," Li said.
Company estimates showed domestic natural gas demand is expected to increase by 7 to 9 percent during the 14th Five-Year Plan period (2021-25) and reach 440 billion to 500 billion cubic meters by 2025, which will further provide natural gas with a broader market space.
Dai said the company will step up development of renewable energy in its oil and gas fields, seeing abundant solar and wind resources. By 2035, natural gas and new energy are expected to account for one-third of the company's total business volume.
The company will also come up with a new energy research institute to focus on technologies including carbon capture utilization and storage, which by taking advantage of CNPC's upstream and downstream integration will capture carbon dioxide and enhance oil recovery and production by injecting the captured carbon dioxide into the oilfield to explore and exploit the hard-to-get crude.
The International Energy Agency said that CCUS forecasts this will result in a 14 percent reduction in carbon emissions by 2050 and will likely have broad market prospects.
CNPC aims for a peak in its carbon emissions around 2025, which will help it reach near zero emissions by 2050, a decade ahead of China's carbon neutrality target of 2060.