Going the distance with a marathon mindset
Share - WeChat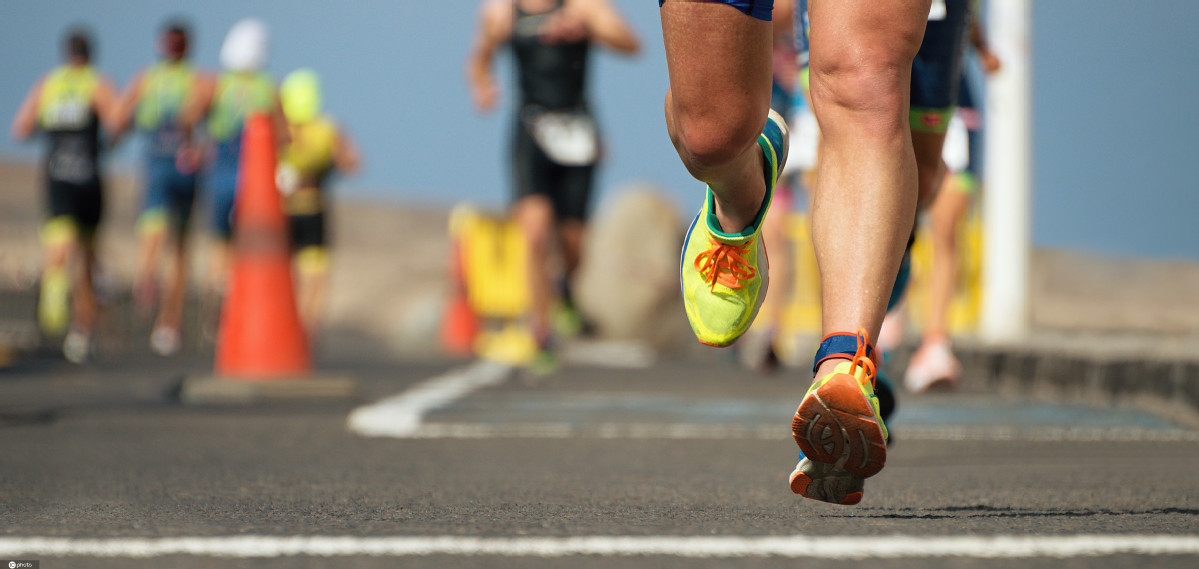 With the coming of a new semester, Liu Hui is beginning his career as a physical education teacher at Wuchuan Senior High School in southwest China's Guizhou province.
It has been a long and arduous journey for the 26-year-old, but one that he negotiated successfully thanks to his love of long-distance running.
"The marathon spirit inspired me," he said.
Liu, who regularly takes part in marathons around the country, started running in 2016 when he was preparing for college entrance examinations in Guizhou.
He recalled how he "locked" himself into his cramped rented accommodation and was under tremendous pressure because he could only sit the exam once.
To ease the pressure, Liu began to run with his friends and instantly fell in love with the sport.
"Running allowed me to better prepare for the exam," said Liu, adding that Guizhou Normal University finally admitted him as a full-time undergraduate.
In China, most high-school students sit the college entrance exam, known as the Gaokao. But Liu had to choose another path.
Born in a farmhouse in Suiyang County, Zunyi City, Guizhou province, Liu's mother died of an illness when he was a baby, leaving his father to raise him and his elder brother. In 2010, Liu graduated from middle school. He was an excellent student, but his family was too poor to support both him and his elder brother at school at the same time.
Instead of going to high school, Liu decided to go to a technical secondary school in Guiyang, Guizhou's capital.
"My father was in bad health because of years of hard work, so I wanted to work to help him support the family and also take some pressure off him," he said.
Liu's major was hotel management. In 2011, he was assigned to a three-month internship at a Beijing hotel as a waiter.
"It was my first time in Beijing. I had never left the town where I grew up until 2010. It was so fantastic," said Liu, adding that he made up his mind to go to college in order to change his life and give his family a better standard of living.
He knuckled down to his academic study and, from 2013 until 2018, passed entrance examinations for undergraduate and postgraduate courses.
"Thanks to the marathon spirit, I overcame all difficulties and accomplished my dream," he said.
The marathon, Liu believes, is a race against oneself.
"Our biggest enemies are ourselves. If you cannot defeat yourself, you won't be able to defeat anybody else," he said.
In July 2020, Liu graduated from Guizhou Normal University with a master's degree in physical training, and was hired as a PE teacher by a local vocational high school in Suiyang county.
In the summer of 2021, he was recruited by Wuchuan Senior High School.
"I will share my experience with my students and let them know what marathon spirit means," Liu said.
"No matter what profession they have in the future, as long as they have the support of this spirit, they will proceed as if the limits which hinder their ability do not exist at all."
Xinhua