Sino-ASEAN trade deals, policies set to unlock new potential
Share - WeChat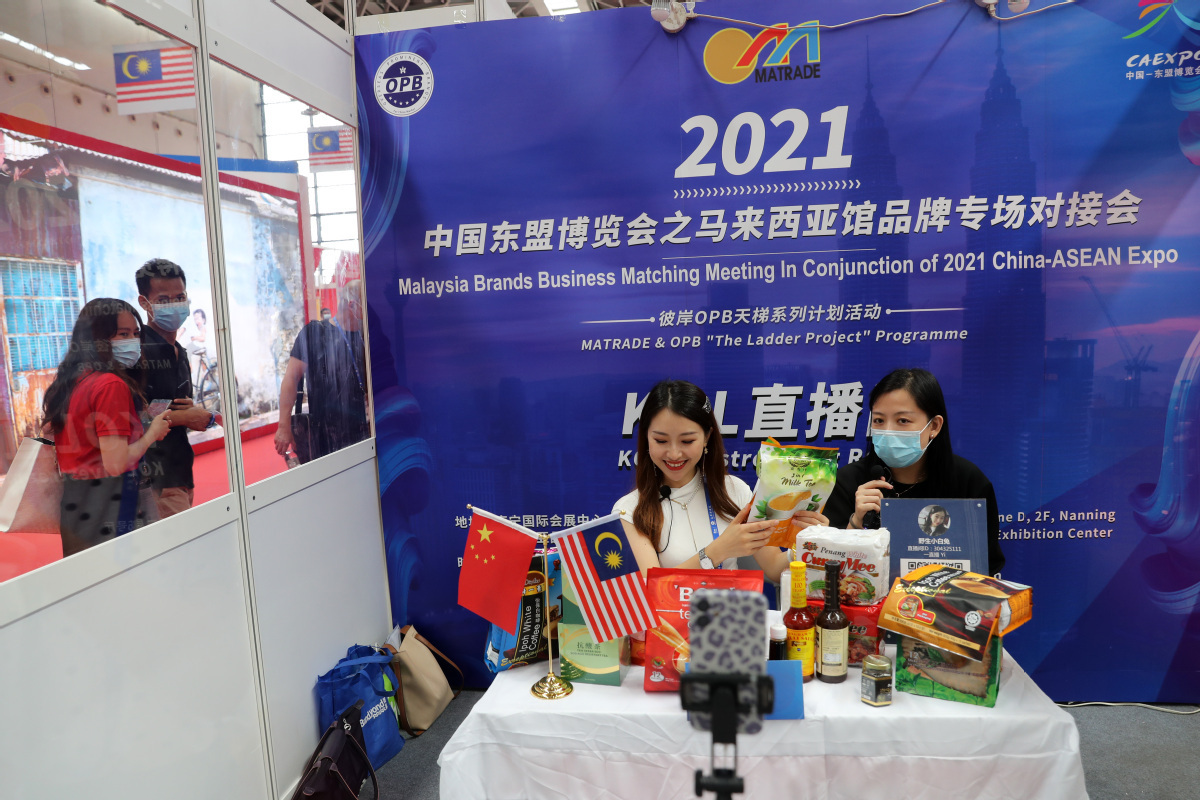 Supportive policies and free trade deals will further unlock the growth potential between China and the Association of Southeast Asian Nations and give impetus to the global economy in the coming years, government officials and business leaders said.
China's General Administration of Customs and the government of the Guangxi Zhuang autonomous region jointly released the China-ASEAN Trade Index last week, a barometer of bilateral trade that provides a reference for government and trading companies.
The index stood at 241.09 points in 2020, up 19 percent from 2019 and a surge of 140 percent from 2010. The figures show bilateral trade, enriched by improved regional connectivity, strong political ties and complementary trade structures, has grown at a steady pace.
Li Kuiwen, director-general of the administration's statistics and analysis department, said the index assists government departments in formulating trade policies and helps foreign companies avoid risks and seize more market opportunities.
China and ASEAN became each other's largest trading partners in 2020. Bilateral trade in the first eight months of the year surged 33.3 percent year-on-year to $553.92 billion, accounting for 14.5 percent of China's total foreign trade during the period, according to customs data.
"Such cooperation is based on institutional arrangements including multilateral and bilateral free trade agreements that reflect the two sides' willingness in free trade and multilateralism," said Zhang Shaogang, vice-chairman of the Beijing-based China Council for the Promotion of International Trade.
Since the implementation of the China-ASEAN Free Trade Agreement in 2010, China's General Administration of Customs has taken the lead in negotiations on rules of origin with ASEAN members, and strengthened communication and collaboration with their counterparts in the bloc.
As of the end of 2020, Chinese companies have benefited from imports of goods under the trade pact to the tune of 3.3 trillion yuan ($511 billion). More than 90 percent of goods flowing between the two sides have zero-tariff status, a total tax reduction of 314.9 billion yuan.
The Regional Comprehensive Economic Partnership has also played a key role in regional economic integration and ensured the operation of the supply chain, said Zhang Jianping, head of the Beijing-based China Center for Regional Economic Cooperation. The RCEP, a comprehensive trade and investment agreement between the 10 ASEAN members and Australia, New Zealand, China, Japan and the Republic of Korea, was reached in November.
It adopts a negative-list approach in more investment sectors and aims to realize zero tariffs for over 90 percent of goods. A negative list refers to special administrative measures for the access of foreign investment in certain industries or areas.
According to the common rule of origin established by the agreement, only 40 percent regional content is required for goods to be considered of RCEP origin, much lower than the threshold for other free trade agreements.
OSell, one of China's major cross-border e-commerce platforms, is aiming to take advantage of the closer regional ties. Supported by sales and service networks and a large number of employees in Indonesia, Vietnam and Malaysia, OSell plans to build more warehouses and service centers to expand into ASEAN markets.
"China's closer trade ties with ASEAN will support the growth of global trade, cross-border e-commerce and related industries, and create a more stable and open investment environment for global companies investing in the region," said Feng Jianfeng, chairman of the Chongqing-based company.
Tu Xinquan, dean of the China Institute for WTO Studies at the University of International Business and Economics, said that "Continuously strengthening China-ASEAN economic and trade relations will further unlock the growth potential of the region to inject new impetus into the staggering world economy while upholding multilateralism and free trade."