Losses to top teams make China sober, says Wu Lei
Share - WeChat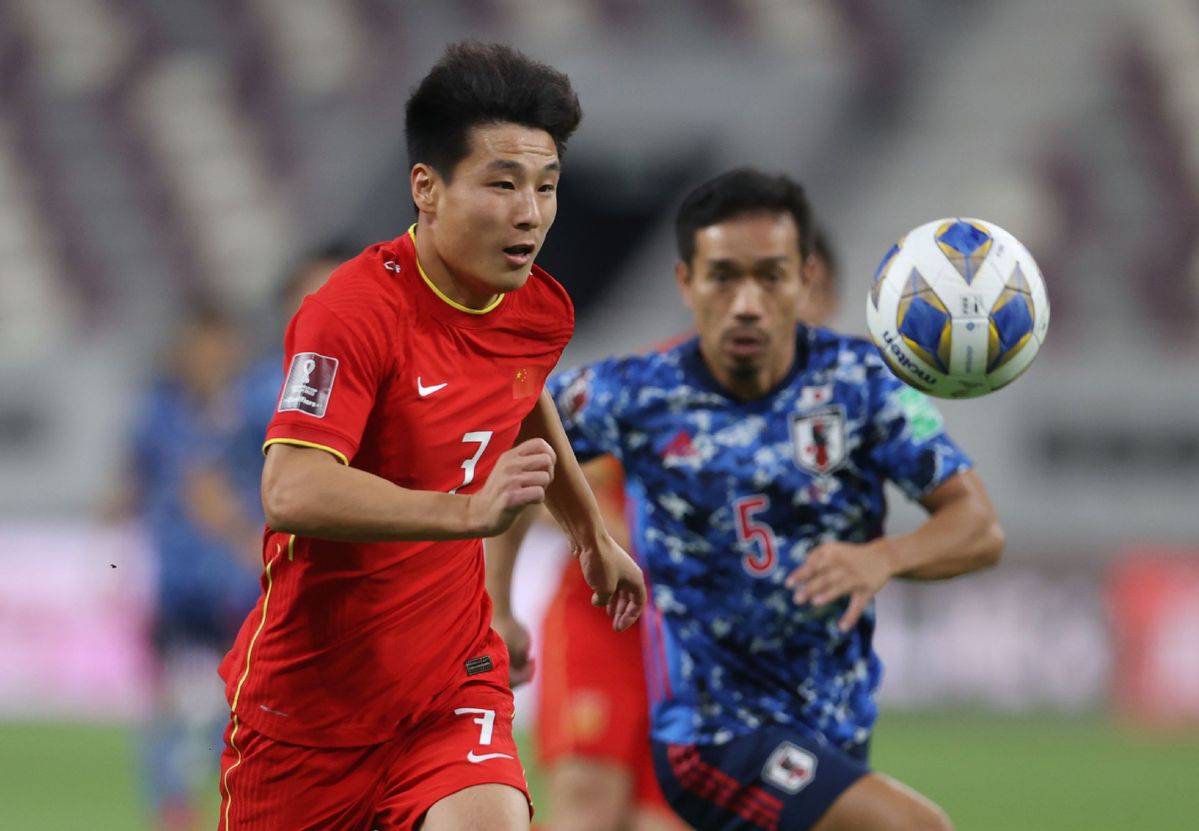 BEIJING - The Chinese team, once brimming with confidence to face top Asian teams before the third stage of Asia FIFA World Cup qualification started, has been brought down to earth after losing to Australia and Japan in their first two games, China ace forward Wu Lei suggested.
The Espanyol striker joined up with the Chinese squad in Doha as an upbeat player but returned to Barcelona a brooding figure.
On the eve of the Australia game last Thursday, he said China was confident on the back of four consecutive wins and could make life hard for any team, however strong they may be, in World Cup qualifiers.
But China's performance was a far cry from what he claimed to be. They failed to manage a single shot on goal in their defeats to Australia and Japan.
The losses left Wu in a reflective mood.
"Unfortunately I did not perform well in those two games, both the results and processes of which made us more aware of the gap between the top Asian teams and us," he said in his diary published on Wednesday.
Wu, the only overseas-based player of the Chinese squad, said he saw the telling contrast between Chinese and Japanese football when he checked in at the Doha airport for his journey back to Barcelona on Wednesday, one day after China lost to Japan.
"Beside me is almost the whole Japanese team of players who are preparing to return to their respective European clubs," he wrote on social media.
"At that sight, I felt a strong gush of mixed feelings inside me," he said.
"The gap between China and Asian top teams is really big, which we have to face up to," he said.
Wu urged Chinese players to follow in his steps to go to play in Europe.
"More than once I called on our players to come to Europe to get a feel of its football atmosphere and surroundings," he said.
China head coach Li Tie insisted his side had chances to beat stronger teams before departing for Doha to start their World Cup qualification campaign.
After his side lost to Australia 3-0 and Japan 1-0, he bemoaned his players were simply outpaced by these two teams, mainly comprised of Europe-based players and played the European-style game.
"My players were obviously struggling to keep up with the pace of the top Asian teams in the past two games. We need to improve on that aspect," he said.
Due to the COVID-19 travel restrictions, China moved its home game against Japan to Doha. Their next home game against Vietnam will be held on October 7 in Sharjah, the United Arab Emirates.