Jan-Aug foreign trade grows by 23.7%
Share - WeChat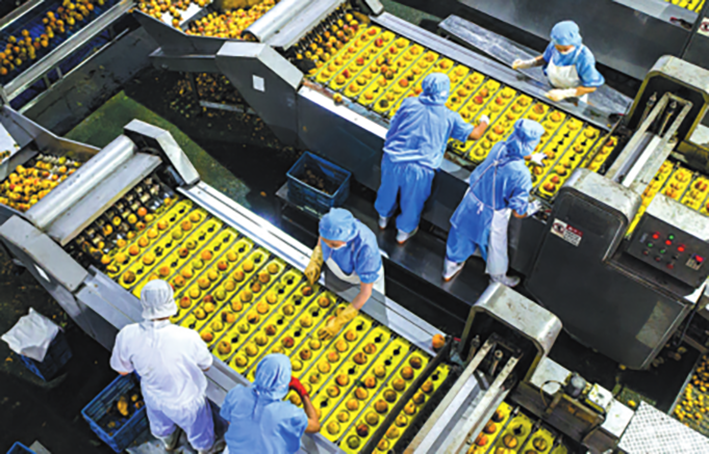 China's foreign trade soared 23.7 percent year-on-year in the first eight months of the year to 24.78 trillion yuan ($3.84 trillion), largely benefiting from the world's growing demand for both high-value-added and labor-intensive products, experts and business leaders said on Tuesday.
The nation's foreign trade will keep its momentum throughout the year, they said, as China expands its imports while overseas demand for Chinese goods, especially high-value-added ones, will remain strong, pushed by factors such as disruption due to the COVID-19 pandemic and consumption stimulus policy measures in some developed countries.
Exports of mechanical and electrical products jumped 23.8 percent year-on-year to 7.98 trillion yuan in the first eight months of this year, accounting for 58.8 percent of the nation's total export value, according to the General Administration of Customs.
Meanwhile, China's exports of automatic data processing equipment and its components surged by 12.7 percent year-on-year, and exports of automobiles grew by 111.1 percent.
"The global economic recovery may not be as fast as many people expect," said Liang Ming, director of the Chinese Academy of International Trade and Economic Cooperation's Institute of International Trade.
"China's exports have been supported so far this year by increasing global demand in high-tech sectors, such as information technology, high-end equipment and new energy," Liang said, adding that the resumption of production in other countries will drive up demand for higher value-added goods where China has comparative advantages, such as intermediate products.
Gao Lingyun, a senior research fellow and director of the international investment division of the Chinese Academy of Social Sciences' Institute of World Economics and Politics, said he expected bright prospects for the nation's foreign trade in the coming months.
He said the number of festivals and celebrations during the period in Western countries, such as Christmas, will shore up demand for China's exports.
Since the Delta variant of the coronavirus has brought new uncertainty to the world's economic recovery, China's export performance will largely depend on whether its complete and comprehensive industrial chains are able to continue to play a vital role in offsetting the pandemic's disruptive impact on global supply chains, said Chen Wenling, chief economist at the Beijing-based China Center for International Economic Exchanges.
The country's exports soared 23.2 percent on a yearly basis to 13.56 trillion yuan during the first eight months of 2021, while its imports jumped 24.4 percent year-on-year to 11.22 trillion yuan. Its trade surplus surged by 17.8 percent from a year ago to 2.34 trillion yuan, according to the General Administration of Customs.
Despite bright prospects, China's exports will face pressure from a slowdown in demand for pandemic-related exports in the coming months, such as protection gear and home appliances, as well as due to uncertainties in China-United States economic and trade relations, said Gao from the CASS. However, economic and trade relations between the two countries are heading in a positive direction, he added.
Lu Chuan, president of Jiangsu province-based Xuzhou Construction Machinery Group, said he expected China's exports to encounter both challenges and opportunities due to the recovering global economy.
As one of China's major construction machinery manufacturers by sales revenue, the company exported 972 units of construction machinery equipment to South America in late July, marking China's biggest single machinery export over the past five years.
"Foreign countries will need a lot of raw materials and manufacturing equipment to reboot manufacturing, leading to increased demand for China's intermediate products," Lu said.
"However, Chinese companies will face intensifying market competition."