CIFTIS ends with 'satisfying' results, participants say
Share - WeChat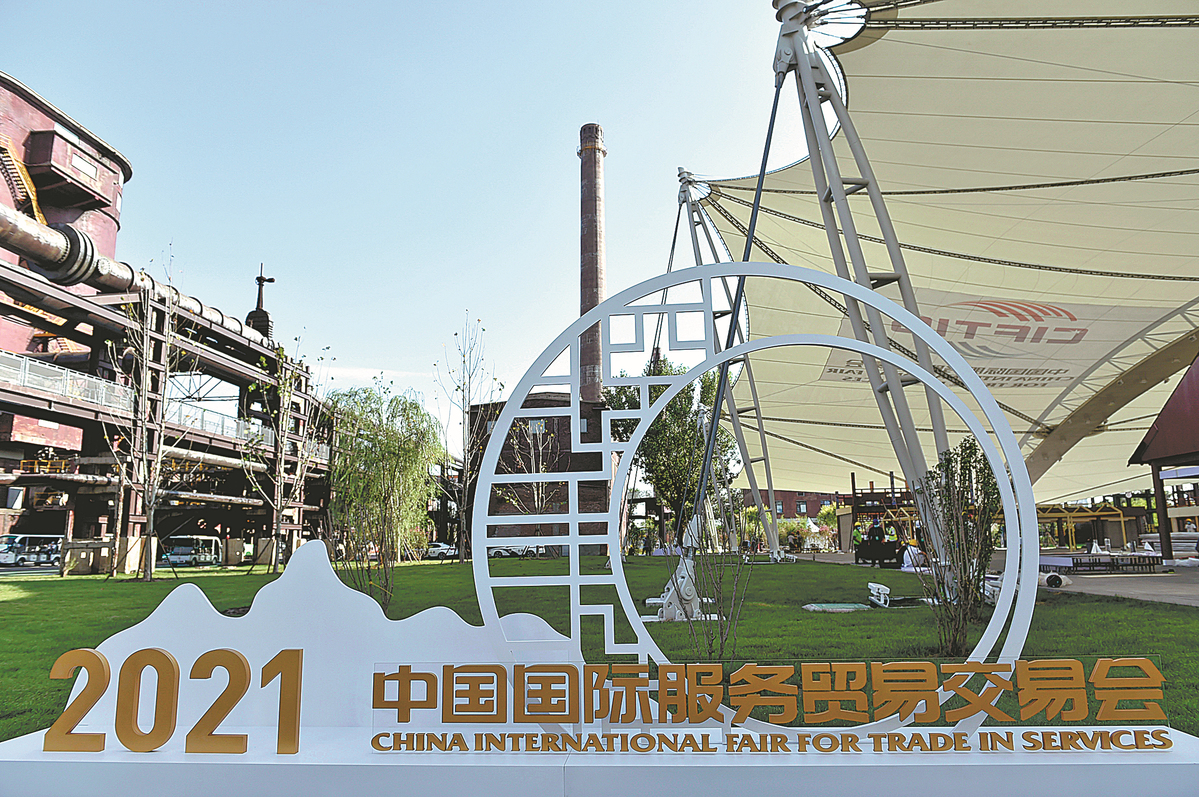 The 2021 China International Fair for Trade in Services concluded on Tuesday, with a series of fruitful results achieved.
Data from the Ministry of Commerce showed that during the six-day event, a total of 1,672 projects were signed, among which 642 were construction projects, 223 investment deals, 200 agreements, and 139 first-launch products.
"This year's CIFTIS demonstrated its characteristics and produced marked effect. The results were satisfying," said Wang Zhihua, a senior official of the Department of Trade in Services and Commercial Services of the Ministry of Commerce.
He noted that the fair released China's active signal of further opening up to the world, consolidated the consensus to promote the recovery and growth of the global economy and trade, demonstrated new achievements, new technologies and new applications in service trade, enhanced its social influence, and accumulated the experience of holding an expo online and offline during the epidemic period.
"There was zero infection among both the exhibitors and visitors during the fair," he added.
According to the organizing committee, over 12,000 enterprises from 153 countries and regions registered online and offline. Among them, 510 Fortune Global 500 companies and industry leaders participated at the fair offline, taking up 21 percent of the total. The ratio was 12 percentage points higher than that of last year.
During the fair, five summit forums and 200 promotional forums were held. The fair brought new orders for Chinese enterprises, and offered an opportunity for foreign firms to enter China.
According to the 2020 China service trade development report issued at a CIFTIS summit forum, the trade volume of China's service trade had ranked second in the world for seven years in a row.
During the 13th Five-Year Plan period (2016-2020), the import and export volume of China's service trade totaled $3.6 trillion, representing the world's second-largest national total, following that of the United States, the report said.
The report also pointed out that China's business partners in service trade had been increasing. During the 13th Five-Year Plan period, China signed 14 bilateral service trade agreements with seven countries, namely Brazil, Japan, Uruguay, Russia, Argentina, Panama and Portugal.
"The CIFTIS is an important window for China's opening-up. It offers an international platform for multinational corporations, such as Bayer, to present themselves and cooperate with other parties. It is also a crucial channel for us to learn more about local medical needs," Zhou Xiaolan, executive vice-president and president of Bayer Pharmaceuticals Region China, said.
Huang Runzhong, chief supervisor of OneConnect Financial Technology Co Ltd, a New York-listed Chinese technology firm that services financial institutions, said, "The CIFTIS is not only a platform for companies to demonstrate their technological abilities, but also a place for enterprises to communicate, cooperate and co-build an ecology."