Urgent action needed as many nations in Africa see COVID surge
Share - WeChat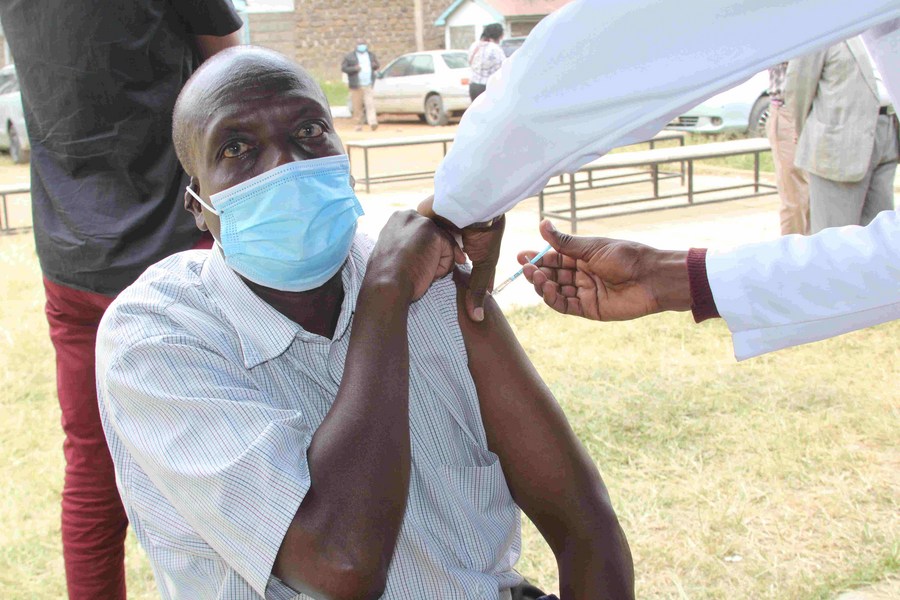 Africa is now in the grip of a health crisis emanating from the different COVID-19 variants being reported by the World Health Organization. More than 16 African countries, including Kenya, Malawi, Namibia, Senegal, South Africa and Tunisia, are recording increases in new cases.
As of Saturday, 40.3 percent of the world's population had received at least one dose of a COVID-19 vaccine, and more than 5.46 billion doses had been administered, according to Our World in Data, a project of the UK-based nonprofit Global Change Data Lab. However, only 1.8 percent of people in low-income countries have received at least one dose, it said.
Of the 520 million doses that COVAX, the international vaccine-sharing initiative, aims to deliver to Africa by the end of this year, fewer than 16 million had arrived by July 7. However, the African Union also plans to deliver at least 16 million of a planned 400 million doses by the end of this month.
According to the Africa Centres for Disease Control and Prevention, the number of confirmed COVID-19 cases in Africa had surpassed 7.76 million as of August 31. Furthermore, 6.9 million people across the continent have recovered from the disease.
However, new cases are reported daily.
In May, the WHO unveiled plans to support countries in vaccinating at least 10 percent of their population by the end of September. It also said more than half of countries worldwide have done so.
However, it said, nearly 70 percent of African nations will not have reached this goal by the end of the month due to Western-led vaccine nationalism.
Currently, about 3.5 million to 4 million doses are administered weekly in Africa, but according to Matshidiso Moeti, the WHO regional director for Africa, the continent will need an extra 225 million doses to be able to vaccinate a tenth of its population by the end of this month.
According to John Nkengasong, director of the Africa Centres for Disease Control, "At this critical moment where widespread vaccination is more urgent than ever, we must do all (we can) to vaccinate at least 60 percent of the African population by 2022."
The biggest impediment to achieving the global mass vaccination goal, containing the spread of the virus and reducing the strain on Africa's weak health care system is the lack of adequate vaccines.
On August 7, the African Vaccine Acquisition Trust announced that 108,000 vaccine doses had arrived in Mauritius as part of the first monthly shipment of Johnson& Johnson vaccines.
The shipment that arrived in Mauritius was part of a total of 6.4 million vaccine doses that were to be shipped to African Union member states by the end of August. Sadly, this is a small number on a continent with a population of close to 1.4 billion.
Another impediment to the recovery process is the lack of equality in the distribution of vaccines. Reports indicate that 68 percent of administered vaccine doses are concentrated in just five countries: Morocco, South Africa, Egypt, Nigeria and Algeria.
Yet another concern is the fact that emerging variants suggest global recovery will remain unreachable if Africa is left behind. In this regard, increasing the speed and scale of vaccine distribution is imperative for worldwide recovery.
In addition, there is a need to build a platform for deeper collaboration that will pave the way to a more robust African response to the pandemic and move the continent toward recovery.
Finally, in order to mitigate most of these challenges, strengthening the capacity for manufacturing COVID-19 vaccines in Africa will go a long way in bolstering the continent's health security.
The author is director of the Centre for Strategy and Political Management at the Kenya-based Africa Policy Institute.