Former PM brands Afghanistan exit 'stupid'
Share - WeChat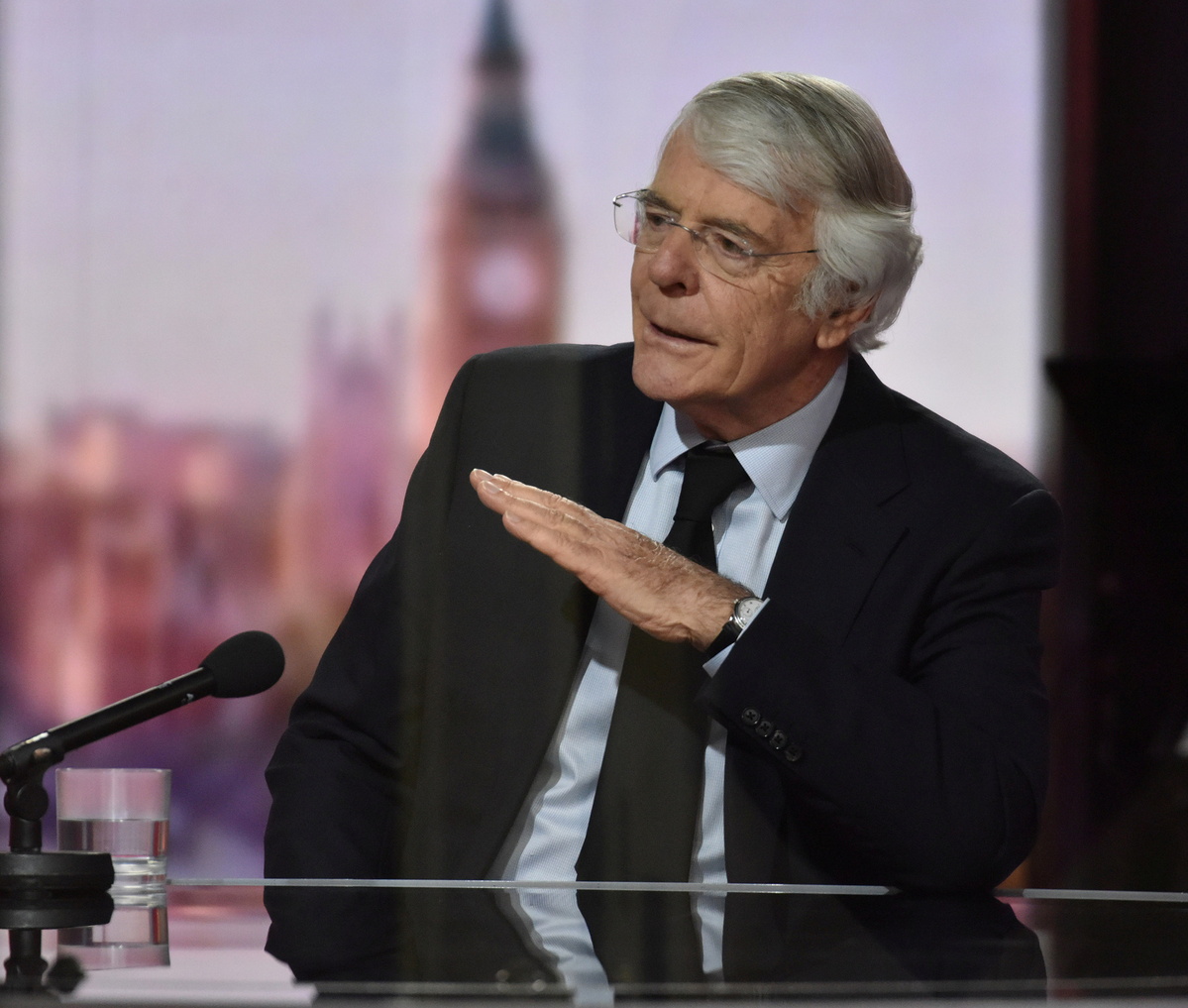 A former United Kingdom prime minister, who remains a grandee of the ruling Conservative Party, has sharply criticized the decision to hastily pull Western troops from Afghanistan.
John Major, who led the UK between 1990 and 1997 and who was a member of Margaret Thatcher's government in the 1980s, said at the FT Weekend Festival on Saturday the decision to leave Afghanistan was "strategically very stupid" and "morally incomprehensible".
The Financial Times newspaper, which organizes the festival, quoted Major, who stood down as a lawmaker in 2001, as saying the withdrawal was further evidence of the United States' increasingly isolationist stance.
"I think we were wrong to leave Afghanistan; we were wrong morally but also wrong practically," the paper quoted him as saying about the US-led withdrawal.
Major said the situation is particularly distressing for people who grew up in Afghanistan during the 20 years Western forces were in the country because they came to expect freedoms, such as education for girls, that will likely be lost.
He said the exit came about "abruptly, and in my view unnecessarily," and will be seen as a "stain on the reputation of the West" for a lifetime.
Major also slammed Boris Johnson's government for its "shameful" failure to rescue all locally hired workers who supported the UK in Afghanistan.
The Independent newspaper noted the UK's foreign secretary, Dominic Raab, has just returned from an emergency diplomatic tour to Qatar and Pakistan, where he was believed to have been trying to secure the safe passage of those people deemed "left behind".
Major's comments follow those of another former UK prime minister, Tony Blair, who said earlier the West was wrong to pull its troops out without first ensuring Afghanistan's stability.
Blair, a Labour Party politician, was Britain's leader in 2001 when the US-led invasion began with the goal of toppling the Taliban government and ending its support of international terrorism.
Blair said the sudden withdrawal was "imbecilic" and would have had "every Jihadist group round the world celebrating".
The Guardian newspaper noted on Sunday that senior Conservative Party lawmaker Tobias Ellwood has also joined the chorus of criticism.
Writing in the Observer newspaper Ellwood, who chairs the House of Commons select committee on defense, noted an "unseemly and unprofessional" row has now broken out between the UK's Foreign Office and its Ministry of Defense about where the fault lies for the chaotic end of the UK's presence in Afghanistan.
Ellwood said the disarray has exposed the weakness of the UK as a global player. "We've lost the passion and the art of leadership – and have caused further reputational damage in the unattractive blame game over Afghanistan that has played out so publicly," he wrote. "This unseemly, unprofessional squabbling must stop."