Boll proud to paddle on against China's finest
Share - WeChat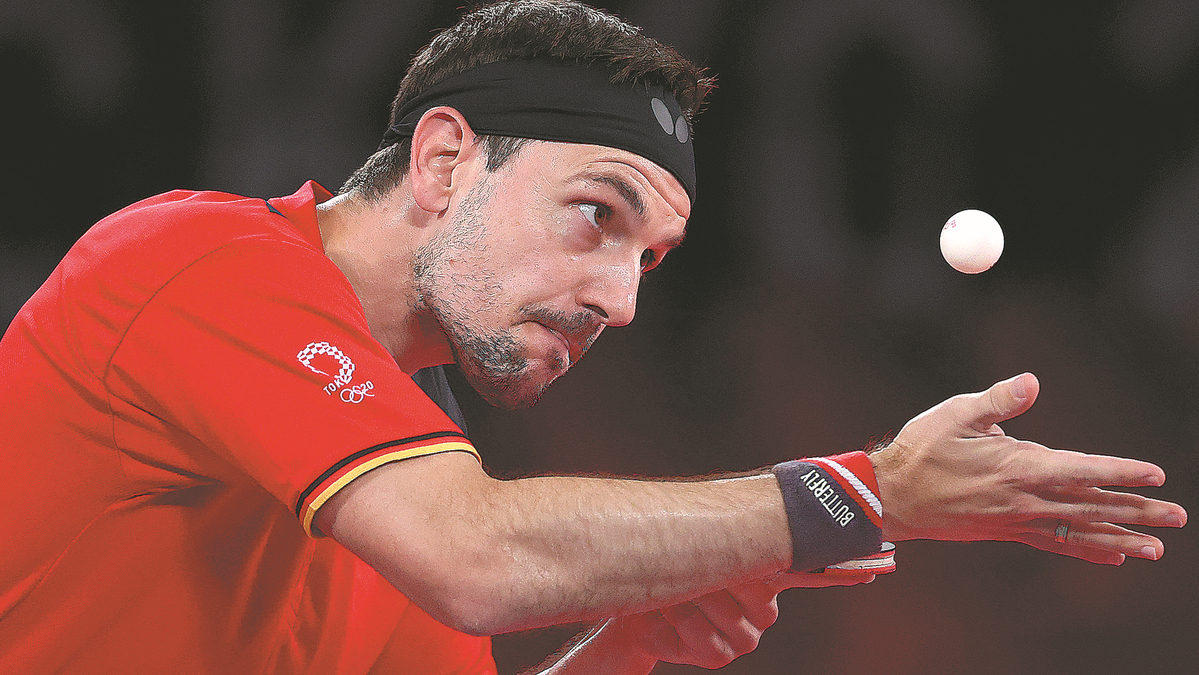 Evergreen ace lauds illustrious rivals after latest Olympic tussle, refuses to rule out seventh Games in Paris
BERLIN - Timo Boll says he is proud to have fought against generations of Chinese table tennis masters, and has not ruled out renewing the epic rivalry at the 2024 Paris Olympics.
In a recent interview with Xinhua, the 40-year-old paddler recalled his experiences of taking on world champions Kong Linghui, Wang Liqin, Zhang Jike and Ma Long, as well as fast-emerging youngsters like Wang Chuqin.
"Ma Lin was a tough opponent. He played really smart and his style was very unusual for Europeans. He always found a good strategy against me. I only had two or three wins against him," said the German.
Boll reckons Fan Zhendong, who won singles silver in Tokyo behind Ma Long, is the most difficult player to beat.
"He plays a bit the same style like me, but a little better. He's more powerful and physical," said Boll.
Having faced so many top Chinese players through the decades, Boll says no single strategy could be used to outmaneuver them, and his only hope of triumphing was to mix up his game.
"They have perfect technique and I have to surprise them with every single shot to get them out of balance, to make them a little bit insecure or unconfident."
With a sizable legion of fans in China, Boll is studying Chinese language and culture at the Confucius Institute in Dusseldorf.
Boll, the winner of eight European championships singles titles, believes China's dominance on the table is due to the country's training system.
"Table tennis is a technical sport and you need to start early to have good technique from the beginning. China has a good talent-scouting system and top coaches for young players. They can practice a lot when they are young," he said.
"When they grow to become top players, they practice together. It really helps a lot. Young players especially profit from that."
Boll says European players start their professional training a little later in their lives and do not train as much as the Chinese. This difference, he contends, could be a reason why European players tend to peak later than their Chinese rivals and why they have longer careers.
"If you practice a lot, the body and mind might be a little tired or even damaged. The Chinese players might meet physical or mental problems earlier, which may not support them to keep competing against the young ones," he said.
"I see table tennis as my hobby and passion. I still love the sport the same way as when I was young."