Brussels bumps US off its list of safe countries
Share - WeChat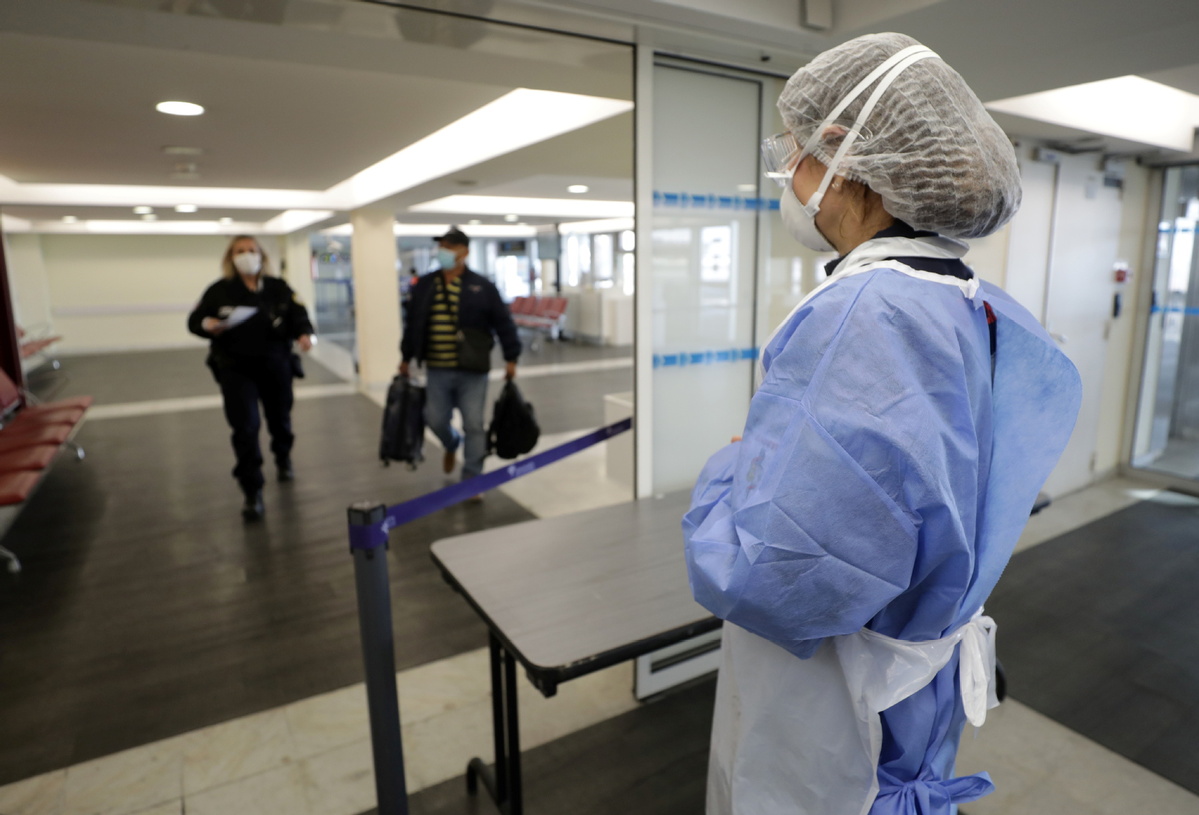 Move comes as the nation sees deaths and hospitalizations surge due to Delta
Arrivals from the United States will get a chilly reception in the European Union after the bloc bumped the nation from its safe travel list because of a spike in COVID-19 deaths.
The 27-member organization made the move on Monday, meaning arrivals from the US will have to prove their visit is essential, undergo COVID-19 testing, and submit to quarantines that will vary from nation to nation, the Reuters news agency reported.
The BBC said the action came as the Delta variant in the US has led to the average number of daily hospital admissions passing 100,000 for the first time since the winter.
There are now in excess of 450 COVID-19 cases per million people in the US, which is a sharp rise from the 40 per million recorded in June. And the nation's daily COVID-19 death toll is running at more than 1,000.
In addition to closing its door to travelers from the US, the EU also removed Israel, Kosovo, Lebanon, Montenegro, and North Macedonia from its safe travel list.
The bloc now has only 17 countries on the list, including Canada, Japan, and New Zealand.
The EU added the US to its safe travel list in June, despite Washington continuing to have a ban in place on travelers arriving there from the bloc; a ban that was introduced in March 2020.
European Commission President Ursula von der Leyen said recently that the fact that the US was persisting with its ban on EU arrivals despite the EU relaxing its ban was a situation that could not "drag on for weeks", suggesting that the latest travel ban may have only been partly about rising COVID-19 rates.
The World Health Organization, meanwhile, has warned Europe it expects to see around a quarter of a million COVID-19 deaths there in the coming weeks.
The Guardian newspaper quoted Hans Kluge, the organization's Europe director, as saying the fatalities will follow if vaccination rates continue to fall.
"Last week, there was an 11 percent increase in the number of deaths in the region," he said. "One reliable projection is expecting 236,000 deaths in Europe by Dec 1."
Kluge added that it will also be vital for vulnerable people who have had both of their COVID-19 vaccinations to be offered booster jabs in the coming weeks.
The WHO had previously said booster jabs should not be offered while people in poor nations were still waiting for a first jab.
"A third dose of vaccine is not a luxury booster (that is) taken away from someone who is still waiting for a first jab," Reuters quoted Kluge as now saying. "It's basically a way to keep the most vulnerable safe."