Bombings claim at least 13 lives amid US pullout mess
Share - WeChat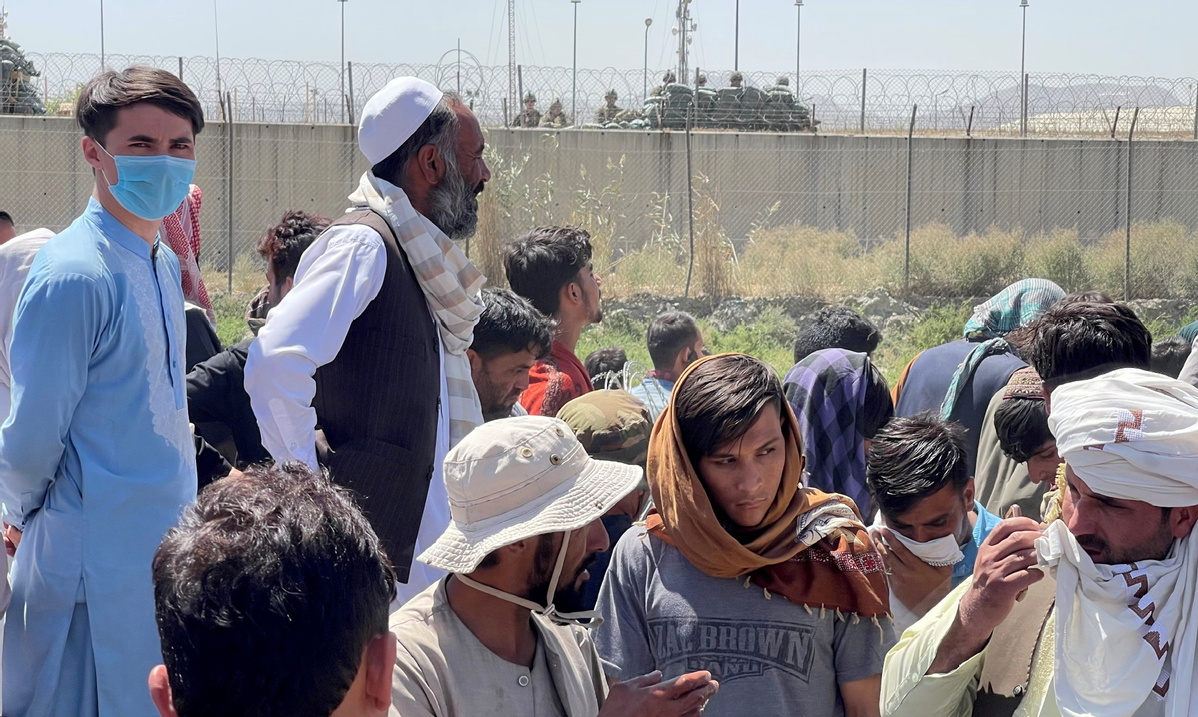 There are "mixed" consequences of the US failure in Afghanistan, he said. It shows that the US was "obstinate", keeping going even when it makes no sense, and that American reliability is in doubt, with people thinking the US can't be depended upon, even though it stayed in Afghanistan for 20 years.
"Another result is that other countries will increase their efforts at self-defense. That is, because they want to hedge. They want to protect themselves against an American failure to come to their rescue," he said.
There are usually three criteria for recognition of a government: if it is in effective control of its territory, if it has agreed to keep its international obligations, and if it isn't causing a huge problem for its neighbors, according to Freeman.
"The United States adds another one, which is do we like them or not?" he said. "We should recognize the reality. They have won the civil war, despite our help for their opponents, we have to live with that."
As to "the most effective way to influence the Taliban", Freeman said it is engagement with them, not disengagement, ostracism, isolation or cutting them off from funding.