Agreement will drive tourism in China and France
Share - WeChat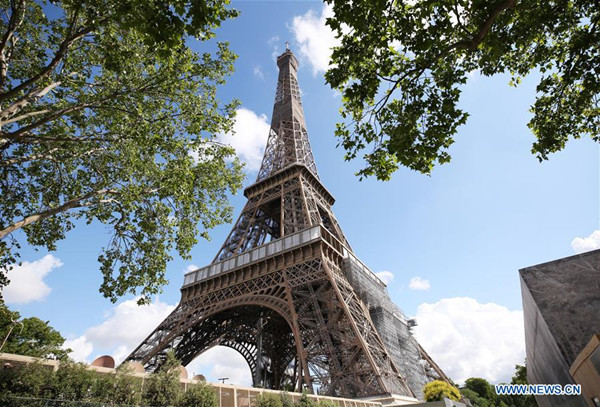 A new agreement between China and France allowing for mutual recognition of driving licenses is good news for reviving tourism between the two countries, says a travel agent based in Paris.
"Due to the COVID-19 pandemic, tourism between China and France has stagnated for a year and a half. This driving licenses agreement has rekindled the enthusiasm of Chinese tourists, who are very interested in France," says Fang Ting, general manager of New Tour France, an agency that specializes in receiving Chinese travelers in France and other European countries.
"At the closing ceremony of the Olympic Games in Tokyo, the Rooftop Race video (featuring athletes from several disciplines in and around the French capital to announce Paris as the next host city of the Olympic Games in 2024) won over many people. Now with the driving licenses agreement, many of my clients and friends are inquiring about traveling in France by car in the future," Fang adds.
France ranks the top destination for Chinese tourists in Europe. Before the pandemic, over 2 million Chinese tourists visited France annually, representing 2.5 percent of the total number of foreign tourists to the country.
Spending by Chinese tourists contributed to more than 7.5 percent of the revenue from tourism in France, according to statistics published by the French tourism sector.
Under the driving licenses agreement, which came into effect on Aug 17, China and France will allow holders of valid driving licenses issued by either country to drive directly, or obtain driving permits, without an additional test.
Driving licenses from the other country will be recognized by the destination country for those who stay for less than a year, while those staying for more than a year can exchange their original licenses for local ones without separate tests.
Reciprocal treatment will be applied to students in both countries. After Belgium, France is the second country in Western Europe to mutually recognize driving licenses with China.