Lenovo doubling R&D investments for edge in digitalization
Share - WeChat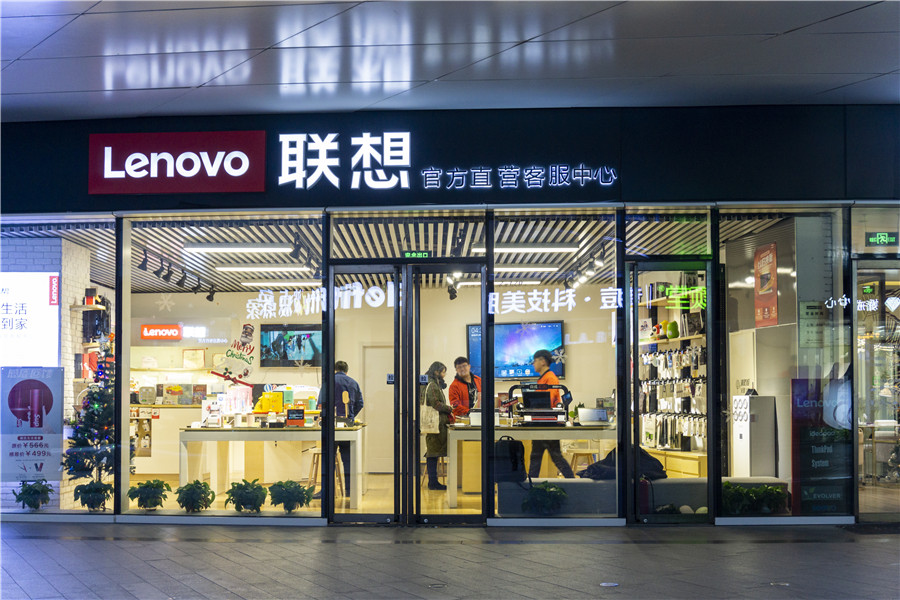 Lenovo Group Ltd will further invest in innovation and aims to double its research and development investments over the next three years, as the Chinese tech heavyweight works to tap into opportunities from accelerated digitalization and intelligent transformation.
The plan came after the Beijing-based company reported sterling fiscal first quarter results, with its pre-tax income almost doubling to $650 million in the quarter ending on June 30.
Yang Yuanqing, chairman and CEO of Lenovo, said: "The accelerated digital and intelligent transformation has created significant market opportunities globally. Lenovo is successfully seizing these as we transform from a device company to a services and solutions provider."
"Going forward, we will continue to increase R&D investment, aiming to double it over the next three years. We will further improve our operational excellence and we remain committed to green innovation and corporate citizenship to achieve long-term sustainable profitability increases," Yang said.
In the quarter ending June 30, Lenovo's revenue hit $16.9 billion, up 27 percent year-on-year. Its net income margin reached 2.8 percent, the highest in many years.
Looking ahead, Lenovo said it sees continued opportunities for sustainable growth and profitability improvements across its business, in areas such as vertical solutions, infrastructure solutions, premium personal computers and adjacent non-PC devices such as tablets, smartphones, embedded computing, and other smart devices.
Eager to capitalize on its service-led transformation growth opportunities, Lenovo brought together service and solution teams and capabilities from across the company to form a dedicated organization-the Solutions & Services Group-which got to work on April 1. For the quarter, the Solutions & Services Group delivered record revenue of $1.8 billion, Lenovo said.
The IT industry is transforming with customers needing more sophisticated IT services, creating huge opportunities for solution services and managed services, including the subscription-based as-a-service model, said Xiang Ligang, director-general of the Information Consumption Alliance.
As the world's largest PC maker, Lenovo posted record operating profit of $1.1 billion in its intelligent devices group in the quarter ending in June.
Lenovo said the COVID-19 pandemic has changed how people live and work, with PCs returning to the center of digital lives. The PC refreshment cycle has shortened, the penetration rate has increased and total PC demand until 2025 will at least remain at current levels, with commercial demand rebounding quickly.
Worldwide shipments of traditional PCs, inclusive of desktops, notebooks, and workstations, reached 83.6 million units in the second quarter of this year, up 13.2 percent year-on-year, said preliminary data from market research company International Data Corp.
From April to June, Lenovo extended its lead over rivals such as HP Inc in the PC market, with its global shipments of PCs exceeding 20 million units, up 14.9 percent year-on-year, IDC said, adding the PC market's hot streak continued to drive heavy investments from the supply side.
But challenges exist. Neha Mahajan, senior research analyst with IDC's devices and displays group, said in a research note the PC market faces mixed signals as far as demand is concerned.
"With businesses opening back up, demand potential in the commercial segment appears promising. However, there are also early indicators of consumer demand slowing down as people shift spending priorities after nearly a year of aggressive PC buying," Mahajan said.
To better prepare for the future, Lenovo is also eyeing the internet of things market for growth. The company said the IoT market is expected to surge at a compound annual growth rate of 11 percent through 2025. As opportunities in non-PC businesses grow rapidly, Lenovo said it will leverage its broad customer base to cross sell non-PC products to drive sustainable profit growth.