Lenovo bullish on FY view after record quarter
Share - WeChat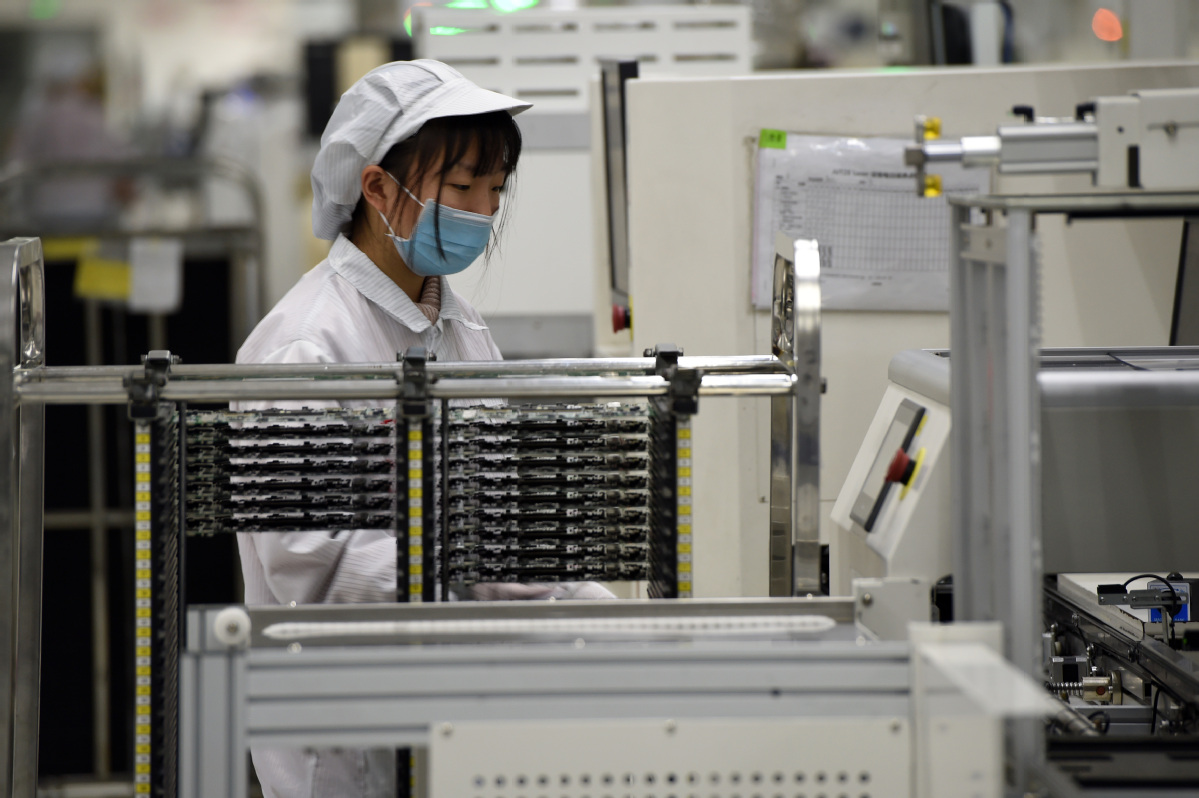 Chinese tech giant Lenovo Group Ltd said on Thursday that it remains positive about its performance for the rest of the year and is well-positioned to capitalize on the market trends of information consumption upgrade, infrastructure upgrade and application upgrade.
The company said its optimism was boosted after it recorded the fastest-growing earnings in almost a decade during the fiscal fourth quarter that ended in March.
Yang Yuanqing, chairman and CEO of Lenovo, said the company's revenue from January to March grew 48 percent on a yearly basis to $15.6 billion on the back of growth across all of its businesses. Lenovo also reported the highest profit growth rate in two years, with pretax income of $380 million and net income of $260 million, up 392 percent and 512 percent, respectively.
"Last quarter, we delivered our fastest-growing quarter in almost a decade and closed the fiscal year with a new milestone of passing $60 billion in revenue and a significant growth in profit," Yang said.
"These historic highs were achieved by leveraging the core competencies of a clear strategy, innovative products, operational excellence, and global-local model to meet the new needs," the senior executive said.
According to the company, though challenges will continue, in varying degrees into the rest of the year with the permanent market changes accelerating over the past year, Lenovo 's proven track record for execution, its global-local operating model, and new organizational structure align with these trends and further strengthen the company's ability to drive long-term, sustainable growth.
Ryan Reith, program vice-president for mobile devices at market research firm International Data Corp, said despite the COVID-19 pandemic, demand is pushing the personal computer market forward and all signs indicate this surge still has a long way to go.
Mikako Kitagawa, research director at Gartner Inc, said before 2020, consumers had been shifting to a phone-first focus, but the pandemic has reversed this trend. Personal computers have resurfaced as an essential device as consumers, including younger children, are relying on them for work, school, socializing and entertainment, as they generally remain confined to their homes.
The growing popularity of remote working and online learning has spurred sales of Lenovo personal computers and other consumer electronics products, experts said.
Liu Jun, president of Lenovo's China branch, said compared with some rivals which outsource manufacturing to third-party companies, Lenovo makes about half of its products in its own plants, which can help the company better leverage its supply chain advantages and deal with the shortage of chips dogging many industries.
The market changes over the past year are fueling three major trends that Lenovo is capitalizing on, the company said. First, the consumption upgrade, with customers spending more time on their devices, buying more, and upgrading more often. Second, the infrastructure upgrade, with customers moving from buying data center products to buying total infrastructure solutions. And finally, the application upgrade, with digitalization greatly accelerated and intelligent transformation, enabled by artificial intelligence, becoming a reality.