Sailing, windsurfing chart courses to success
Share - WeChat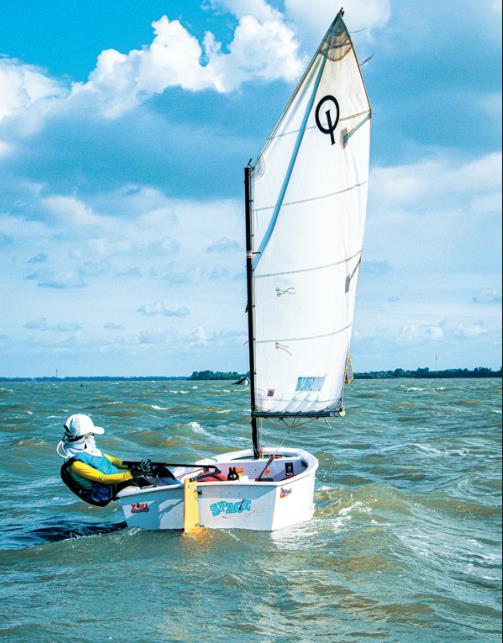 Olympic triumph affirms nation's world-class ambitions
When Chinese Olympic sailor Lu Yunxiu crossed the finish line at the Tokyo Olympics last month, 9-year-old Jerry Shi sprang to his feet to cheer.
His classmate and neighbor, seated alongside him on a sofa in Shanghai, did not fully understand why Lu's third-place finish in the women's windsurfing RS: X medal competition on July 31 won her the gold medal instead of the bronze.
Jerry, who is currently training in the Optimist Class-the entry-level category in sailing, where children learn to develop basic sailing skills-was quick to explain the rules of the sport to his friend.
Despite finishing third in the medal race, for which she received six points, 24-year-old Lu emerged as winner of the 13 races in the competition with 36 net points.
There are only a relatively small number of people with a passion for sailing in China, and Jerry is one of them.
The sport is still regarded as a niche market activity, and according to estimates by the Chinese Yachting Association, or CYA, despite the nation having a population of some 1.4 billion, only about 150,000 people will be taking part in sailing by the end of this year.
However, Lu's gold medal win at the Tokyo Olympics might just fan the flames of passion for the sport.
Lu told Xinhua News Agency after her victory, "I believe this medal is also just the start for windsurfing in China... and it will inspire more people to take up the sport."
Like fencing, golf and equestrian events-sports traditionally dominated by Western athletes-sailing has developed rapidly in China in the past two decades.