Phonemakers ramp up efforts in foldables for bigger market
Share - WeChat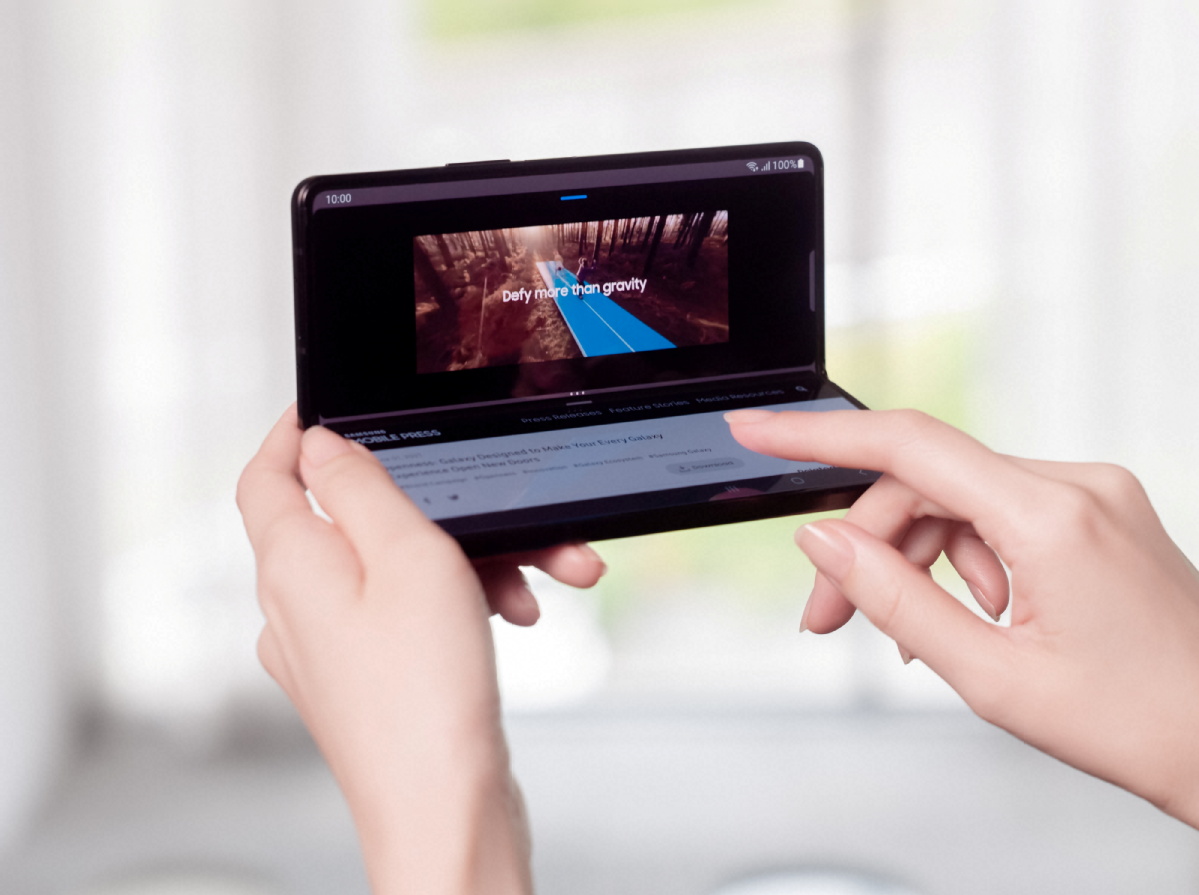 Sales expected to surge as new phones feature better designs and competitive pricing
The foldable smartphone market is expected to witness rapid growth in the next few years, fueled by improved design and appearance, lower pricing and stronger functionality, said industry analysts.
Smartphone makers are ramping up efforts to expand their presence in the burgeoning sector in a bid to revive a market mired in an innovation lull and a sales slump amid the global pandemic.
Samsung Electronics Co Ltd unveiled two new foldable smartphones, the Galaxy Z Fold3 5G and Galaxy Z Flip3 5G, with lower prices than last year's models at its Galaxy Unpacked 2021 event held online on Wednesday.
The 5G-enabled Galaxy Z Fold3 serves as a tablet when fully opened and becomes a phone when closed. Priced from $999.99, the Galaxy Z Flip3 5G could fold into the size of a wallet and fit in people's pockets or bags. The South Korean technology giant aims to get a bigger slice in the world's largest mobile phone market, and expand foldable demand beyond niche devices.
A new report from market research company Counterpoint Research said the shipment of foldable smartphones will be at around 9 million units in 2021, a three-fold growth over 2020, with Samsung taking the major market share of over 88 percent.
The consultancy expected a tenfold growth in foldable smartphone shipments in 2023. Although the market for foldables is still niche, shipments of Samsung foldable smartphones are expected to grow significantly in 2021, driven by improved designs and hardware, and competitive pricing, the report said.
It also pointed out that if Apple Inc is on track to release its new foldable smartphone by 2023, it will not only be an inflection point in taking foldables mainstream, but also improve the component yield and scale for the entire supply chain.
"With a significant price drop, improved design and appearance, Samsung is likely to target younger customers with the new foldable Flip smartphone," said Jene Park, a senior analyst who leads foldables research at Counterpoint.
The premium smartphone market in China will be particularly interesting for Samsung. "Samsung can secure Huawei's vacant spot, and its success can contribute towards total shipment and sales volumes for its new foldables," Park added.
Foldables will be the fastest-growing segment in the premium smartphone market in the next decade, said a report released by market research firm Strategy Analytics, estimating the global foldable smartphone shipments will grow to 100 million units by 2025.
In February, Huawei Technologies Co unveiled its new foldable smartphone, Mate X2, which features an inward-folding display. Royole Corp, a Shenzhen-based startup developing flexible screens, launched its second-generation bendable phone last year. Other domestic players such as Oppo and Vivo are also expected to launch foldable smartphones this year.
Wu Shuyuan, a senior analyst at Beijing-based market research firm Sigmaintell, said sales of foldable devices might be hampered by supply chain disruptions, high costs and sub-optimal hinges of the mechanical design that allows the flexible panel to fold and unfold, restricting them to a niche market position.
"The sales are set to witness explosive growth if the price falls below 8,000 yuan ($1,235.2), which mainly depends on the maturity of the entire supply chain," Wu added.
Consumers need to spend more to buy foldable smartphones that have the same technical configurations compared with other handsets, said Jia Mo, an analyst at Canalys, a market research company. "That is because foldables have low display yields and higher design costs as of now."
The R&D and mass production of foldable phones depend heavily on panel manufacturers. Zhang Yu, vice-president of BOE Technology Group, a Beijing-based display panel maker, said major domestic screen panel companies have scaled up their production capacities of flexible organic light-emitting diode, or OLED panels.
"The penetration rate of OLED in the mobile market is expected to reach 50 percent by 2024, " said Li Yaqin, president of Sigmaintell, adding about 60 to 70 percent of sales revenue will be contributed by OLED at that time.