At No 2, Xiaomi trains sights on peak of global smartphone market
Share - WeChat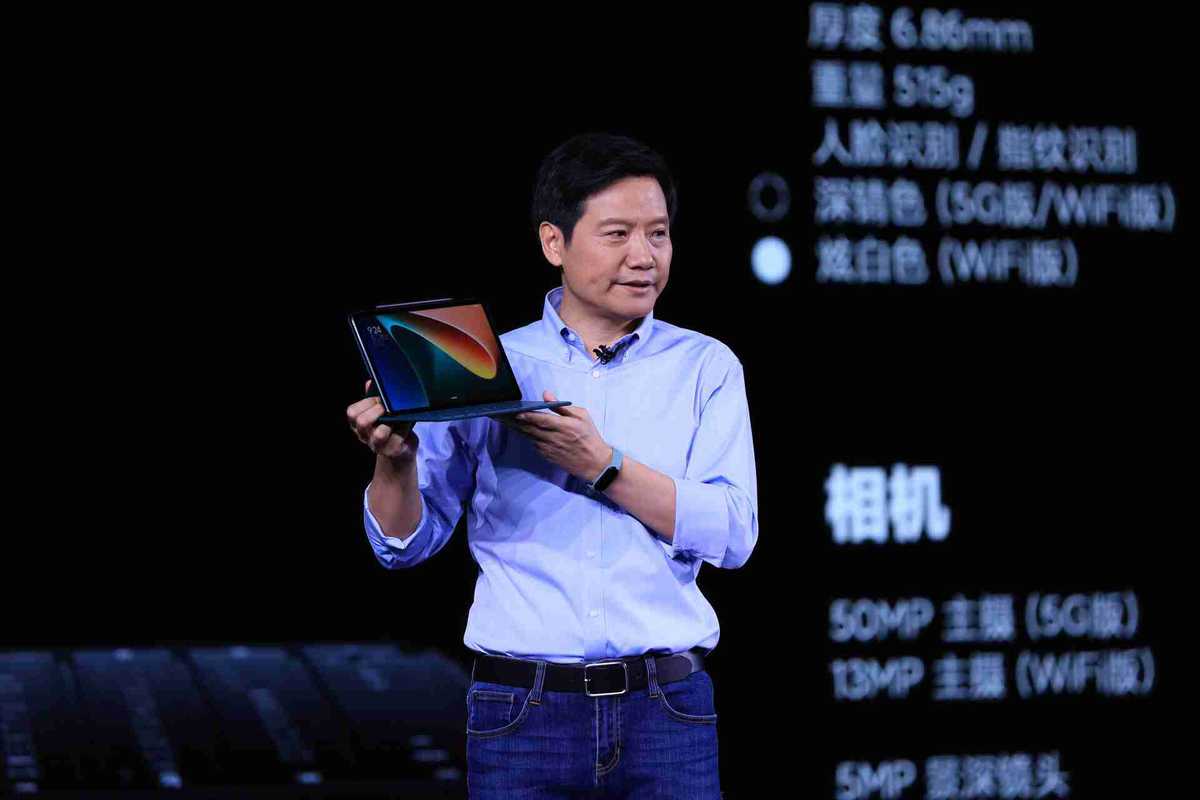 Chinese tech giant Xiaomi Corp aims to outcompete South Korea's Samsung to emerge as the world's largest smartphone brand by shipments in three years.
Xiaomi made its ambition clear after earning its new tag of the world's No 2 smartphone maker in the second quarter of 2021.
Data from Canalys, a market research provider, showed that Xiaomi is now ahead of Apple in the global smartphone market. This is the first time that Xiaomi finds itself behind only Samsung.
Analysts said Xiaomi has posted substantial growth in overseas markets after Huawei Technologies Co's smartphone business was crippled by US government restrictions.
This could encourage Xiaomi to prepare for fierce competition and challenges ahead. The company will likely focus on building a firm presence in the high-end smartphone market as it chases its dream of securing the crown of the global smartphone industry, they said.
Lei Jun, CEO and founder of Xiaomi, attributed the company's lead over Apple in shipments to consumers' love and support.
Xiaomi will step up efforts to safeguard the No 2 position even as it makes a bold bid for the No 1 position over the next three years, he said.
At a launch event on Tuesday night, Xiaomi lifted the curtain on its latest flagship handset Mi MIX 4 in China, featuring a string of cutting-edge technologies such as an under-display camera. Priced from 4,999 yuan ($771) in China, the Mi MIX4 series is the company's latest push to expand its presence in the premium segment.
Xiang Ligang, director-general of the Information Consumption Alliance, said Xiaomi is growing rapidly in overseas markets as it intensifies investments; and it will likely benefit a bit from Huawei's decline in western Europe and other regions.
Nabila Popal, research director with mobile and consumer device trackers at International Data Corp, a market research provider, said Xiaomi's smartphone shipments hit a record volume of 53.1 million units in the second quarter of this year, up nearly 87 percent year-on-year.
"As Chinese brands increase their focus in regions like Europe, Latin America, the Middle East and Africa, the competition will only get more intense for the likes of Samsung and other players in those markets," Popal said.
Analysts said though Apple moved to the third spot in terms of smartphone shipments in the second quarter, the company has seen incredible growth in China, especially in the premium segment.
Huawei used to have a significant share in the high-end smartphone segment in China, and with its massive decline, Apple remained the best option for consumers in this segment, Popal said.
In the first quarter, Apple had a 72 percent share of the above-$800 segment in China, with Huawei's share falling to just 24 percent. This is a clear sign that other brands, including Xiaomi, have not breached this price segment, IDC said.
On Tuesday night, Xiaomi also disclosed a new quadrupedal robot called CyberDog, a machine that marks the company's entry into the four-legged robot space.
According to Xiaomi, the new robot can conduct a range of high-speed movements up to 3.2 meters per second and complicated actions such as backflips. The robot can also respond to voice commands, including recognizing wake-up words and instructions, and can be controlled using a connected smartphone app.