Bayern's China operation searching for Yao factor
Share - WeChat German giant says network of scouts, academies can unearth next superstar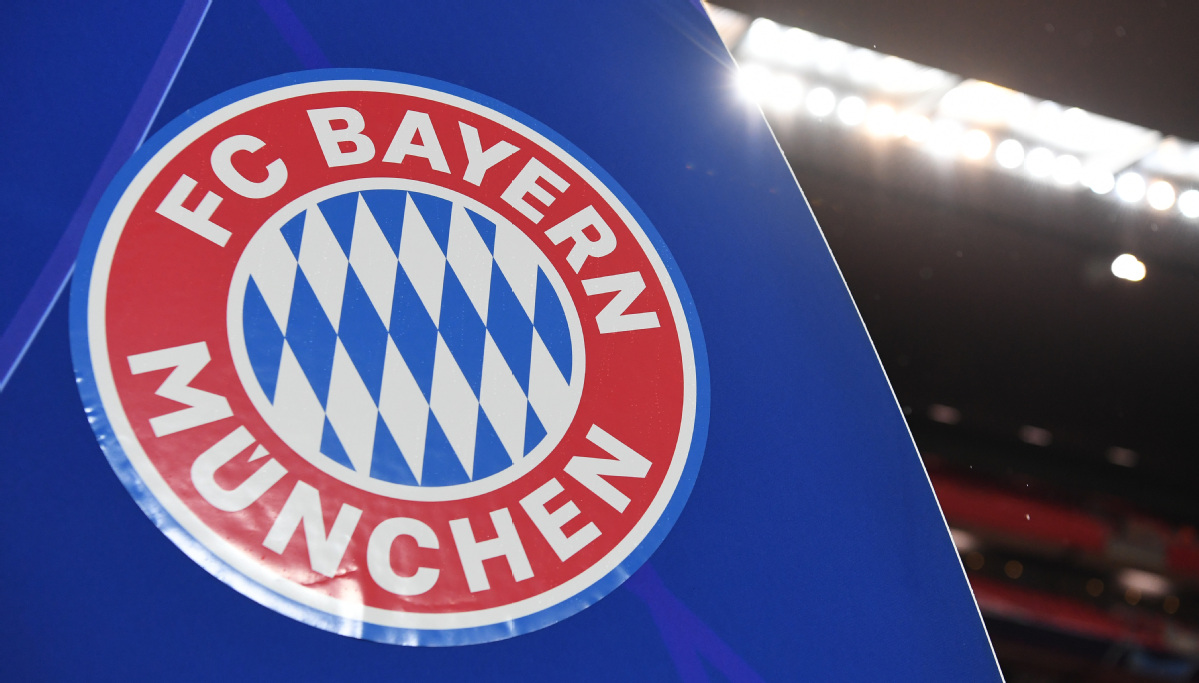 Bayern Munich says it is always on the lookout for the "Yao Ming of football" as the German giant continues to strengthen its Chinese ties.
The six-time European champion has beefed up its operations in China in recent years with the opening of its Shanghai office, increasing fan activities nationwide, and new soccer academies in Qingdao, Shandong province and Shenzhen, Guangdong province.
The club estimates it has around 6 million fans in the world's most populous nation, not to mention a total of 117 million followers on Chinese social media. Rouven Kasper, Bayern's Asia president, is well aware just how massively those numbers would swell should a Chinese player ever graduate to the club's first team.
"If we would find-let's call him the Yao Ming of football-playing for Bayern Munich, it would be big," Kasper told China Daily in a video interview from Qingdao, where he was attending a fan event.
"This is why we are very intensively working on this. Here, I think we are the only club having a dedicated department, just looking at scouting cooperation, trying to develop and support this in an authentic, not commercial, football way.
"For the development of Chinese football, we work with our academies, with the Ministry of Education, and also with one club, Wuhan Three Towns FC. And with them, we are developing a quality base of young talents."
Wu Lei is currently the only Chinese player plying his trade in a major European league, with Espanyol in La Liga. Kasper said Bayern's scouting efforts are beginning to yield encouraging results for Chinese fans eager to cheer on one of their own in the Bundesliga.
"There is already one Chinese player living in Munich at our campus, in our youth academy. Since this January, he has been there," Kasper said.
"His name is Liu Shaoziyang. He's from Wuhan. He's an under-18 goalkeeper and plays for Wuhan Three Towns and we have cooperation with them, an exchange program.
"Together with them, we are doing a lot of scouting, and we started with Liu as the first talent. We have already a few others in the pipeline. We want to bring them over for some trials. The best ones we want to try to educate, as we do with Liu, permanently in Munich."
Cynics sometimes view the arrival of Chinese players at European clubs as merely a marketing ploy. However, Kasper insists Bayern's recruitment in China is focused purely on the players' development. And that, he contends, has a positive knock-on effect for the Chinese game.
"Whether he (Liu) comes back to China, goes to another club or hopefully stays with us. Let's see. It doesn't matter. When he comes back, he's significantly stronger than when he arrived in Germany," said Kasper.
"But we're not talking about it. We aim more at doing. This is a little bit the German style. For us, this is not a media and marketing topic. We really want to develop football, and that's a big difference from us in comparison to other clubs. When another club would do that, you would already have 15 press conferences about this player. We so far did not talk about it."
Bayern's recent success, including last year's record-extending 31st German top-flight title, has been propelled by the goals of Robert Lewandowski. Kasper says the Polish striker, who won FIFA's 2020 world player of the year award, is a massive player "both on and off the pitch" for the club.
"In Asia, fans are following more the players than the club, which you also saw when Cristiano Ronaldo switched from Real Madrid to Juventus," said Kasper. "Out of nothing, the followership of Juventus' social media increased significantly. That's because in Asia the fans follow the players very intensively.
"So, Robert Lewandowski is an incredibly important player on the pitch, but also off the pitch when it comes to international distribution of our content and everything."
However, Kasper says Chinese fans' favorite remains a Bayern stalwart. Pointing to a poster on the wall, he said:"This guy here, Thomas Mueller. He's maybe the most popular one, also in the ranking of popular players in Asia.
"He's quite famous because he's very humble, very sympathetic, authentic, and has a funny style. And this is really how he is, and this is what the fans love.
"Also Manuel Neuer and some young guys coming through like Alphonso Davies. He is also very important and really likes talking to the fans with his funny Douyin (videos), dancing around and talking in another language. So, it's incredibly important to have successful players on the pitch, but also authentic, nice people who we can work with, especially in our international markets."
Nagelsmann's new era
Bayern will kick off its bid for a 10th consecutive Bundesliga title when it faces Borussia Moenchengladbach on Friday.
The Bavarians installed 34-year-old Julian Nagelsmann as their new head coach over the summer following Hansi Flick's decision to take the German national team job. And Kasper is confident Bayern has a true star on its hands in the much-hyped former Hoffenheim and RB Leipzig boss.
"He's the most talented coach currently in the world. So Bayern was not the only club that wanted to have him," said Kasper.
"He's very open and is a very authentic guy, completely fits with Bayern Munich. So I think for our activities, for media and everything, this will be a very positive thing.
"But in the end, he is the coach, and needs to bring success. For every football club, the most important thing is what is happening on the pitch, not off it."