Farming out expertise yields rich catch in Africa
Share - WeChat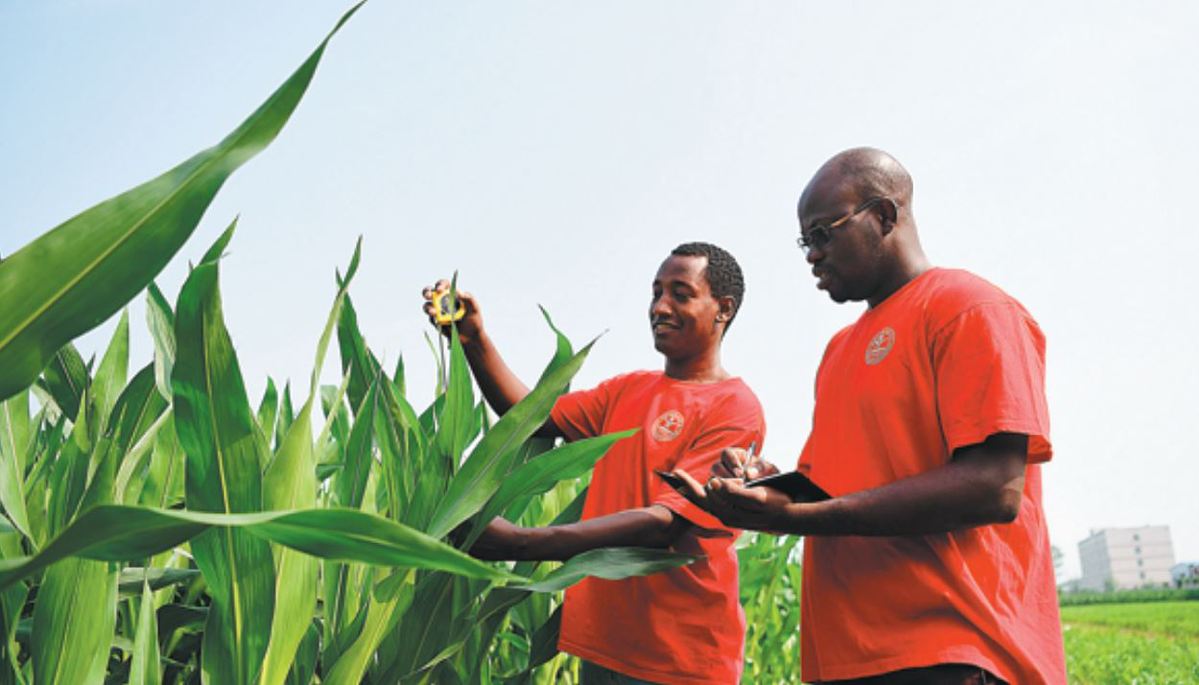 He Wang, a fisheries expert from Central China's Hunan province, has spent most of the past 18 years in Ethiopia passing on the best methods for farming freshwater fish.
That has meant getting out and about in an unfamiliar country and, sometimes, ending up closer to the wildlife-including wild boars-than she would have liked.
"I had an African dream 20 years ago to see the mysterious continent and do something for its fishery industry," says He, a senior researcher in fishery sciences from the Hunan Fisheries Science Institute in Changsha.
But before that could happen, He spent more than two years improving her English in order to be selected as an expert for a Sino-Ethiopian agricultural cooperation program. She set foot on African soil for the first time in 2003.
Life in a foreign country was not easy for He: unfamiliar food and the frightening wildlife-not just the boars-surrounding her dorm. Then there was the lack of electricity and clean water, and many other challenges she had to conquer.
At first she was assigned to the Holeta ATVET College, an agricultural vocational school in the town of that name in central Ethiopia. In 2013, she started work at Alage ATVET College, in the south of the country, when she was assigned there by the Chinese agricultural ministry.
Her perseverance has paid off: over the past 18 years He has trained around 3,500 people in the intricacies of fish farming. Her classes have been made up of regular students as well as teachers, agricultural experts and technicians, farmers and entrepreneurs. She also helped to establish an integrated fish farm for teaching and research at the Alage ATVET College-the first of its kind in the college. And she was kept busy compiling technical guides and promoting fish farming in partnership with local organizations.
'Industry pillars'
"When I see that many of my students have become pillars of the fishery industry in Ethiopia, and locals can now eat raised fish instead of having to catch fish, I feel all my efforts have paid off and this is the best reward for me," He says. "I love African people, and I hope to see their life become better and better with advanced fishing farm technology."
Like He, many Chinese experts have played an essential role in the nation's agricultural cooperation with Africa over the past decades. She is proud that these efforts have greatly benefited the people.
In the agricultural vocational training program in which He participated, 485 trips had been made by Chinese experts to the country as of July last year since the program started in 2000. Nearly 60,000 teachers, students and agricultural technicians have been trained for Ethiopia's benefit, according to the Ministry of Agriculture and Rural Affairs.
"Agriculture has always been an important part of Sino-Africa cooperation, which started from China providing assistance in building farms and agricultural enterprises in Africa, and evolved into other forms such as encouraging trade and investment," says Tang Lixia, a professor in global agriculture at China Agricultural University in Beijing.
Chinese assistance has greatly boosted the development of agriculture in many African countries including Tanzania, Uganda and Zambia and helped alleviated hunger in these countries, she says.
Boosted by the Belt and Road Initiative, Sino-African agricultural cooperation has gained momentum in recent years, resulting in encouraging progress.
In Maputo, the capital of Mozambique, new technologies developed by Chinese experts resulted in a 20 percent increase in the yield of potatoes at the Mozambique-China Agricultural Technology Demonstration Center in August last year. The technology is expected to be promoted in suitable areas across the country to benefit more farmers, according to China's Ministry of Agriculture and Rural Affairs.
Bearing fruit
Also in Mozambique, a joint agricultural cooperation program invested by the China-Africa Development Fund resulted in a significant increase in the yield of rice-from 1.5 metric tons per hectare to 7 metric tons. Guidance from Chinese technicians helped make the difference. With the promotion of high-quality rice, more Ethiopians are turning to rice as a staple instead of tapioca, according to the fund.
In the Sino-Africa Joint Research Center in Nairobi, collaboration between Chinese and Kenyan scientists over the past nine years has borne fruit. They have promoted improved techniques among farmers, discovered seven new plant and animal species, and published dozens of international research papers. The research center is in the Jomo Kenyatta University of Agriculture and Technology.
China's advanced technology and research have helped to solve some major challenges facing farmers in the country, according to Robert Gituru, director of the Chinese-aided center. These include improving yields in areas where rain is scarce and introducing suitable crops such as grapes that are not traditionally cultivated in the country, he says.
"Our biggest pride is the fact that we are able to train new scientists and by collaborating with China, we get the opportunity to expose them to advanced technologies and methodologies," Gituru says. "We believe that without nurturing new talent and training new scientists, the future of research in this country is very bleak."
All students sent to study in China have to return to Kenya to do research before going back to complete their studies. That ensures their skills can be used to solve local problems, which guards against a brain drain, Gituru says.
He says the center aims to create a continentwide network of collaborating scientists.
Tang, from China Agricultural University, says that despite the great progress already, China-Africa agricultural cooperation has more room to grow, as food security is still a major challenge in the continent.
"In addition to continuing promoting improvement of agricultural production and technology in Africa, the cooperation can focus more on enhancing African countries' ability for agricultural governance to improve agricultural policymaking and implementation," she says.
"The two sides can have more cooperation in rural development so China can share its experience with African counterparts to promote overall development of their rural areas."
Otiato Opali in Nairobi, Kenya, contributed to this story.