'First village' near highway draws tourists to homestays
Share - WeChat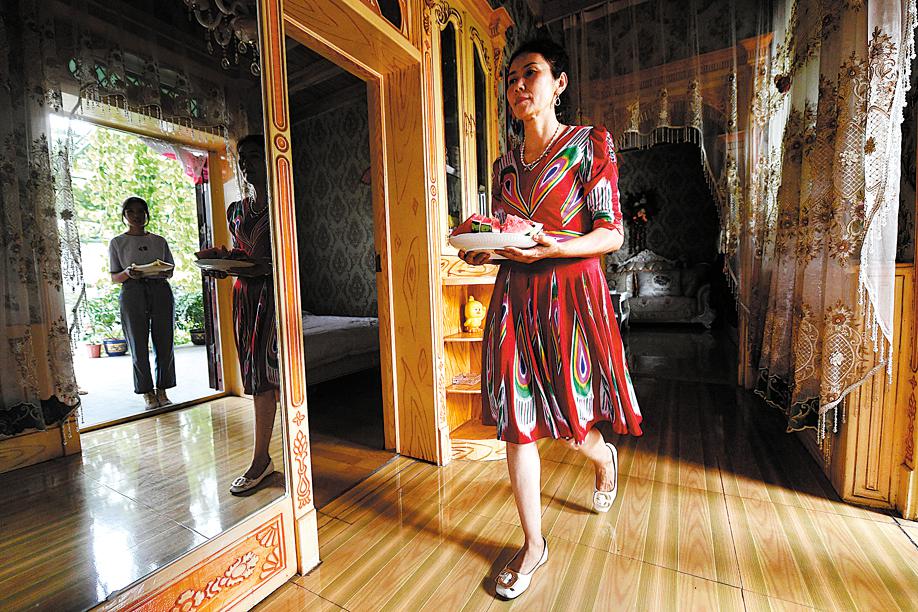 A village at the south end of Duku Highway, a popular route in the Xinjiang Uygur autonomous region, has got a ticket to prosperity by providing one-stop tourism services.
Heading from Dushanzi, in Karamay in northern Xinjiang, to Kuqa in the south, the 561 km-long Duku Highway winds through the region's amazing landscapes, including snowcapped mountains, verdant valley grasslands, crystal-clear lakes and red-tinged canyons.
It has long been hailed as one of the most scenic roads in China, attracting tourists from across the country to enjoy the breathtaking natural splendors all along the way.
The highway is closed in winter as the cold and snow make it too dangerous to drive.
This year, it reopened on July 4 after being sealed off for eight months. Kangcun village in Kuqa city's Aghi township has grasped the chance of booming road trips on Duku Highway and started to promote itself as the "first village of Duku" since 2017.
Many villagers have plunged themselves into the tourism sector by opening homestays and restaurants for travelers who run to and fro on the highway to take rest or sample local delicacies.
Tourism is gradually growing into a pillow industry for Aghi, where residents' average annual per capita disposable income reached 17,000 yuan ($2,632) last year, according to Wang Yuehua, Party secretary of the township.